Journalists often act as important witnesses and advocates for civil society, which at times has thrust them to the frontline of human rights defence. The space for freedom of expression has been noticeably shrinking in recent years, and I am extremely concerned to see that journalists are paying the highest price for it.
Over the past decade, at least 700 journalists have been killed across the world according to the United Nations. In 2013, the UN General Assembly designated 2 November to be the International Day to End Impunity for Crimes against Journalists. On this occasion, I wish to highlight the dangerous, yet vitally important work, done by journalists in the East and Horn of Africa.
Of the eleven countries covered by the mandate of my organisation, four are currently classed in the bottom ten of the Reporters Without Borders (Reporters Sans Frontières – RSF) 2015 World Press Freedom Index. Eritrea, Sudan, Somalia, and Djibouti have implemented powerful repressive regimes that effectively crush any attempt by the media to critically and publicly engage with internal affairs.
Eritrea, the very last of 180 countries on the RSF Index, has no independent media operating inside the country. It wins the disgraceful prize of being the most repressive regime for journalists in the world. Ranked below North Korea, it has detained over 10,000 prisoners of conscience without charge or trial. At least 23 journalists are in prison in Eritrea, many of whom have been held since 2001. Another seven are believed to have died while incarcerated according to figures gathered by Reporters Without Borders.
Sudan is not far behind, ranked 174th out of 180, due to its highly restrictive Press and Publications Act. In the run up to the 2015 elections, the police and the National Intelligence and Security Services (NISS) interrogated at least 21 journalists and confiscated newspapers from 16 media houses on 42 occasions between January to March. "Red-line topics", which newspapers are to steer clear of, including security, the economy, education, politics, human rights, and health issues.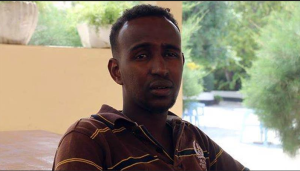 Journalists working in my homeland Somalia, which ranked 172th out of 180 in the Index, are operating in one of the most dangerous countries in the world for media professionals. At least 30 out of the 700 journalists killed in the past decade were Somali. Just yesterday, 23-year-old Al Jazeera contributor Mustaf Abdi Noor was killed in an Al Shabaab attack on a hotel in Mogadishu. Journalists are caught between a rock and a hard place: their work is threatened both by the terrorist group Al Shabaab and the government. Numerous journalists have been threatened, beaten, and arrested in the South Central, Puntland, and Somaliland regions. The authorities have closed down radio stations and prevented broadcasts deemed critical of the government, with the most recent case taking place in October this year.
Ranked 170th, Djibouti is only running a few points ahead in the Index. Djibouti's international airport continues to host Camp Lemmonier, the United States Naval Expeditionary Base, as well as French and Japanese military bases. The country has only one independent news outlet: La Voix de Djibouti. Its journalists have been subjected to repeated arbitrary arrests. In June 2015, after mentioning the name of a police officer in a social media post, the website's Editor-in-Chief Maydaneh Okieh was arrested and sentenced to pay 11,000 US dollars in compensation. The interests of powerful states in this strategically placed country should not exempt its government from respecting the right of its citizens to freedom of expression or permit authorities to target journalists with full impunity.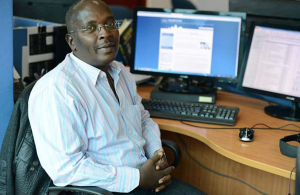 In other parts of the sub-region, such as Burundi and South Sudan, journalists covering political crises and conflict are facing untenable working conditions.
In Burundi, over 100 journalists have been forced to flee the country for fear of attacks related to their work. Reporting on the anti-Third Term protests—a movement organised by civil society and the political opposition in response to President Pierre Nkurunziza's decision to run for a third term in office—became particularly dangerous during the government crackdown on independent media. Following the attempted coup d'état, Radio Publique Africaine, Radio Bonesha and Radio Isanganiro were attacked and suffered substantial material losses. Independent radio stations are not allowed to broadcast news inside the country today.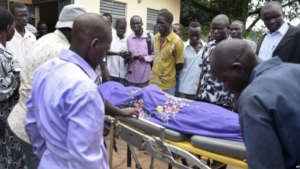 Finally, to conclude this grim state of affairs, South Sudan takes the lead in the sub-region in journalist killings. The South Sudanese media community, which has been working to cover the brutal civil war since its outbreak in December 2013, lost seven of its members this year. These assassinations, combined with the regular shut down of media outlet offices and harassment and threats against journalists, have created a pervasive climate of fear. On 16 August 2015, President Salva Kiir himself threatened to kill critical journalists for shaming the country's image.
Journalists working to end corruption and impunity have become a priority area for EHAHRDP as they are placed at heightened risk by the very public nature of their work.
However, this is not enough.
I take this opportunity to support and second the call of Reporters Without Borders for the creation of a Special Representative of the United Nations Secretary General for the Safety of Journalists, who would undertake the task of monitoring compliance by UN member states with their obligations under international law. Journalists are faced with such high levels of targeted violence that specific attention needs to be paid to their needs and their protection.