Dear Friends,
As you already know, in the last weeks of this month, global democracy came under arguably its severest test to date, with Russian aggression against the independent people and Republic of Ukraine. As the international community moved to cobble together an emphatic collective response, we made it clear that the democratic world had to stand up against Putin and reject his brand of autocratic impunity.
But global liberal values are not only vulnerable in Ukraine, and the ongoing conflict there must not distract us from other areas that continue to need our constant watch.
Accordingly, ahead of the 49th session of the UN Human Rights Council (HRC49), we joined over 80 non-governmental organisations to urge the HRC to extend the mandate of the UN Commission on Human Rights in Sudan. The Commission will be crucial in monitoring the country's conformity to international human rights standards ahead of its 2023 general elections, especially as it has lagged behind in convincingly implementing key requirements of the 2018 Peace agreement. 
We welcomed the Ethiopian Government's decision to lift the country's State of Emergency and hope that the lifting of emergency measures will pave way for long overdue accountability for numerous human rights violations that have characterised the country's civil war.
Ahead of this year's International Women's Day, we launched – and ran a campaign to  highlight the work and importance of women environmental rights defenders, and why their equal involvement in the fight against climate change is critical to achieving sustainable development.
As the HRC49 gets underway in Geneva, DefendDefenders will continue to play a keen advocacy role to ensure that human rights issues in our focus countries are not forgotten and remain on the council's agenda.  
I invite you to follow our social media platforms for regular, and instant updates via:
Twitter:     @DefendDefenders
Facebook:  East and Horn of Africa Human Rights Defenders Project
Instagram: @DefendDefenders
LinkedIn:   DefendDefenders
Hassan Shire
Executive Director, DefendDefenders
Chairperson, Pan African Human Rights Defenders Network.
Human Rights Defender of the Month:
Fadia Khalaf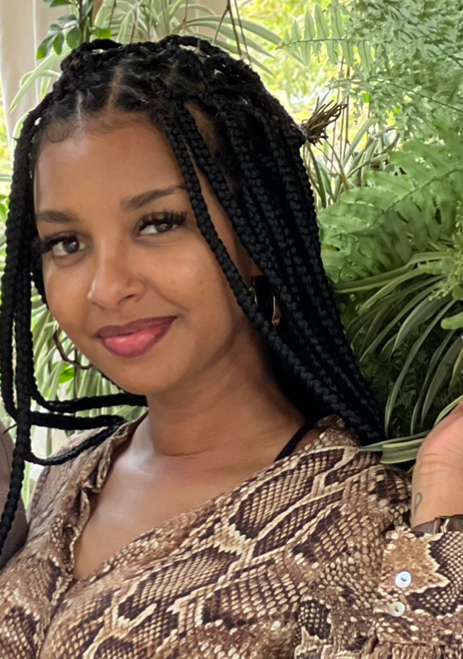 Fadia Khalaf was not meant to be an activist. By her own admission, she was born into a conservative Muslim family – the first of six siblings. In Saudi Arabia where she was born and raised, the ruling ideology in the Kingdom was wahabbism – a puritanical version of Islam in which women are strictly expected to stay in the background and not play any public role. Yet even in that conservative setting, she managed to nurture a political consciousness: "I think reading at young age helped build my awareness on concepts like justice and rights in general. I was exposed to concepts around human freedom, and that nurtured the rebel in me," she says.
Updates from DefendDefenders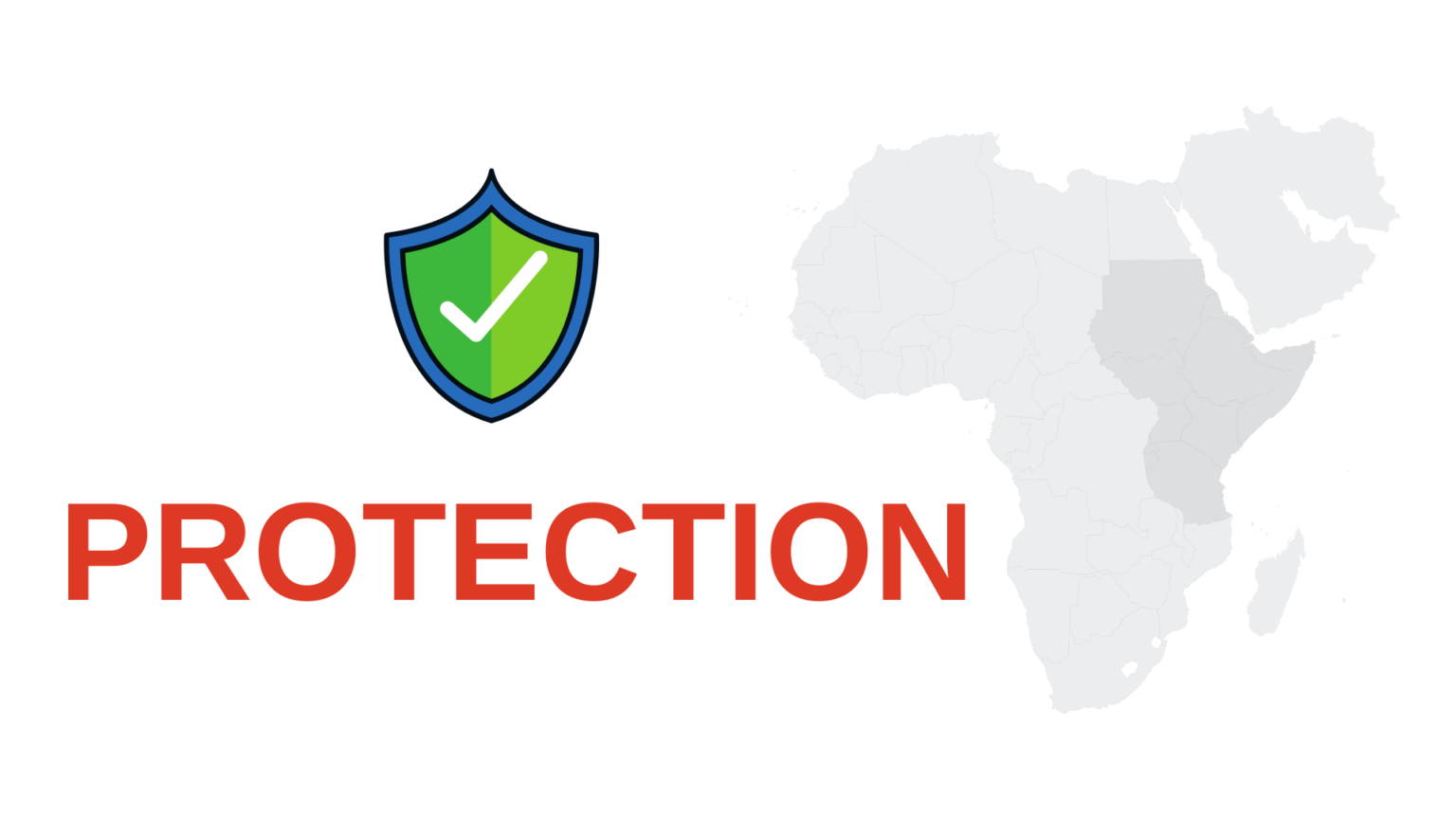 Protection
From 2 – 4 February, a DefendDefenders' team attended a protection officers meeting in Naivasha, Kenya, to strategise on how to mitigate possible pre- and post-election violence that might accompany Kenya's upcoming elections. The working group comprises of Protection Officers from 21 national, regional, and international organizations and one state body that work to support HRDS most at risk.
On 10 February, DefendDefenders team hosted exiled HRDs for an Exiled HRDs Working Group meeting to discuss the challenges faced by the group while implementing its activities in 2022.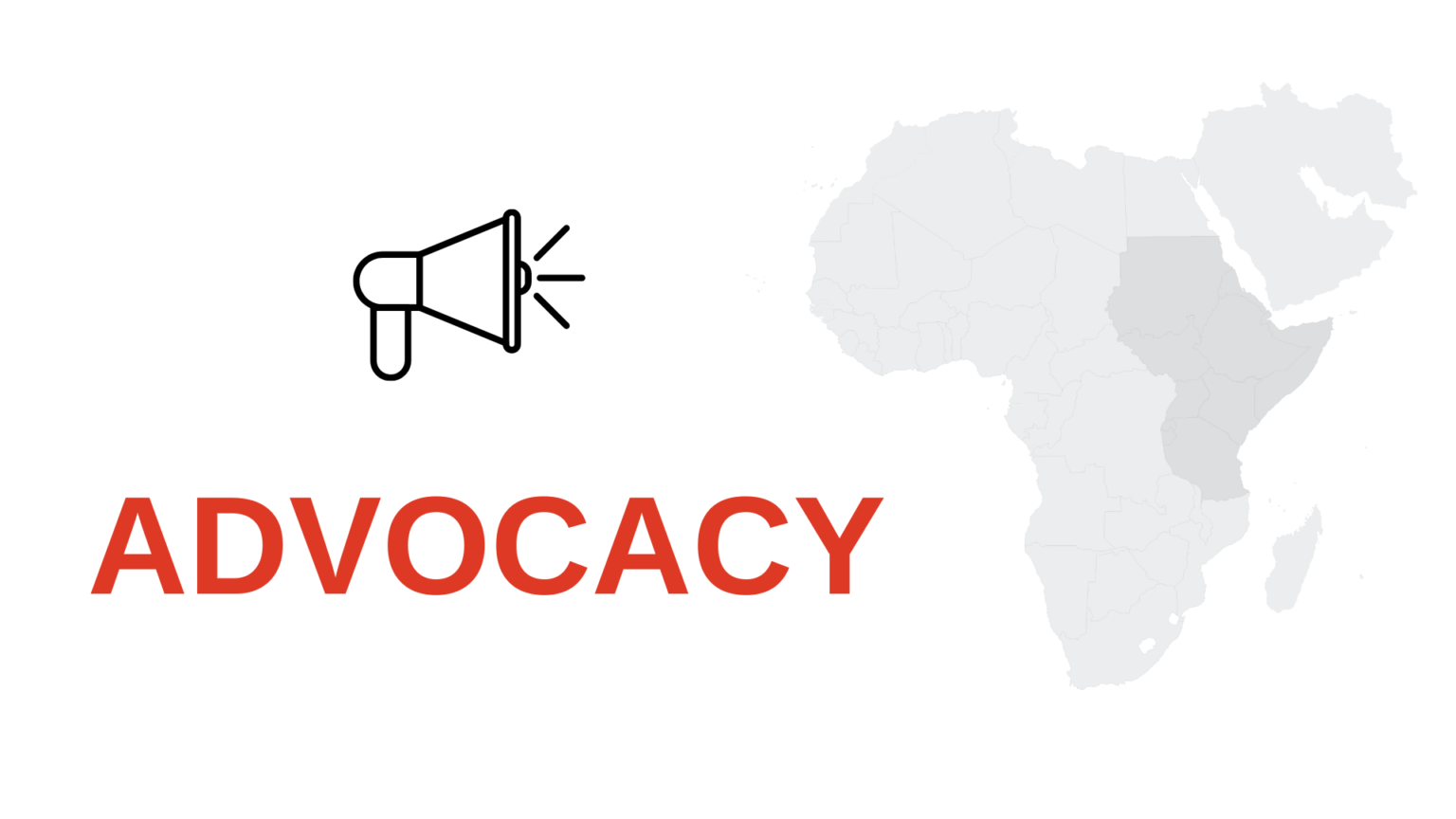 Advocacy
Together with the Cairo Institute for Human Rights (CIHRS) , AfricanDefenders released a statement calling on the Algerian Government to end the systematic criminalization of peaceful activism and continuous repression that threatens the survival of independent civil society. The statement was signed by 21 other CSOs.
On 8 February, DefendDefenders launched the #SheDefends campaign ahead of the International Women's Day, to highlight the role and importance of Women Environmental rights defenders in the fight against climate change and for sustainable development.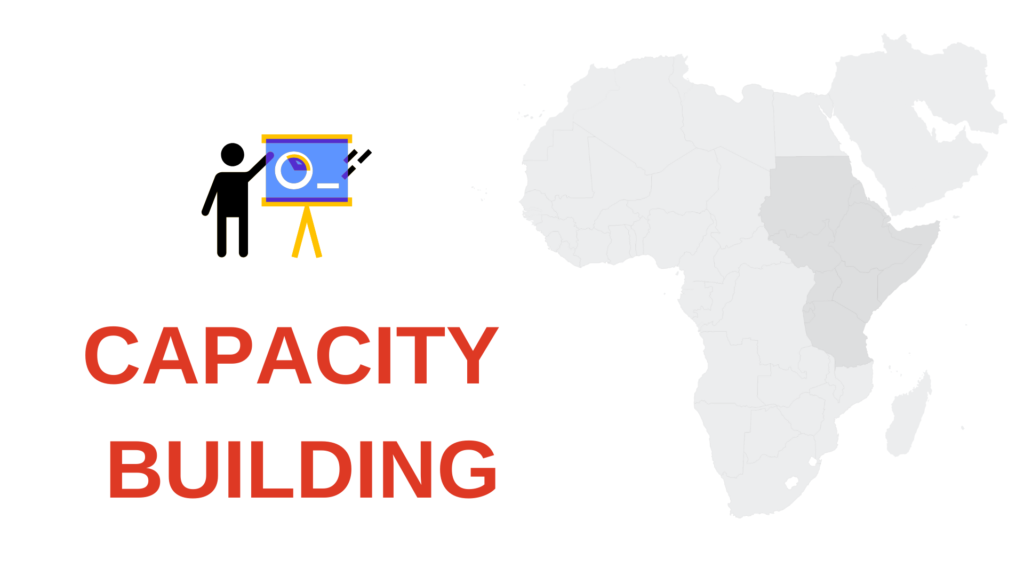 Capacity Building
DefendDefenders conducted a digital security training for the staff of Human Rights Awareness and Promotion Forum, benefitting 31 participants – 16 male and 15 female.
DefendDefenders also conducted a security management training benefitting 11 Burundian HRDs – five male and six female from Nakivale Refugee settlement
From 7- 13 February, the DefendDefenders' team visited the Northern Uganda and Karamoja Region to the assess the training needs of 13 human rights CBOs and NGOs in human rights Monitoring, Documenting, and Reporting (MDR), data collection, management and visualisation and M&E.
From 14 – 15 February 2022, DefendDefenders trained a total of 12 WHRDs in physical security and wellbeing, as part of our Safe Sisters program devoted to empowering women and girls.
From 16-18 February, the DefendDefenders trained nine leaders in Tanzania's coastal town of Bagamoyo on how to administer psychological first aid and psychosocial support provision.
From 21- 25 February, DefendDefenders' staff conducted a follow-up training for South Sudanese HRDs in Juba, South Sudan. Additionally, an in-country event was organised to discuss the mandate of the CoHRSS and push its renewal. The team also held side meeting with relevant stakeholders including diplomatic missions.
ETHIOPIA 
A report by the Ethiopian Human Rights Commission(EHRC) accused the country's security forces of "having a hand" in the killing of 14 civilians in the Oromo community in December. In December last year, in what was described as the 'Karayu massacre' by the Oromo Community, 16 Gadaa Michilee leaders were rounded up from their homes by security forces to a nearby forest by security forces, where 14 of them were eventually shot. The EHRC called upon the leadership of the security forces to apprehend and bring to justice those responsible for the murder.    
Despite lifting the country's months-long State of Emergency on February 15, Police in Oromia announced that it was renewing investigations and intended to charge journalists Amir Aman Kiyaro a freelancer who contributes to The Associated Press and Thomas Engida, a freelance camera operator, who were arrested under the country's State of Emergency sweeping powers in November 2021, with new terrorism charges. The Committee to Protect Journalists has called for their immediate unconditional release, saying the charges are a pretext to incarcerate the journalists for their coverage of the country's civil war in the Northern Tigray region.  
KENYA 
Kenya's Directorate of Criminal Investigations (DCI) came under fire for arresting a citizen – Okero Okite who had helped expose the dumping of bodies in River Yala in what human rights defenders have linked to extrajudicial killings. Okite's name came to public limelight on January 18 when he said he had retrieved 31 bodies from River Yala since July 2021. Consequently, he was "summoned by police in Yala in the pretext of being offered a job by the State for his good work," only to be briefly detained, threatened, and his phone confiscated at the police station. Kenyan rights group HAKI Africa has called for Okite's protection, warning that it would hold the DCI responsible if anything happened to him.     
The Nubian Rights Forum, a human rights group fighting for the rights of Kenya's Nubian community has urged government to formally and legally recognise the community as bona-fide citizens, to enable them access social services. The nearly 100,000 strong community continues to live on the margins of society, blocked from acquiring national identity cards and other vital documents necessary to work officially, attend school and even vote. 
RWANDA 
Poets Margaret Atwood, Ben Okri and novelist JM Coetzee have joined more than 100 writers from around the world in calling on the Rwandan president to intervene in the case of poet Innocent Bahati, who disappeared one year ago. Bahati was last seen on 7 February 2021 at a hotel in Nyanza district, in the Southern Province of Rwanda. In their letter to President Paul Kagame, the writers note that they believe Bahati's disappearance is related to " his poetry and critical expression on issues affecting Rwandan society." 
SOMALIA 
Somalia's security forces raided the independent radio station Hiiraan Weyn located in the city of Beledweyne, and switched it off air before detaining Seven of its journalists for several hours. The raid came two hours after the TV station interviewed the leadership of the Hiiraan People's Liberation Front, a group opposed to the current state leadership. 
An elite squad of the Somali Police Force was criticised after being filmed blindfolding and tying up journalists who were covering an operation against al-Shabaab militants. The incident in Mogadishu's Kahda district drew ire from opposition politicians, diplomats and the National Union of Somali Journalists (NUSOJ), who termed the treatment as a "barbaric and heinous" act of torture.   
SOUTH SUDAN 
The United Nations Mission in South Sudan (UNMISS) in its annual report noted that there was a sharp decline in state-inspired violence against civilians, with 3,414 documented cases in 2021 compared to 5,850 cases in 2020. The report noted that most of the violence was propelled by community-based militias.   
At least eight journalists were briefly detained by members of the country's National Security Service (NSS) for turning up to cover a press conference organised by a number of lawmakers mainly from the Sudan People's Liberation Movement in Opposition (SPLM-IO). Patrick Oyet, the Chairman of the Union of Journalists of South Sudan (UJOSS), said the journalists were detained for about four hours before they were released following an intervention by him and other members of the journalists' syndicate.  
SUDAN 
Sudan's authorities released 36 detainees from the country's Soba Prison, part of the over 200 political prisoners currently detained for organising/participating in several demonstrations that have rocked the Capital Khartoum since the country's Military overthrew the civilian transitional government on 25 October 2021. The committee for Sudanese Lawyers however remains skeptical of the military's democratic intentions, arguing that the release of the detainees was conveniently timed to coincide with the visit of the UN Expert on Human Rights in Sudan, who was visiting the country for the first time since his appointment in November last year.   
On 14 February, Sudanese security forces used teargas to disperse demonstrators protesting the arbitrary arrest and continued detention of hundreds of pro-democracy activists. Since the 25 October 2021 coup, Sudan's capital Khartoum has been rocked by incessant protests with civil society activists demanding that Sudan's ruling military elite return power to civilian authority. The Sudanese Professionals Association says those under arbitrary detention without trial number in excess of 100.     
TANZANIA    
Tanzanian media has welcomed the government's decision to lift a ban on four newspapers that was imposed by the late President John Magufuli. The government of President Samia Hassan issued new publishing licenses to newspapers Mwanahalisi, Mawio, Mseto, and Tanzania Daima, which had been banned from publishing for various offences under the restrictive Media Services Act, which came into force in November 2016, and the now repealed Newspaper Act.   
Tanzania's Information, Communications and Information Technology Minister Nape Nnauye  has promised that the government will review Tanzania's Media Services Act 2016 under which some media houses were previously banned and others de-licensed. The Minister also instructed government institutions to pay advertisement arrears owed to media organisations, and to provide them with new adverts that would aid their survival.  
UGANDA 
A new study by the British Medical Journal found that female sex workers operating in Gulu City and other urban centres across Gulu District suffer from serious gender-based violence including physical assault, sexual abuse, and denial of pay, among others, at the hands of their clients. Sex work is not recognised under Uganda's employment and labour laws despite being a means of livelihood for many women and men in the country.  
The United States has asked the Ugandan Government to hold to account perpetrators of gross human rights abuses. The US Ambassador warned that "Recurring credible accounts of forced disappearance, arbitrary detention, and use of physical and mental torture of Ugandan citizens by security forces reflects poorly on the Government and undermines the Constitution of the Republic of Uganda." The statement by the U.S came after Ugandan novelist Kakwenzi Rukirabasaija and the opposition National Unity Platform's Samuel Masereka were reported tortured by security forces.