Dear friends,
March was a busy month at DefendDefenders. We particularly had a busy schedule at the 52nd session of the UN Human Rights Council (HRC52), as we sought to appraise the Council and the  international human rights actors on the prescient human rights issues in Africa.
16 months since the coup that overthrew Sudan's civilian government, we pointed out that the human rights situation in Khartoum and other parts of the country remains grim thanks to reprisals by the military regime. In Ethiopia, we regretted the government's attempt to prematurely terminate the mandate of the International Commission of Human Rights Experts investigating human rights excesses in the country, and on Eswatini, we called upon the international community to press the government to ensure a full, transparent investigation into the murder of human rights lawyer Thulani Maseko. Read all our oral statements to the council.   
Ahead of HRC52, I particularly called upon African states to stand with South Sudan human rights defenders (HRDs) in supporting the renewal of the mandate of the Commission on Human Rights in South Sudan, so that the human rights situation in the country remains on the radar of the international community as South Sudan prepares to hold general elections in 2025. As the Commission's last report pointed out, this transition is still fraught with human rights excesses that need to be checked.
Beyond the HRC, DefendDefenders and I continue to call for close collaboration between NGOs, HRDs and National Human Rights Institutions (NHRIs) to better achieve our common human rights objectives. This year, I reiterated this message at the 2023 Annual Meeting of the Global Alliance of National Human Rights Institutions, which convened in Geneva to mark 30years of the Paris Principles and 75years of the Universal Declaration on Human Rights(UDHR).    
We remain particularly keen on how the evolving human rights situation in Africa is affecting its women human rights defenders (WHRDs) because of their unique circumstances, and I addressed colleague civil society actors on the continent on the same issue on 29 March.
As always, DefendDefenders will continue to execute its mandate with characteristic commitment and dedication, towards its vision of a region in which the human rights of every individual as stipulated in the UDHR are respected and upheld.   
Hassan Shire,
Executive Director, DefendDefenders
Chairperson, AfricanDefenders.    
Human Rights Defender of the Month:
IMMACULATE NABWIRE AND DAPHNE NAKABUGO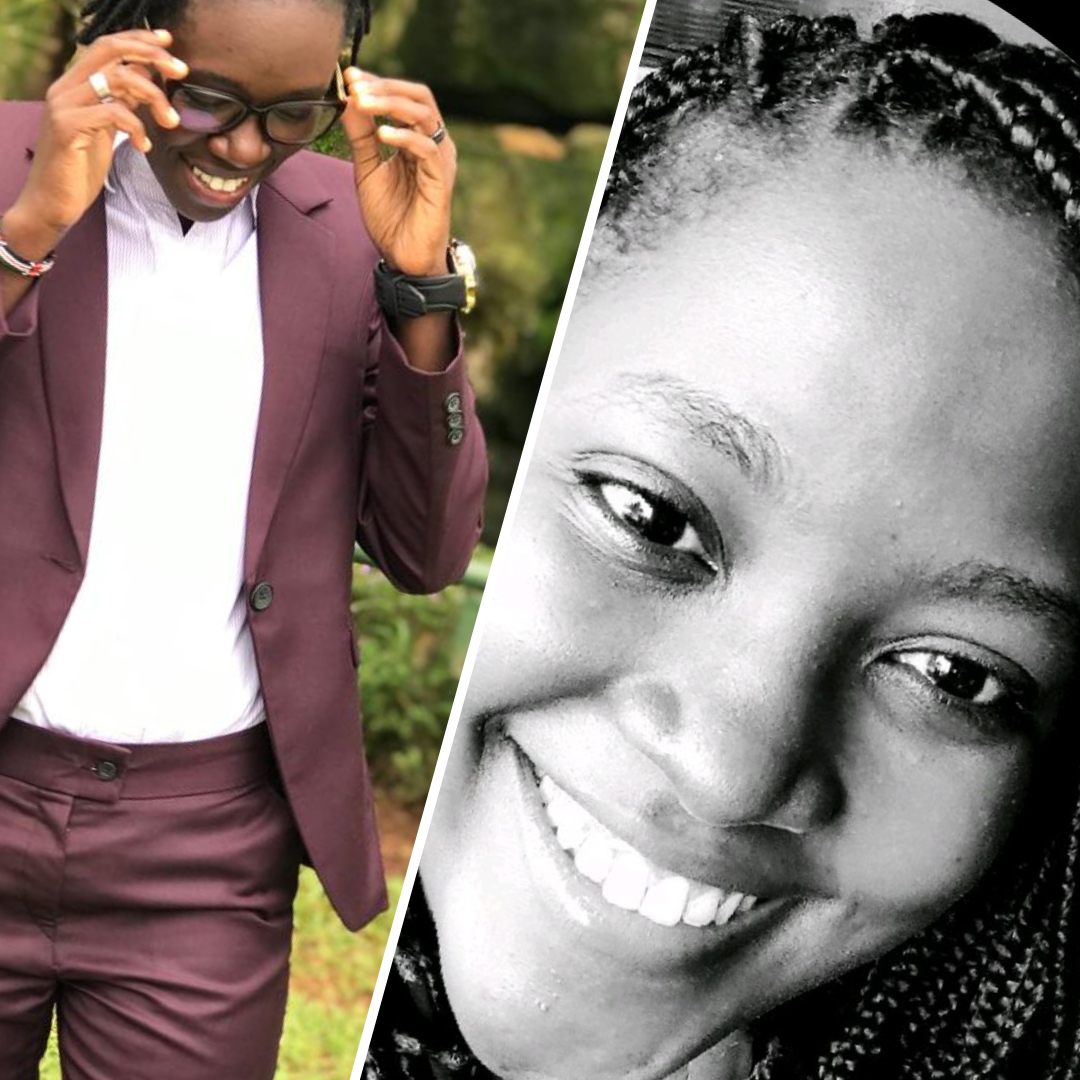 In personality, Immaculate Nabwire and Daphne Nakabugo could not be more different. Where the former is loud, free-spirited, and mischievous, the latter is quiet, reticent, and predominantly solitary.
Together though, they are the quiet champions behind DefendDefenders' digital skilling programs, equipping (women) human rights defenders with critically transformative – and sometimes, life-saving digital tools and skills.
"You'll be surprised how many people out there, including the literate are not exposed to the idea of digital safety. And as technology gets more advanced, it is getting ever more lucrative for hackers and other malign actors, which means that the urgency of the need for digital security skills for everyone cannot be over-stated," says Daphne.  
Opportunities and Recommended Readings:
Updates from DefendDefenders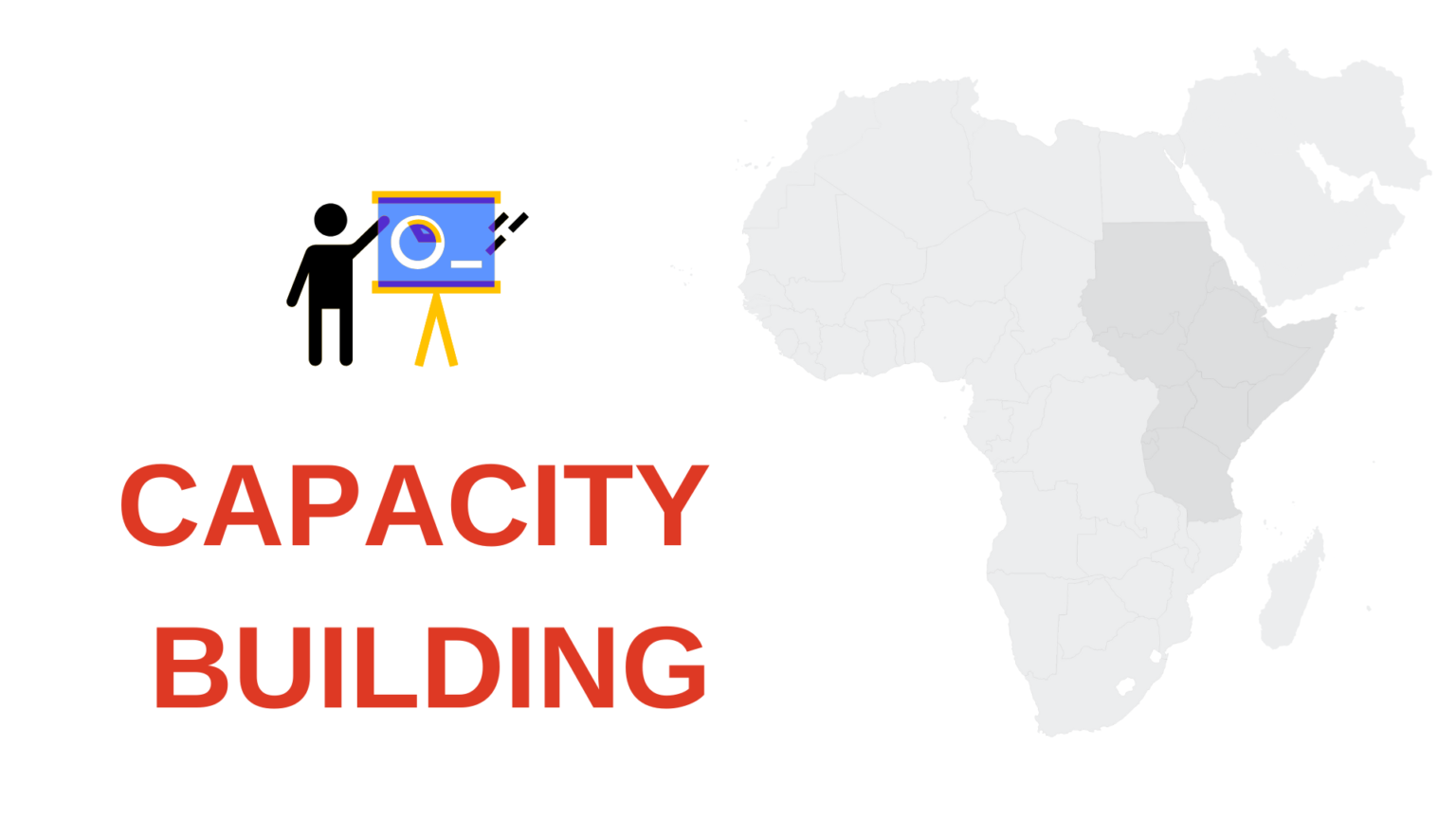 From 13-17 March, DefendDefenders conducted a SafeSisters training for WHRDs, benefiting 10 participants.
DefendDefenders conducted a digital skills training for the Ethiopia Human Rights Defenders Centre team in Addis Ababa, benefiting seven participants – two male, five female. The training  was part of our Ttaala program component, designed to enhance digital skills for HRDs.
From 27-31 March, DefendDefenders conducted a digital security audit training for junior auditors, benefiting 12 auditors – seven male, five female.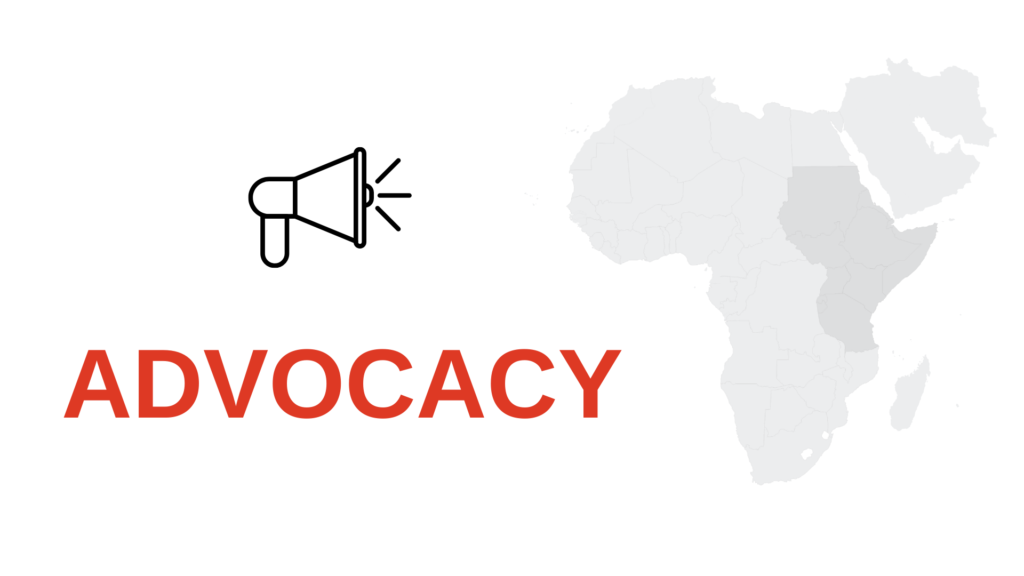 DefendDefenders continued to engage with states and UN officials over a wide range of issues concerning the human rights situation in the East and Horn of Africa sub-region during the 52nd session of the UN Human Rights Council (HRC52). Read our oral statements to the Council: https://defenddefenders.org/oral-statements-hrc52/
DefendDefenders hosted a special session on South Sudan on the sidelines of #HRC52,to shed light on the country's human rights situation and make a case for why the mandate of the Commission on Human Rights in South Sudan should be renewed.
AfricanDefenders and DefendDefenders met with International Service for Human Rights, and the office of the UN Special Rapporteur on the Rights to Freedom of Peaceful Assembly and Association to discuss how to involve civil society organisations in the implementation of the Addis Ababa roadmap, in line with the recommendations of the Addis Ababa Roadmap Joint Working Group's recommendations.
AfricanDefenders joined 86 civil society organisations and media associations to call for an impartial, independent and effective investigation into the death of Rwandan journalist John Williams Ntwali.
AfricanDefenders paid a mentorship visit to the Accra Ubuntu Hub City, to review and assess the current protection case management procedures utilised by the Ubuntu Hub City coordinator. While in Ghana, the team conducted a capacity building training on security management and risk assessment for staff, benefitting three females and one male, and explored the prospect of establishing an HRD coalition in Ghana.
To commemorate this year's International Women's Day, DefendDefenders ran an online campaign to raise awareness on the need to eliminate barriers to women's access to and participation in ICTs in line with this year's theme to #EndTheDigitalGenderGap.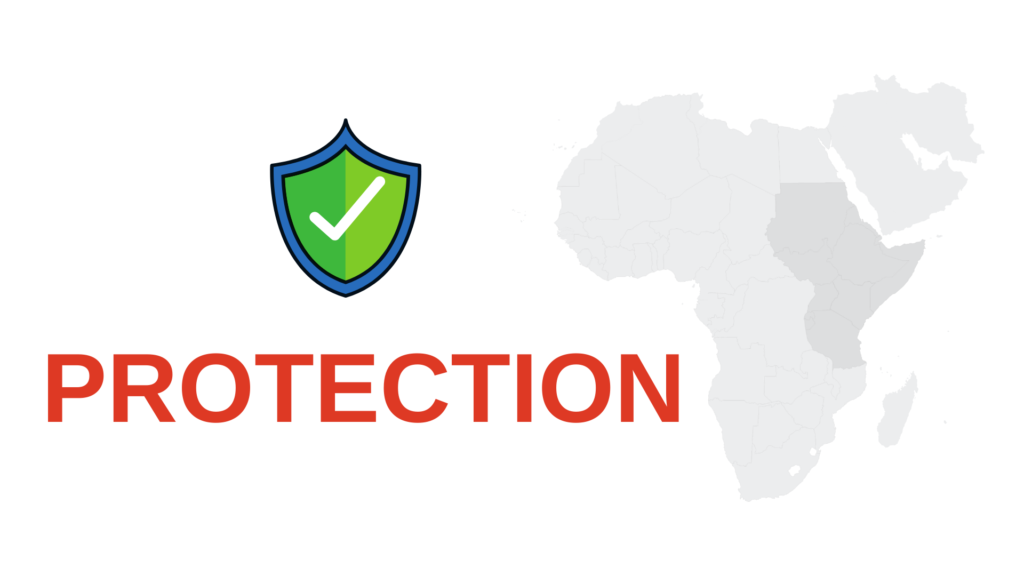 From 1 – 31 March, DefendDefenders received a total of 72 requests for support from HRDs at risk. Out of the total requests received; 26 (36 %) requests were approved. 6(8%) requests were referred to various partner organizations, 14(20%) requests were rejected, and 26 (36%) requests are still pending verification. 
BURUNDI
Burundian authorities arrested 24 people as part of a security crackdown on "homosexual practices. The arrests took place in Burundi's political capital of  Gitega, where members of MUCO Burundi, a non-profit organisation that focuses on HIV/AIDS, were attending a seminar.those convicted of the same liable to up to two years imprisonment. 
The African Commission on Human and People's Rights called on the Burundi government to put in place mechanisms to end impunity for human rights violations, and called on the authorities to investigate the murder of the Audace Vianney Habonarugira, a former demobilised colonel of the Forces nationales de libération (FNL) who was extrajudicially murdered in 2011. Prior to his murder Habonarugira had been severally threatened and subjected to an assassination attempt by Burundian State agents, before he was found dead on 14th July 2011, his body riddled with bullet wounds.
DJBOUTI
A Vice President and a program Officer of the International Federation for Human Rights (FIDH) were deported a day and hours after entering Djibouti respectively with no explanation given and despite possessing all the requisite travel documents, in what  FIDH called "a demonstration of the scant regard given to human rights by the (Djibouti) authorities." Alexis Deswaef, FIDH Vice-President had flown into the country and held meetings with several civil society leaders. He was reportedly trailed for most of them by Djibouti security agents in an unmarked car, before being raided at his hotel room, his notes, phone and SIM cards confiscated and finally forced to leave the country the next day.
ERITREA
In an address to the UN Human Rights Council, UN Deputy Human Rights Chief  Nada Al-Nashif noted that the human rights situation in Eritrea remains dire against of backdrop of "complete" impunity for State security forces, arguing that  "Eritrea has not taken any demonstrable steps to ensure accountability for past and ongoing human rights violations." The UN Chief highlighted the country's mandatory military conscription and Eritrean Forces rights violations in Ethiopia's Tigray region, where despite agreement to withdraw, the process has been "slow and incomplete."  
ETHIOPIA
In an address during the State Department's release of the annual human rights report, US Secretary of State Antony Blinken announced that the United States government had formally determined that war crimes and crimes against humanity had taken place in Ethiopia, during the two-year conflict between the Ethiopian federal government and the Tigray People's Liberation Front forces in the northern part of the country.  In a press statement, Blinken specifically pointed out that the Ethiopian defense forces, the Eritrean military and forces from the Amhara region had also committed crimes against humanity, including rape, murder, sexual violence, and persecution, and insisted that all those responsible must be held accountable.  
Amnesty International called upon members of the UN Human Rights Council to reject efforts by the Ethiopian government to prematurely terminate the mandate of the International Commission of Human Rights Experts on Ethiopia (ICHREE). The Commission was set up in December 2021 to investigate human rights violations in the country during and after the Tigray conflict, with its current mandate supposed to expire in September 2023. But in February, Ethiopia announced that it would table a motion during the 52nd session of the UN Human Rights Council to prematurely end the commission's mandate, a move rights advocates have warned would undermine full accounting for violations.  
RWANDA
86 media and civil society organisations reiterated a call to the Rwandan government to  allow an independent, impartial and transparent investigation into the death of journalist John Williams Ntwali, who was reported dead from an unexplained road accident on January 19.  Ntwali, founder of the YouTube channel Pax TV- IREME News and editor of the private The Chronicles newspaper, was one of the surviving few independent journalists in Rwanda, and had, shortly before his death, expressed concerns for his safety.
Rwandan authorities freed Paul Rusesabagina, a celebrated anti-Rwanda Genocide hero turned government critic. Rusesabagina, a duo Rwandan and Belgian citizen and US resident was arrested in August 2020, when he was tricked into boarding a flight supposedly headed for Burundi before it detoured to Kigali, where he was subsequently charged and convicted on terrorism charges and sentenced to 25 years in prison. Following public pressure for his release, Rwandan President Paul Kagame on 24 March commuted his sentence, freeing him to return to his family in the US.  
SOUTH SUDAN
South Sudan freed two of the seven journalists detained over a December 2022 video showing President Salva Kiir wetting  himself, the Union of Journalists of South Sudan(UJoSS) reported, before calling  on the South Sudan authorities to free two others still in prison. The journalists — staff at the state-run South Sudan Broadcasting Corporation — were arrested by agents from the National Security Service as part of an investigation into the source of the clip.
In its 2022 annual report on South Sudan, the United Nations Mission in South Sudan (UNMISS) noted that there was a 17% decrease in overall violent incidents in the country compared to 2021 but observed an increase in the number of civilians injured, abducted and victims of conflict-related sexual violence compared to the previous year. In total, the report noted that 3469 civilians were affected by violence last year, a 2% increase from 2021.    
SUDAN
There were 144 incidents of political violence and 112 reported fatalities around Sudan's Abyei and Darfur regions between 1 January – 10 March 2023, according to data aggregator, Armed Conflict Location & Event Data Project (ACLED). Although the figures show a 9% and 58% decline in violent incidents and fatalities respectively compared to last year, the two remain arguably the most volatile parts of Sudan, with communal militias and inter-state border clashes accounting for most of the violence.
The Sudan-focused African Centre for Justice and Peace Studies called on the Sudanese authorities to cease the harassment and intimidation of Mr. Sakhar Mohamed Abdien Taha, a freelance photographer and videographer who has distinguished himself in capturing and sharing pictures and videos of human rights violations by Sudan's security forces against anti-coup protestors. Sakhar is currently on the run, having escaped from two plain-clothed operatives believed to be members of Sudan intelligence on 24 March.
UGANDA
On 21 March 2023, Uganda's Parliament passed a new anti-homosexuality bill, which criminalises same sex relations and provides for harsh penalties including life imprisonment for LBTQI persons.     UN experts urged President Museveni not to sign the country's recently passed Anti-Homosexuality bill into law, noting that "the imposition of the death penalty for same-sex intimacy – including so-called 'serial homosexuality' – is an egregious violation of human rights."