In commemoration of International Human Rights Defenders Day and International Human Rights Day, celebrated on 9 and 10 December respectively, DefendDefenders hosted 70 Ethiopian human rights defenders (HRDs) for its flagship event, Claiming Spaces: Tactical Tools for Human Rights Defenders. The event, taking place in Addis Ababa, Ethiopia from 9-13 December 2019, aims to equip HRDs with technical skills to enable them to, strategically and effectively carry out their work.
The progressive events that have taken place in Ethiopia over the past two years, including a series of legal and institutional reforms aimed at opening up political and civic space, have resulted in the return of many HRDs, and stirred hope of rebuilding a robust civil society. DefendDefenders took advantage of these developments to hold this event. Claiming spaces was officially opened by Daniel Bekele, Chief Commissioner of the Ethiopian Human Rights Commission. "It's been a long journey to today. We lost friends along the way. Others have suffered lasting trauma and injuries [..] we need to guard against any reversal of recent gains. It is key to remain vigilant," he stated.
"What you, Ethiopian HRDs, have accomplished over the past years is exceptional. This illustrates that the role of HRDs and civil society is essential to promote human rights and justice," said Hassan Shire, DefendDefenders Executive Director, in his opening remarks.
Additionally, the opening was attended by Biniam Abate, Executive Director of Ethiopian Human Rights Council (HRCO), and representatives from diplomatic missions, including Annika Nordin Jayawardena, Deputy Head of Mission and Head of Development Cooperation at the Swedish Embassy in Ethiopia, and Thijs Woudstra, Deputy Head at the Embassy of the Kingdom of Netherlands in Ethiopia.
DefendDefenders also officially launched a new report, 'Navigating justice. Lawyers as Human Rights Defenders in Ethiopia and Somalia/Somaliland,'. The findings of this report and DefendDefenders' earlier report 'Turning the Page: Rebuilding Civil Society in Ethiopia,' were discussed in a panel discussion highlighting the manifold and complex realities of HRDs. Among the key issues discussed was the plight of women human rights defenders with Adwoa Kufuor, Regional Advisor on Gender and Woman's Right's at the Office of the High Commissioner of Human Rights (OHCHR), stressing that "women are still extremely marginalised, and we need to do more to protect them."
The event was concluded with DefendDefenders hosting a human rights gala to recognise the courage, contribution, and outstanding work of Ethiopian HRDs. To this end, DefendDefenders presented the Ethiopian Human Rights Defenders Award to Prof. Mesfin Woldemariam, Ethiopian Women's Lawyers Association (EWLA), and HRCO – who all played a vital role in paving the way for rule of law and human rights in Ethiopia. 
Throughout the week, the HRDs will receive specialised training in the areas of protection and security management, wellbeing and self-care, strategic advocacy and communications, and monitoring, documentation, and reporting. "This event not only allows us to gain new skills, but also to network with other Ethiopian activists, which before was impossible – and even dangerous," said one of the participants.
On the International Human Rights Day, DefendDefenders invited Ethiopian civil society to a documentary screening, presenting 'Dead Donkeys Fear No Hyenas' – a production illustrating land rights violations in Ethiopia. The event welcomed Omot Okwoy, Ethiopian land rights activist and film cast, who continues to play a vital role in the fight for the rights of the Anuak people, an indigenous group located in Ethiopia's Gambela region. "As an activist, I have experienced pain, I have experienced torture. But what can I do? If I don't speak about the human rights abuses against my people, nobody will," Okwoy concluded.  
Check out the photo gallery: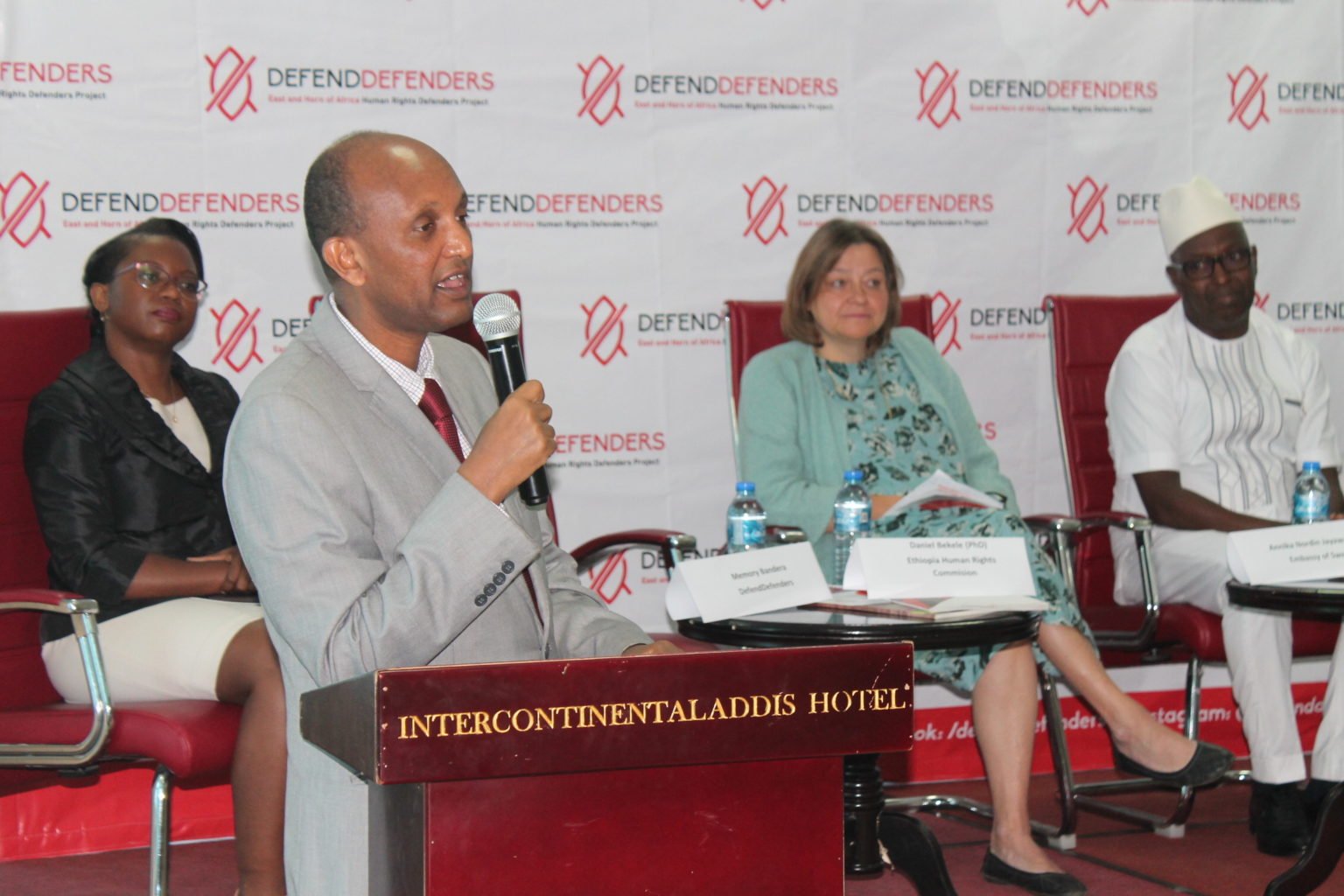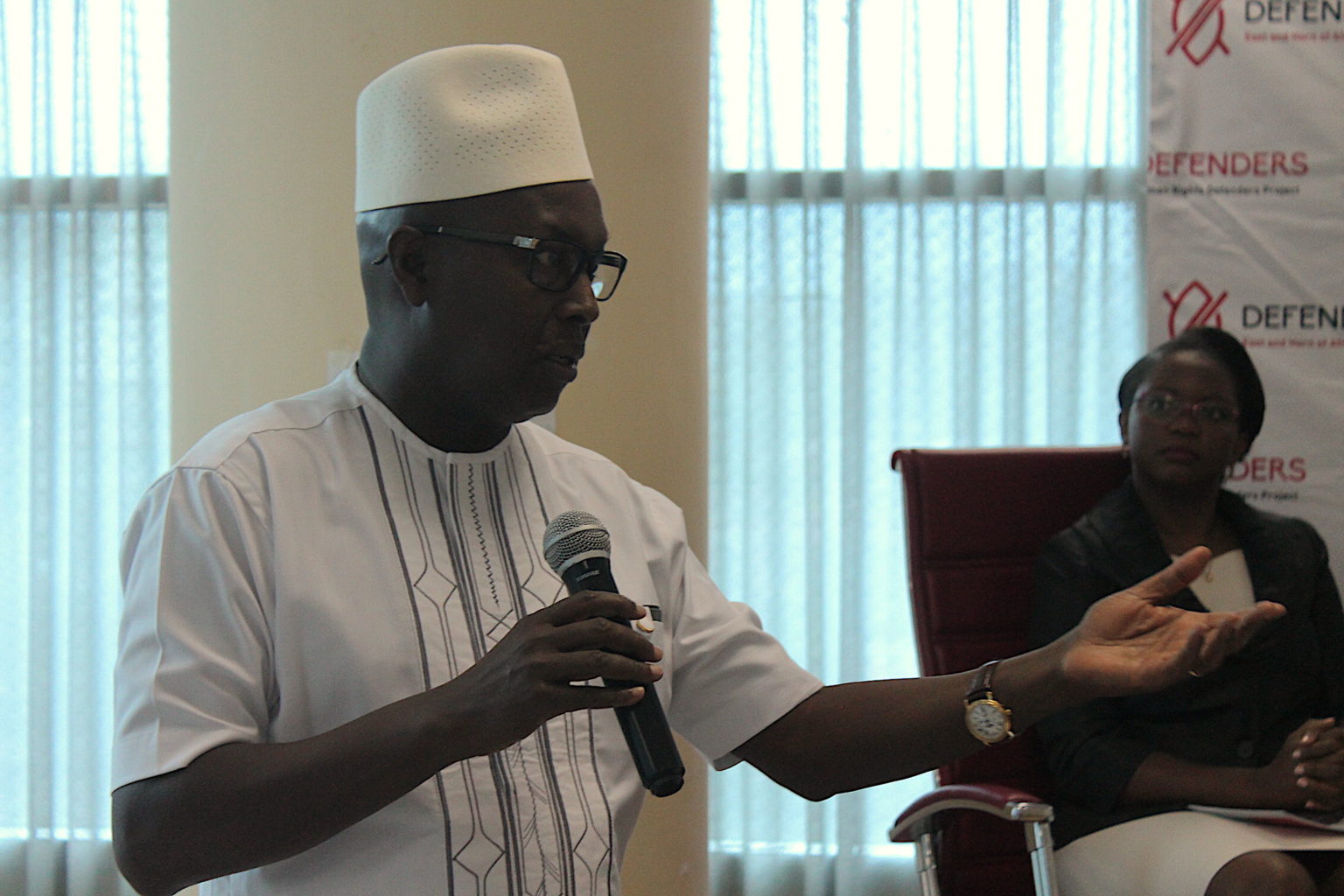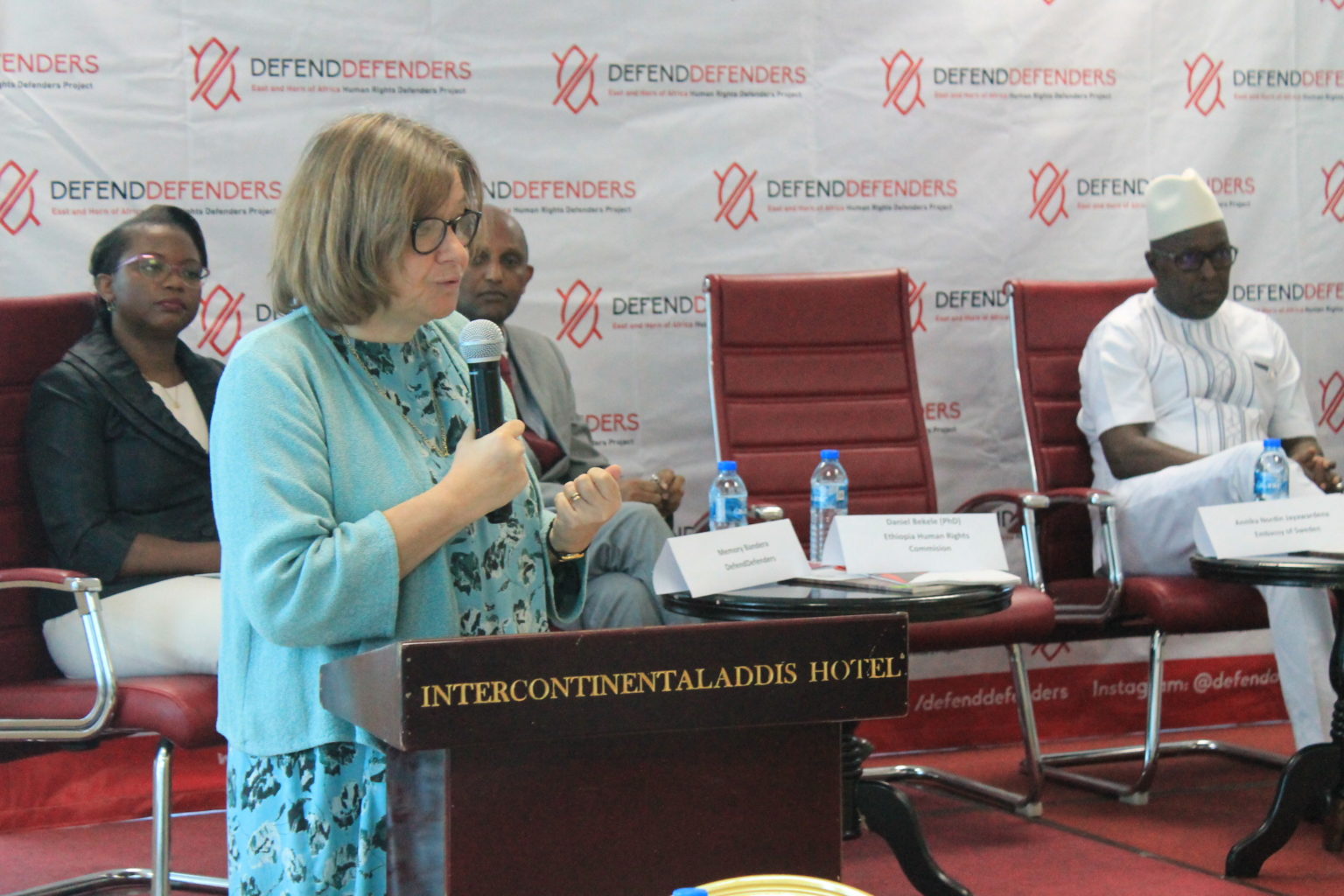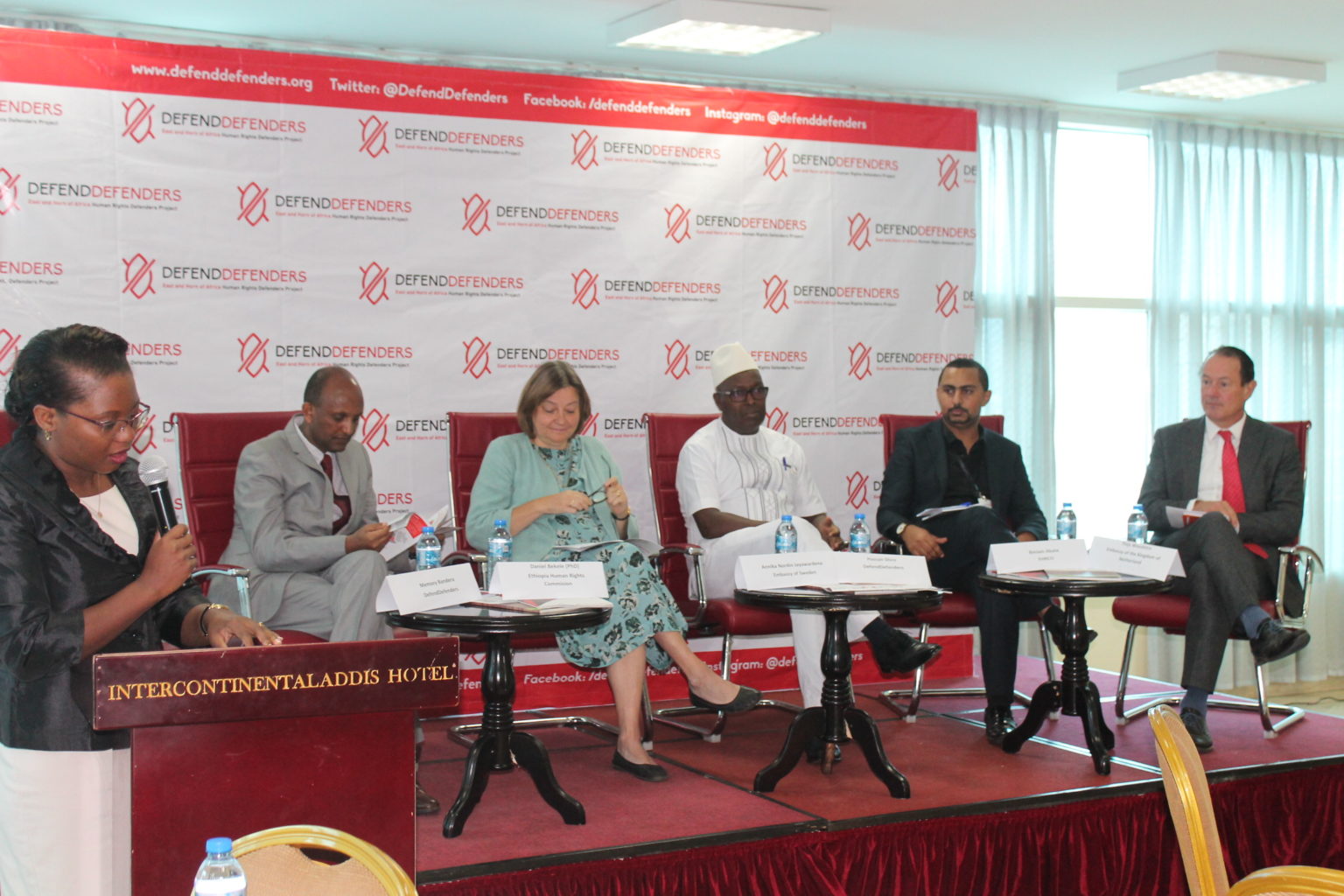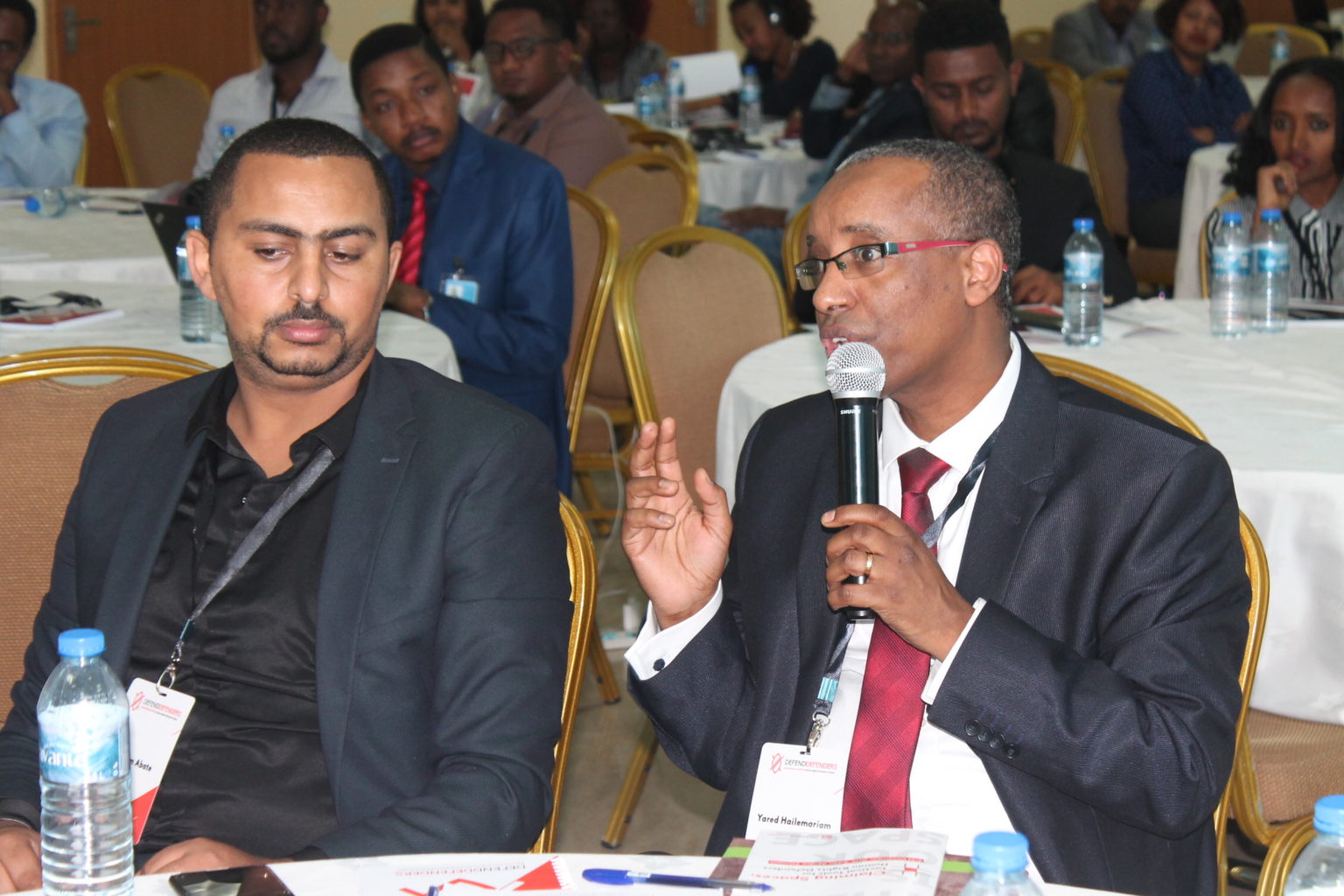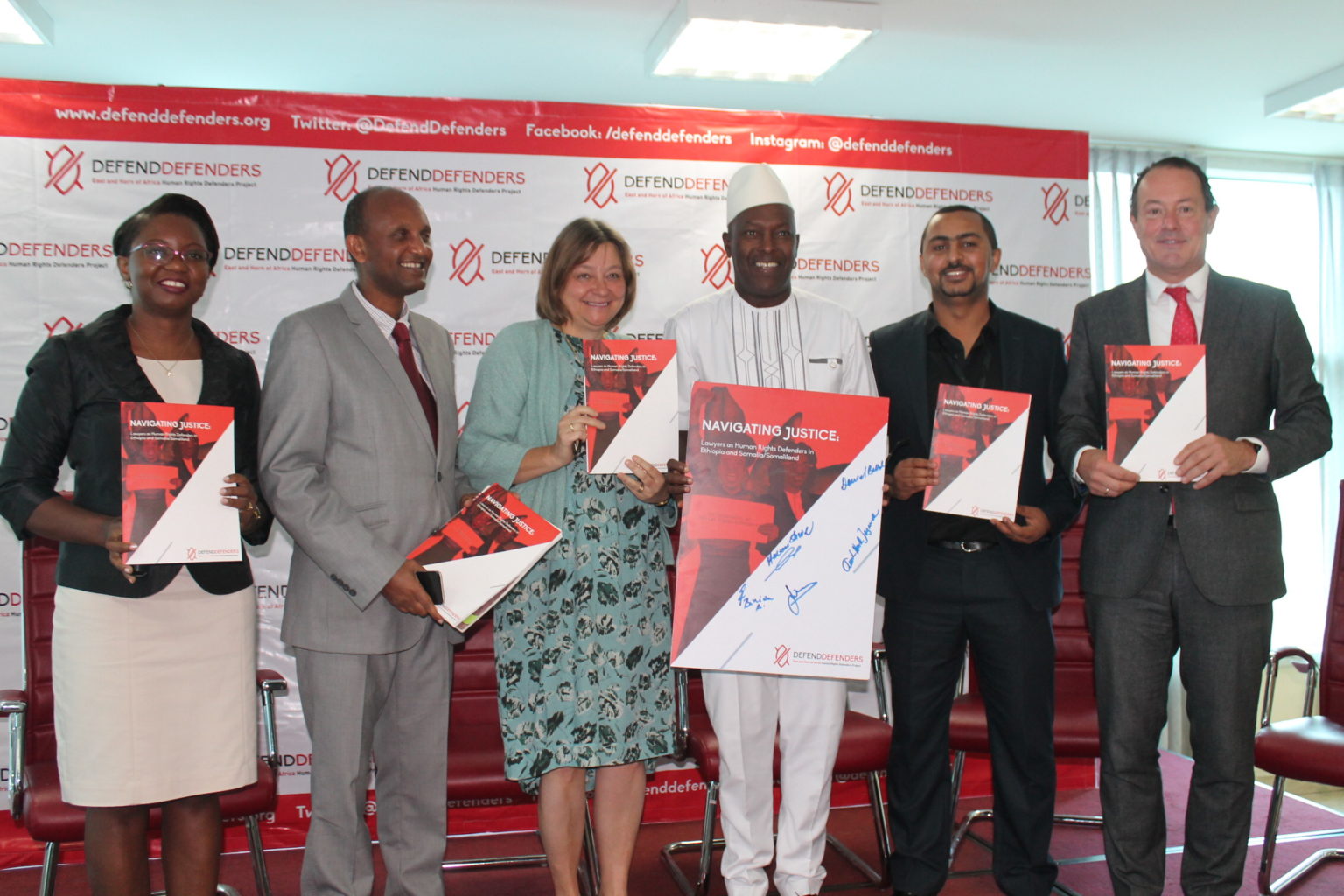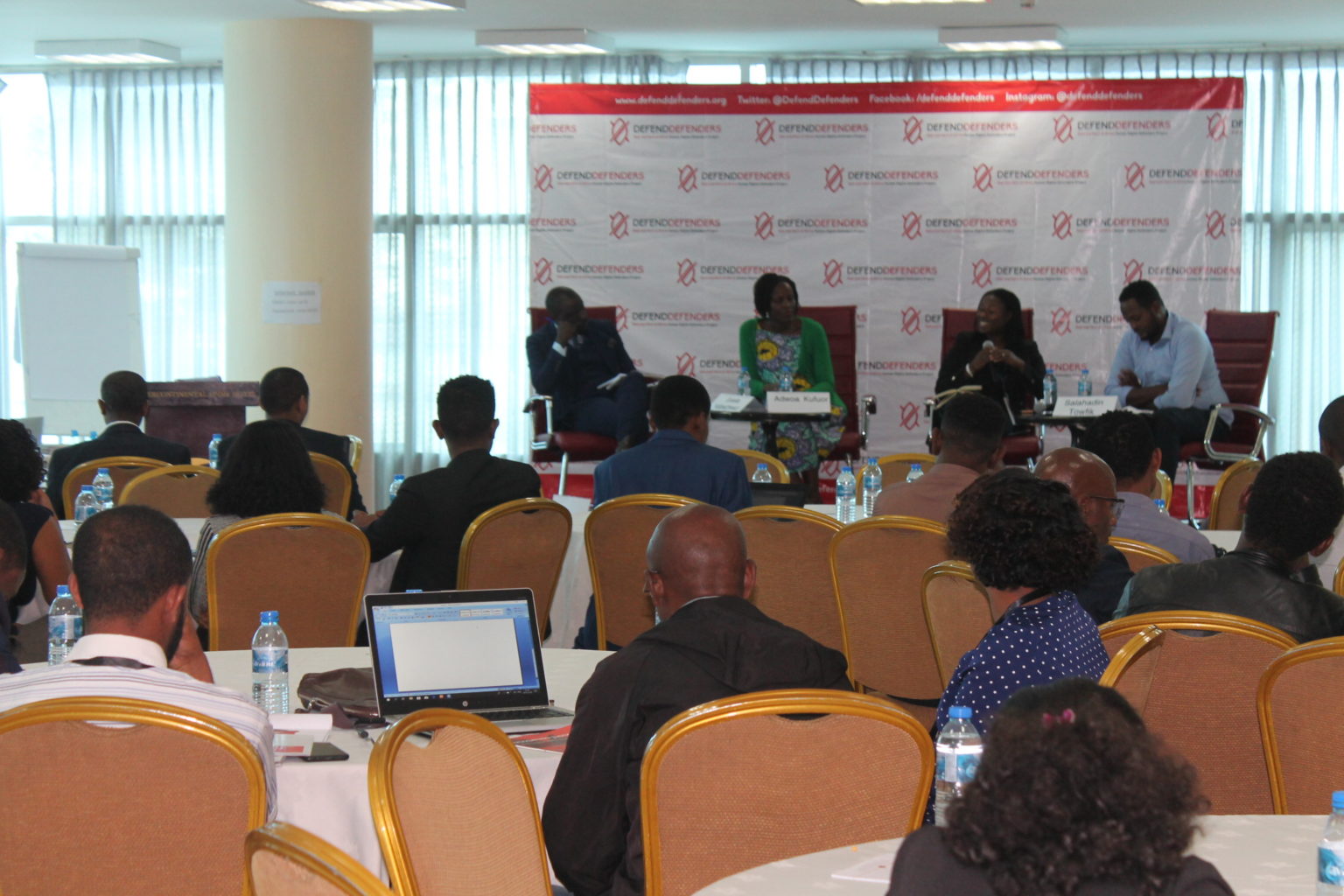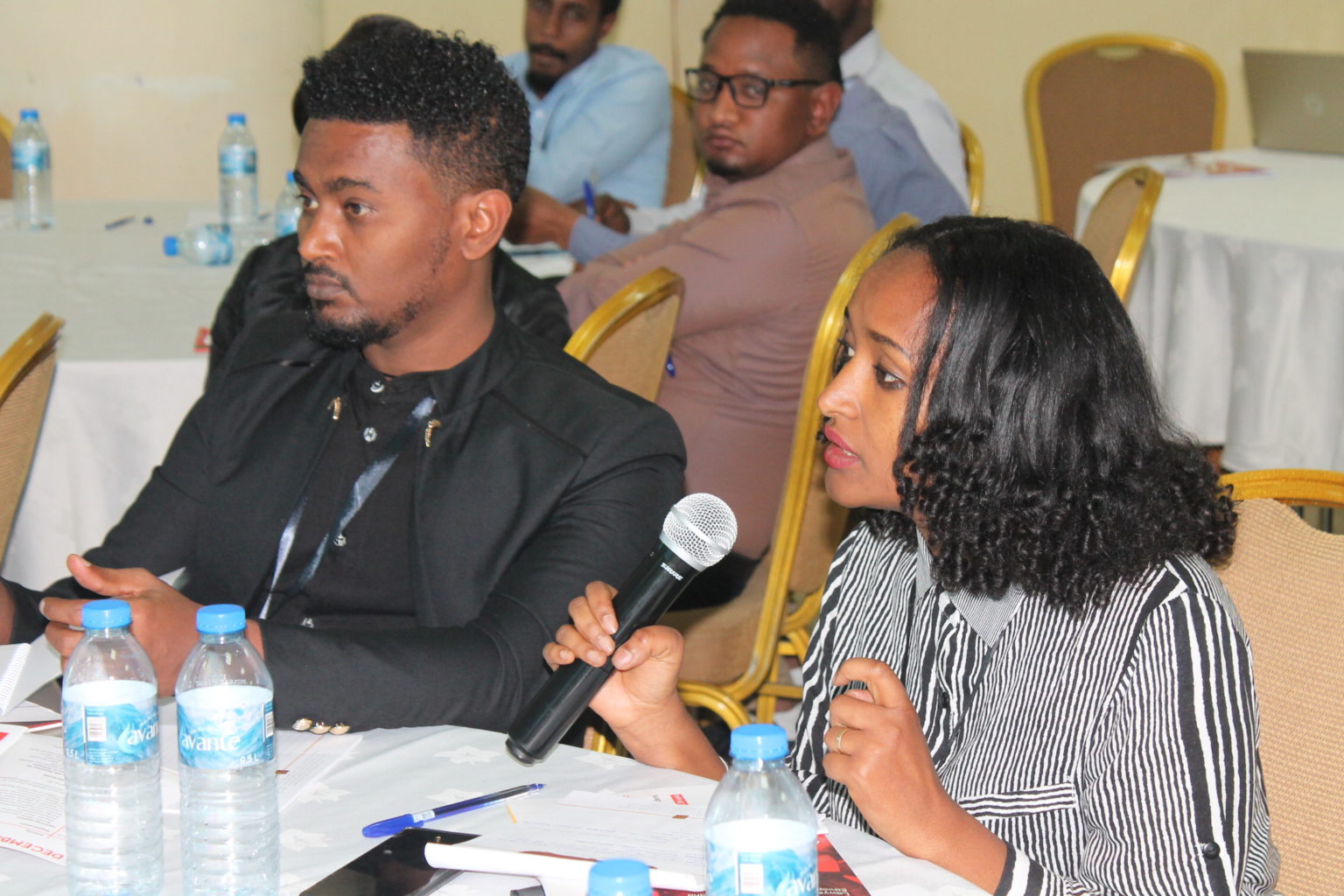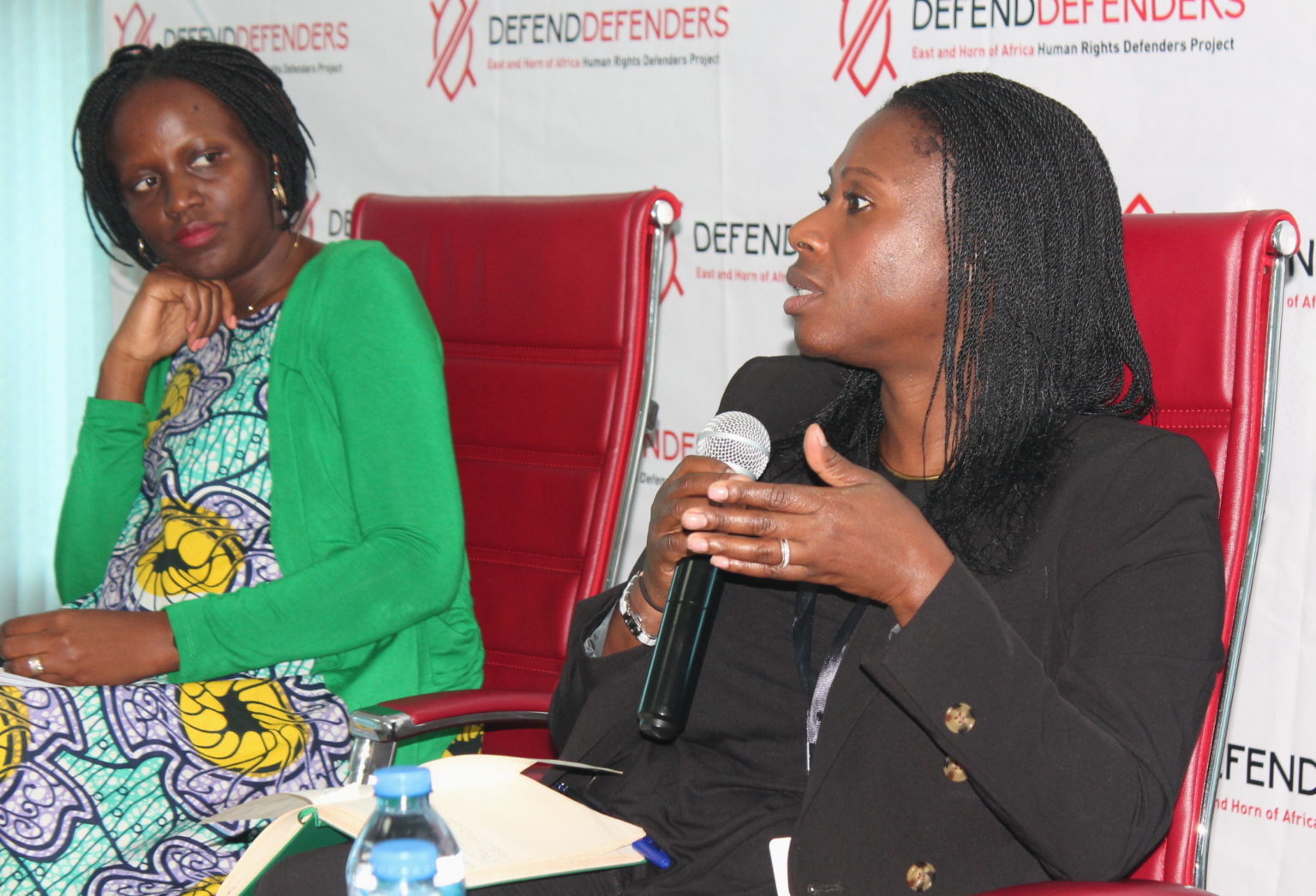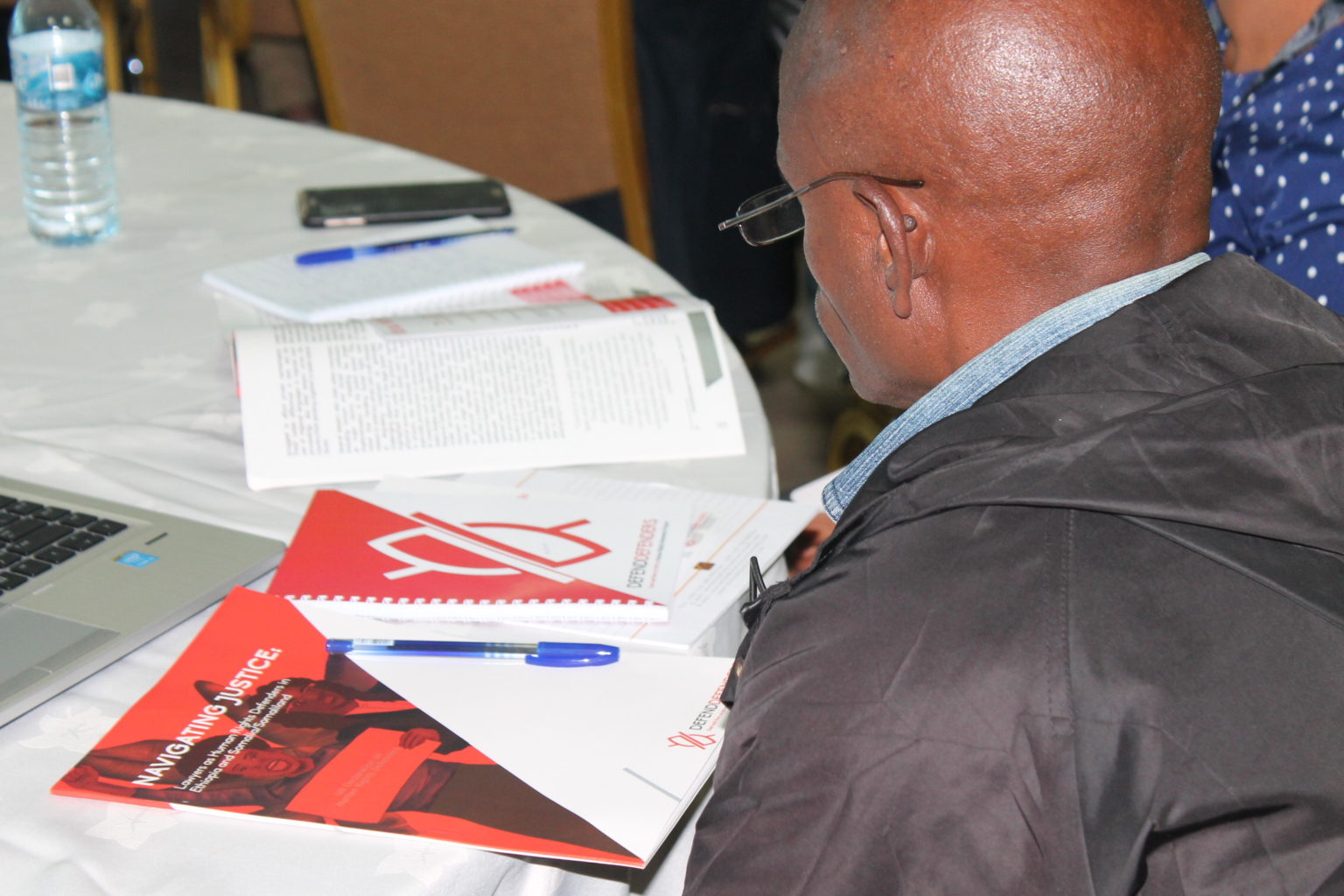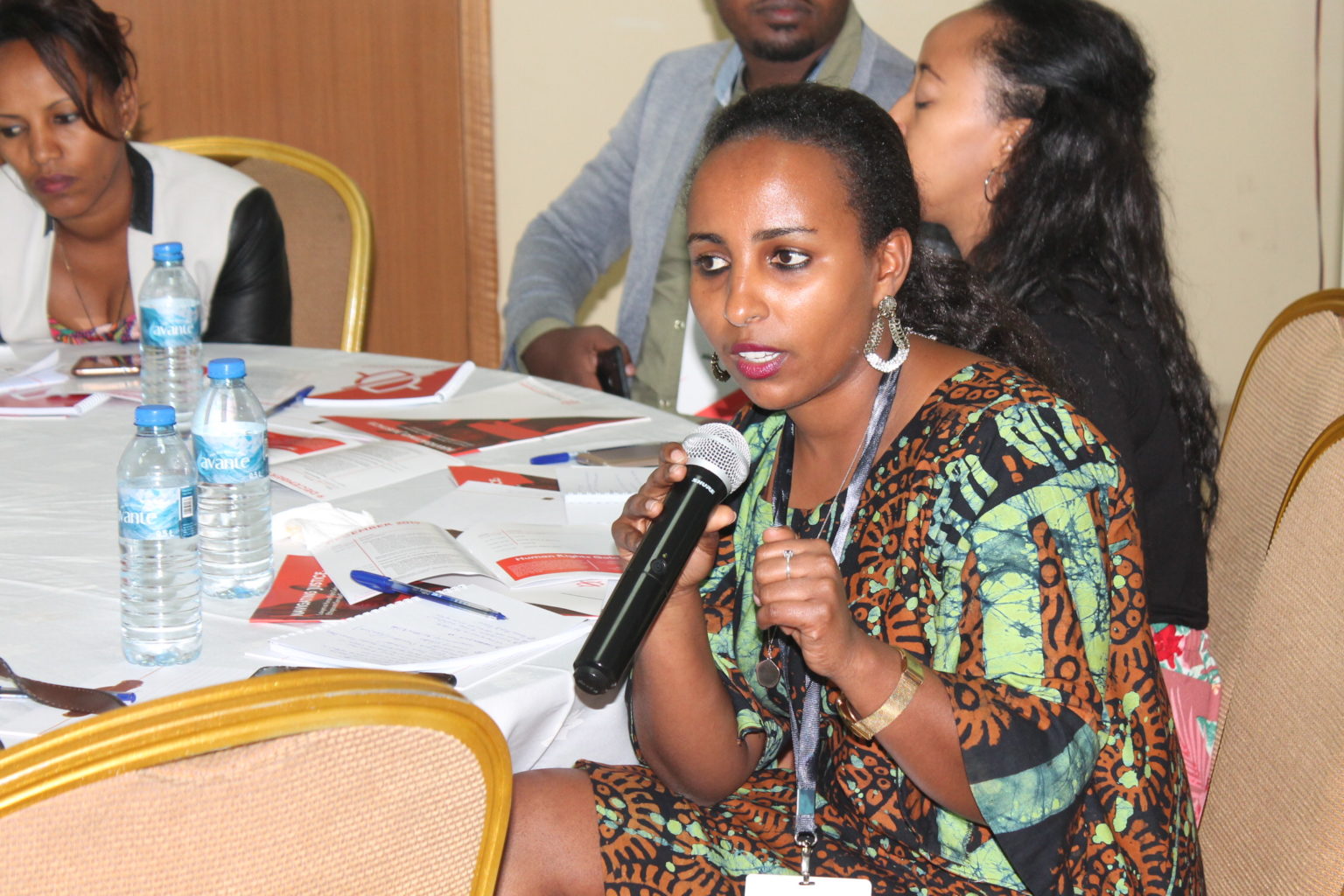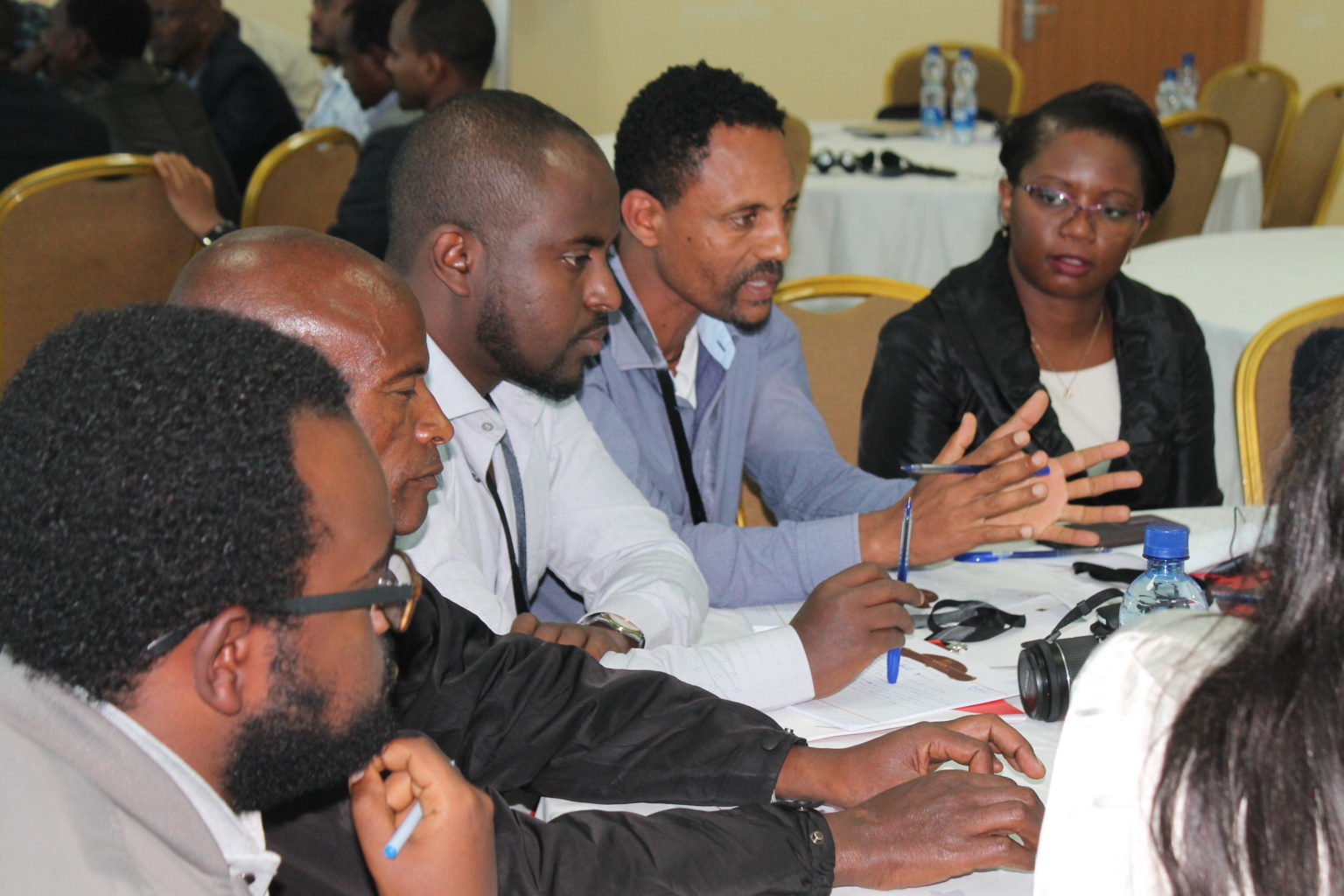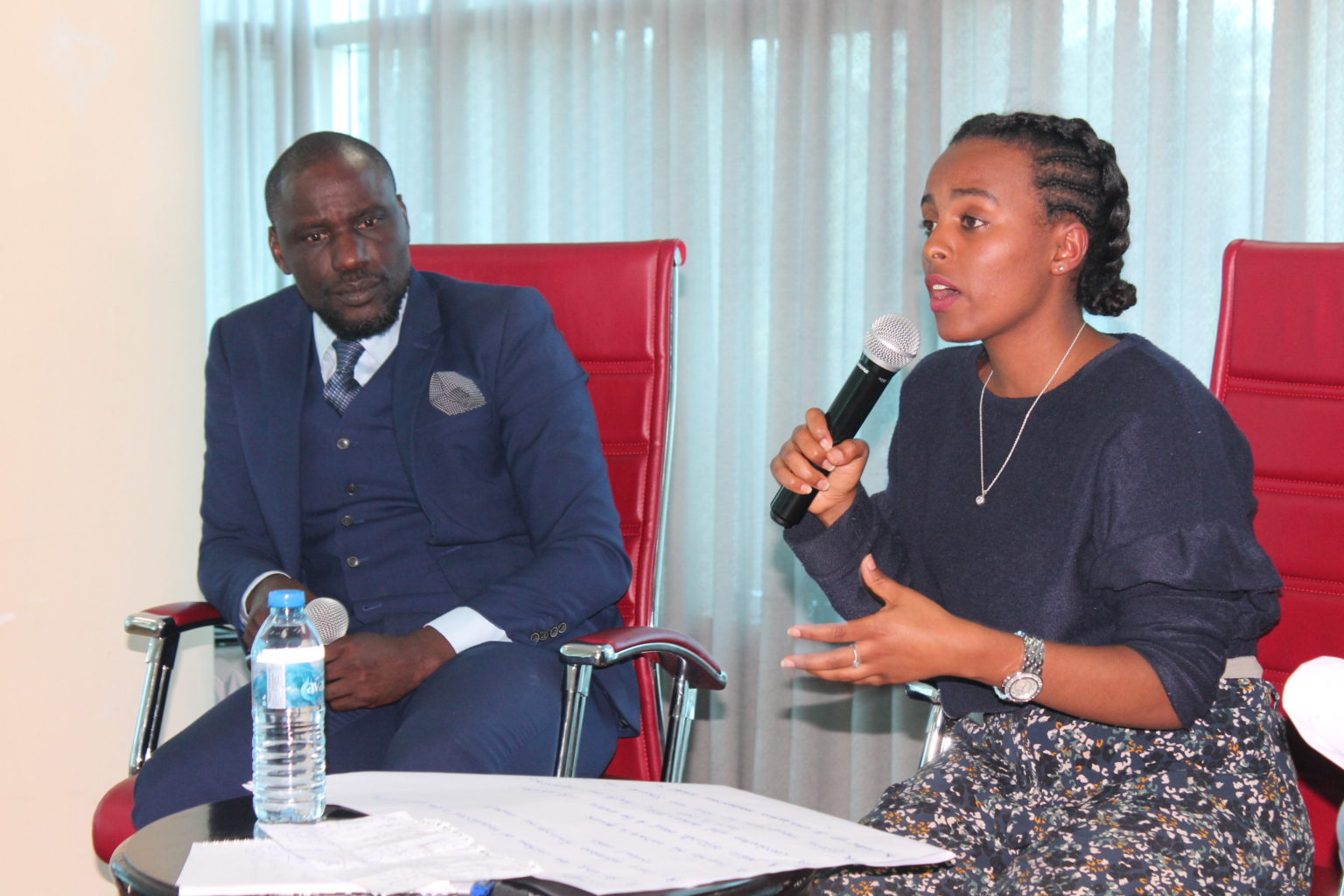 For more information, please contact:
Hassan Shire, Executive Director, DefendDefenders, [email protected]
Estella Kabachwezi, Senior Advocacy and Research Officer, DefendDefenders, [email protected]