The coronavirus (COVID-19) pandemic is a serious global health crisis that has already caused several hundred thousand of deaths worldwide and continues to be a threat to our health and livelihoods. Measures to contain the spread of the virus are vital, but they also bear potential for new risks. In response to this, governments and industry bodies are introducing extraordinary measures to slow down the spread of the virus.
Respect for human rights across the spectrum is central to the public health response's success. States continue to be duty bearers and to hold obligations to respect, protect, and fulfil human rights. Any restrictions to rights must be temporary, lawful, non-discriminatory, strictly necessary, and proportionate to the threat. They must not outlast the pandemic. Are state security and public safety measures guaranteeing respect for rule of law and upholding human rights?
DefendDefenders and AfricanDefenders will host a series of webinars to discuss the impact of COVID-19 on human rights defenders. We will explore challenges during the COVID-19 pandemic specific to the protection of human rights, freedom of expression, access to information, lawyers and the justice system, human rights defenders in situation of conflict, and women human rights defenders, as well as coping mechanisms.
Webinar 4: Sustainable Human Rights Activism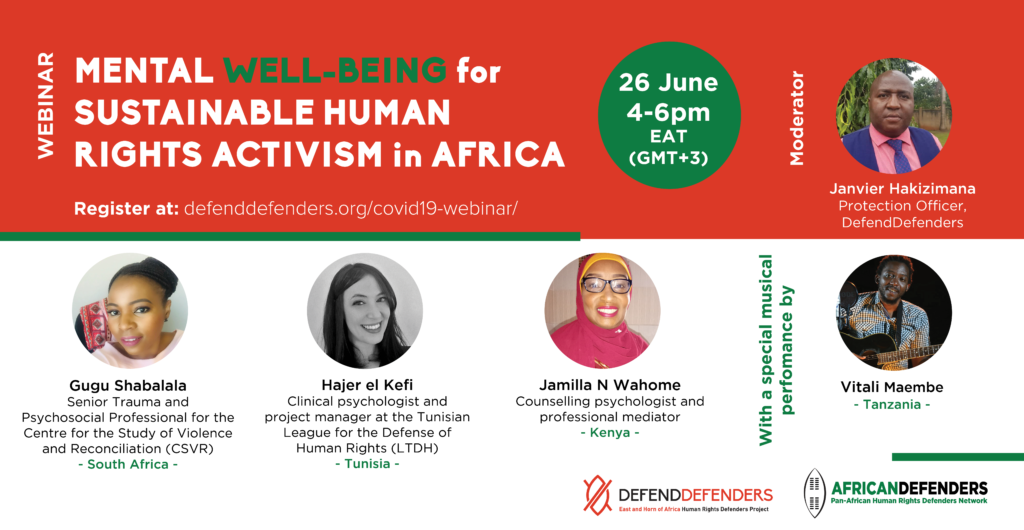 Webinar 3: Views from Human Rights Experts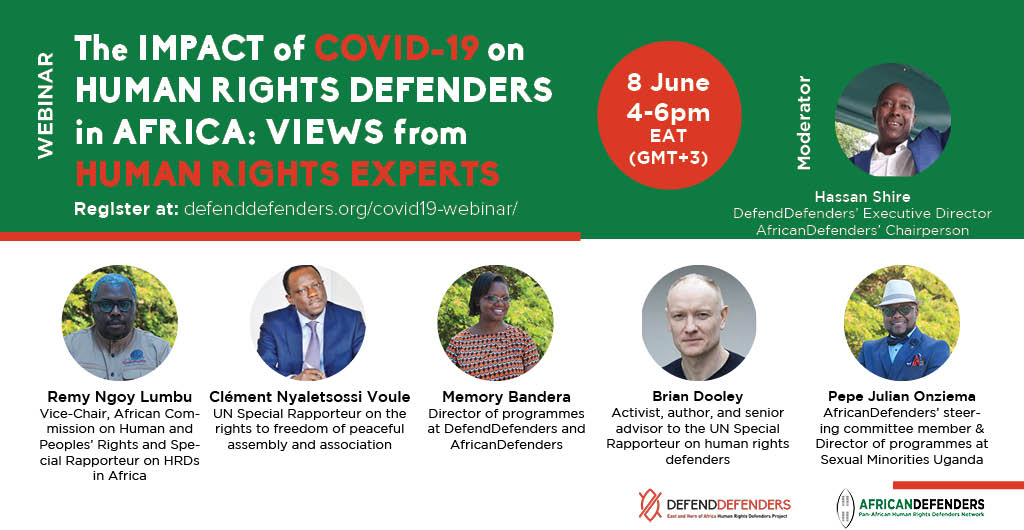 Webinar 2: Challenges faced by HRDs (FR)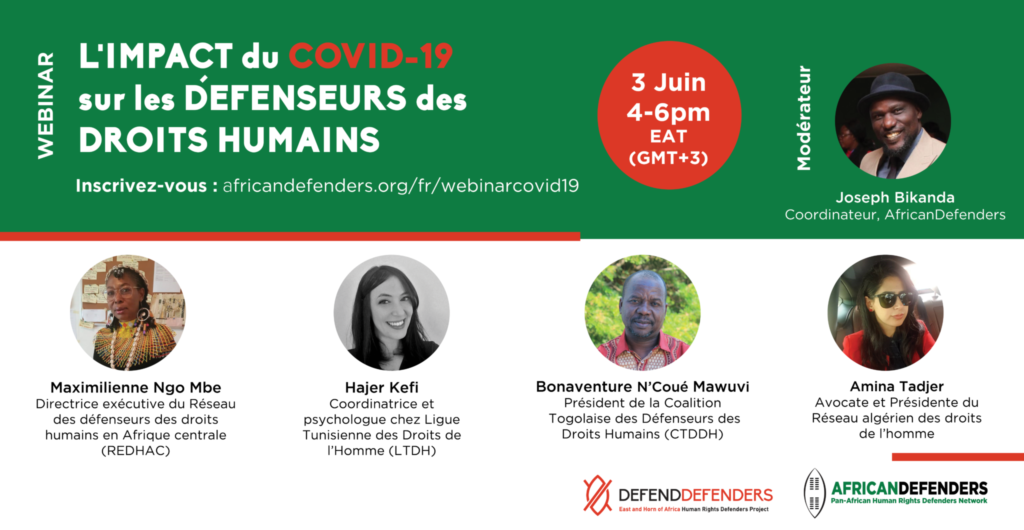 Webinar 1: Challenges faced by HRDs (EN)
The first webinar was held on Wednesday, 27 May 2020, from 4pm–6pm East Africa Standard Time.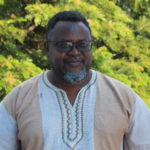 AfricanDefenders Steering Committee Member and Chairperson of the Southern Africa Human Rights Defenders Network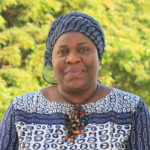 Steering Committee Member of AfricanDefenders and Executive Director of Article 19 West Africa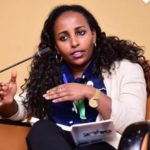 Ethiopian Woman Human Rights Defenders Coalition Steering Committee Member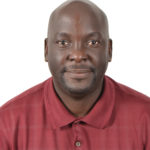 Freelance Psychologist and Counsellor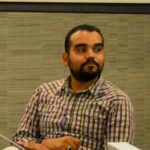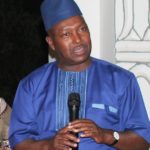 Chairperson of African Defenders and Executive Director of DefendDefenders