DefendDefenders was pleased to meet with H.E. Henk Jan Bakker, Netherlands Ambassador to Uganda, at our offices in Human Rights House on 13 February to discuss progress and achievements after two years of joint work. The meeting was attended by representatives of DefendDefenders, the Foundation for Human Rights Initiatives, the National Coalition for Human Rights Defenders in Uganda, the Citizens' Coalition for Electoral Democracy in Uganda, and other representatives of Burundian, South Sudanese, and Ugandan civil society.
The Dutch Embassy in Uganda and the Dutch Ministry of Foreign Affairs support DefendDefenders' Advocacy and Research, Capacity Building, Technology and Protection programs at a national and regional level, aiming to ensure a safe working environment for human rights defenders and enable them to effectively promote and protect human rights, and continues to have a significant impact on the work of human rights defenders across the sub-region.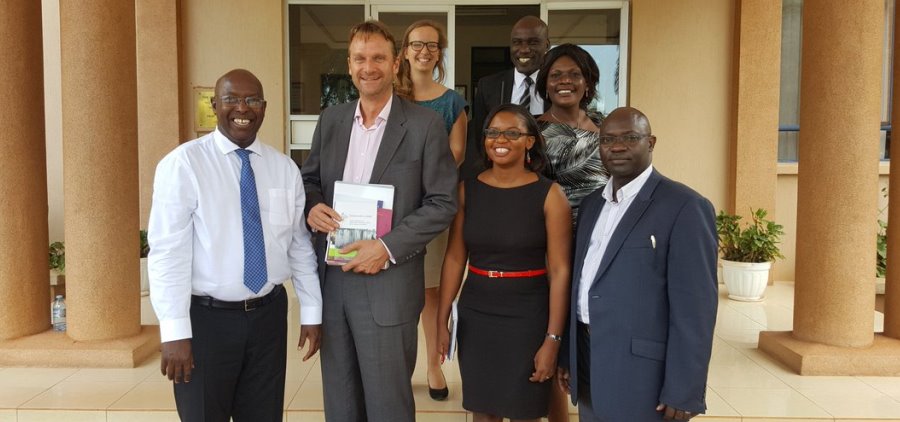 The Ambassador was given an overview of the major achievements under both grants, including research projects and engagement with the United Nations Universal Period Review. The discussion focused on the achievements and challenges that have been experienced under these grants, as well as a broader dialogue on the way forward for human rights organisations in the current context.
Thanks to the support from the Kingdom of the Netherlands, DefendDefenders has been able to react promptly to crises such as Burundi and South Sudan, and has supported dozens of human rights defenders on the continent, conducted high-level advocacy at the UN Human Rights Council and the African Commission on Human and Peoples' Rights, and trained human rights defenders in a range of topics including digital and physical safety.