Dear friends and colleagues,
2020 is an auspicious year for women's and girls' rights, as we commemorate the 25th anniversary of the Beijing Declaration – recognised as one of the most progressive roadmaps for women's and girl's rights. DefendDefenders will honour this anniversary by continuing to boost women human rights defenders (HRDs) in the sub-region.
We are pleased to announce that Sudan will be our 2020 focus country, with an emphasis on Sudanese women HRDs – the frontline activists during the 2019 revolution. DefendDefenders' 2019 mission to Sudan renewed my optimism for a Sudan where human rights are respected and upheld, and we will, together with Sudanese HRDs, work towards this goal in 2020 and beyond. To commemorate the International Women's Day 2020, under the United Nations (UN) theme I am Generation Equality: Realizing Women's Rights, we will shine light on the outstanding work of women HRDs in the region through a two-weeks campaign.
We continue to support national HRD coalitions in the East and Horn of Africa, as they are the cornerstone of HRDs' protection and promotion. As a proud member of the Kenyan Defenders Coalitions' board, I attended their board meeting in January 2020, which reassured my confidence in their progressive work at the national level. Additionally, this month, we were honored to welcome communication staff from national HRD coalitions and sub-regional HRD networks to a communications workshop, to equip them with the necessary communications tools to enhance their work in their respective regions.
Daily, we combat issues related to shrinking space in the sub-region. The worrying trends in Tanzania continue, with HRDs caught between a rock and a hard place as they speak truth to power.  In January 2020 we called for the release of Tanzanian HRD Tito Elia Magoti.
This year, a few countries in the sub region will be going to the polls, including Burundi, Ethiopia, Somalia and Tanzania. During electoral periods, we witness increased targeted attacks on HRDs monitoring and reporting on elections. We will continue to monitor the developments in the respective countries, and endeavor to meet the needs of defenders at risk to allow them continue their crucial work.
Yours sincerely,
Hassan Shire
Executive Director, DefendDefenders
Human Rights Defender of the Month (January 2020): Faiza Abdi Mohamed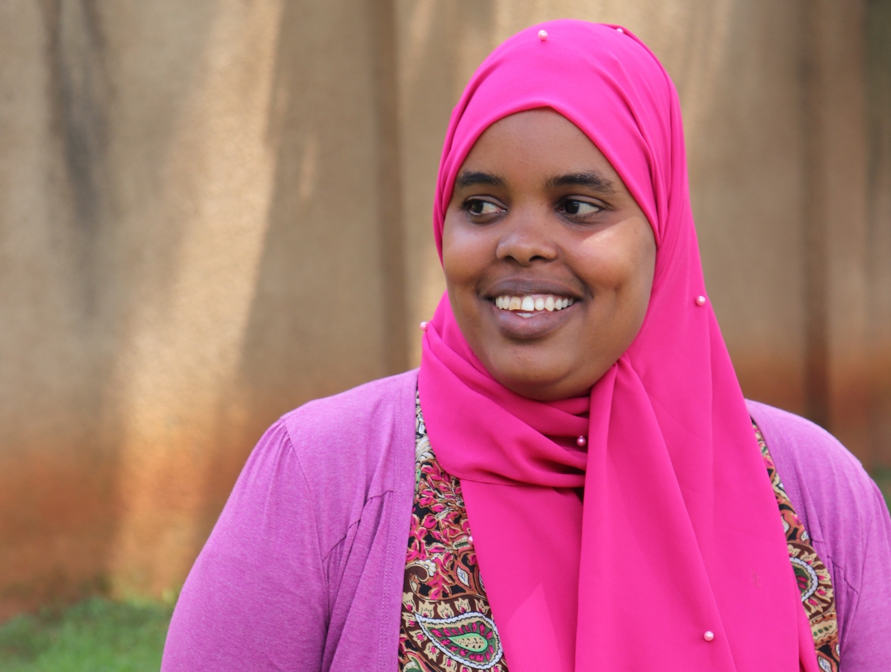 Faiza Abdi Mohamed (Photo: DefendDefenders)
The Somali activist Faiza Abdi Mohamed has promoted human rights in her home country for a decade, which has made her a target of verbal abuse, threats, and arbitrary arrest, forcing her to flee Somalia and seek exile in Uganda. Yet, she remains extremely vocal about human rights violations in her country. "I've lost so many of my friends due to cruelties, so I can't keep quiet," she says.  
Faiza has played an important role in the protection of human rights defenders (HRDs) in her country. From 2012, she was part of DefendDefenders' three-year protection project for HRDs in Somalia, where she monitored human rights violations throughout the country. Moreover, from 2015, she was the National Coordinator of the National Coalition of Human Rights Defenders in Somalia (NCHRD-S).
Did you know?
That Dr. Stella Nyanzi, a Ugandan academic, writer, and feminist activist, is the winner of the 2020 Oxfam Novib/PEN International Award for Freedom of Expression? Read more here.
Updates from DefendDefenders:
On 31 January 2020, DefendDefenders in collaboration with Goldsmiths University launched a policy brief and a three-episode podcast about lawyers as HRDs in the East and Horn of Africa;
On 21-22 January 2020, DefendDefenders welcomed communications staff from national HRD coalitions and sub-regional networks to a two-day communications workshop in Kampala, Uganda. The workshop, organised together with Civil Rights Defenders, aimed to raise their capacity and identify ways to increase our collaboration;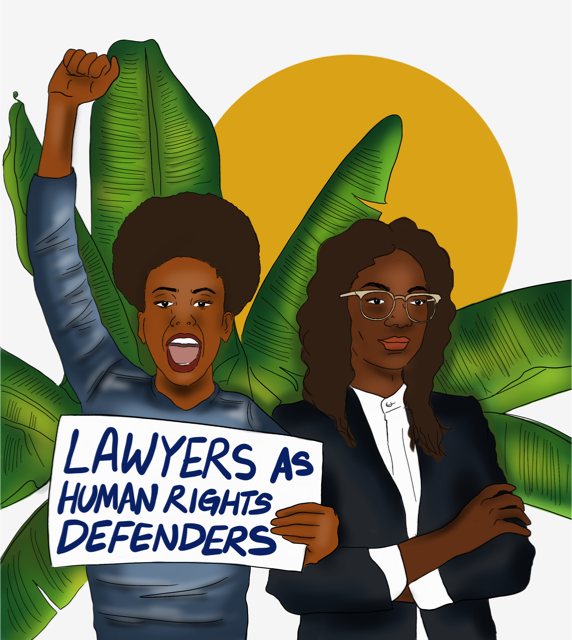 DefendDefenders launched the policy brief and podcast 'On the Legal Frontline: Lawyers and Paralegals as Human Rights Defenders in the East and Horn of Africa,' on 31 January 2020.
In January 2020, DefendDefenders' Representative to the UN discussed human rights achievements and challenges of the UN as the organisation prepares to turn 75. Read his interview with DefendDefenders' partner CIVICUS;
On 28-30 January 2020, 12 HRDs received training in human rights monitoring, documenting, and reporting (MDR). The participants represented five organisations: Advocacy for Child Relief (ACR), Center for Citizens Communication and Justice (CECICOJU), Strategic Response International (SRI), West Nile Web, and Women of Uganda Network (WOUGNET);
On 28 January 2020, two verification missions were conducted at Ugandan human rights organisations, assessing the reported security incidents and needs to address future incidents, threats, and risks;
On 24 January 2020, DefendDefenders engaged with partners to discuss the current situation of HRDs in Sudan, and to identify ways to ensure protection of Sudanese HRDs;
In January 2020, DefendDefenders launched the new Ttaala project in Uganda with a cohort of six human rights organisations, who se setsought to gain digital skills for enhanced human rights advocacy;
DefendDefenders carried out digital security assessments and support for two Ugandan human rights organisations;
On 29 January 2020, DefendDefenders met with Chapter Four Uganda to discuss ways to enhance security adherence at the office, especially among staff members;
On 9-15 January 2020, DefendDefenders conducted case assessments in three Ugandan human rights organisations in Mbale, Abim, and Bulisa; and
In January 2020, DefendDefenders received 27 protection requests from HRDs: 12 were approved and supported, seven cases did not meet the requirements, and eight cases are still pending.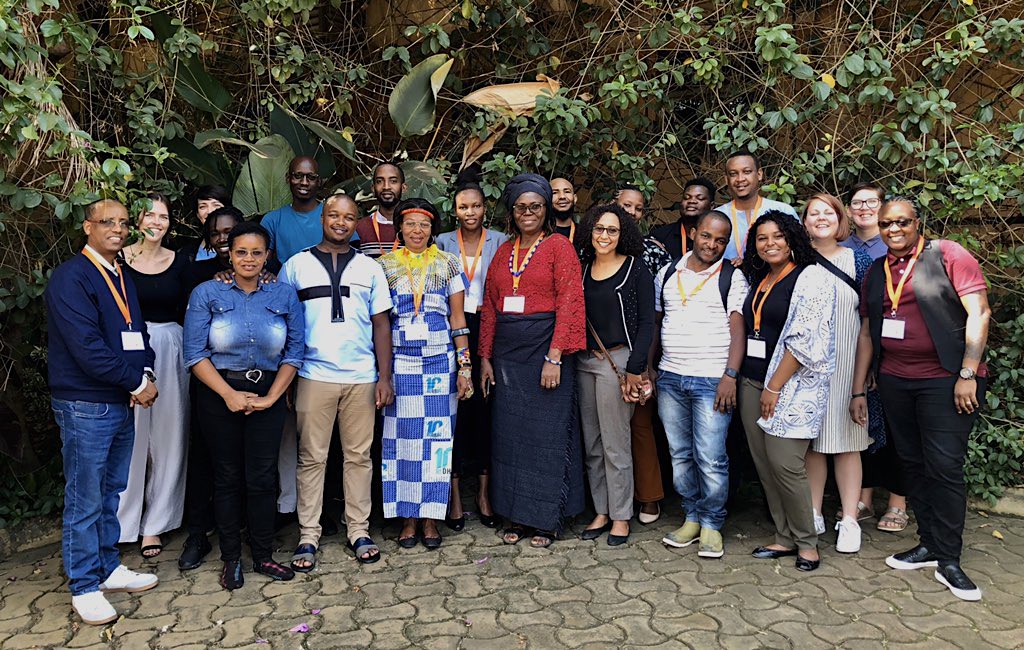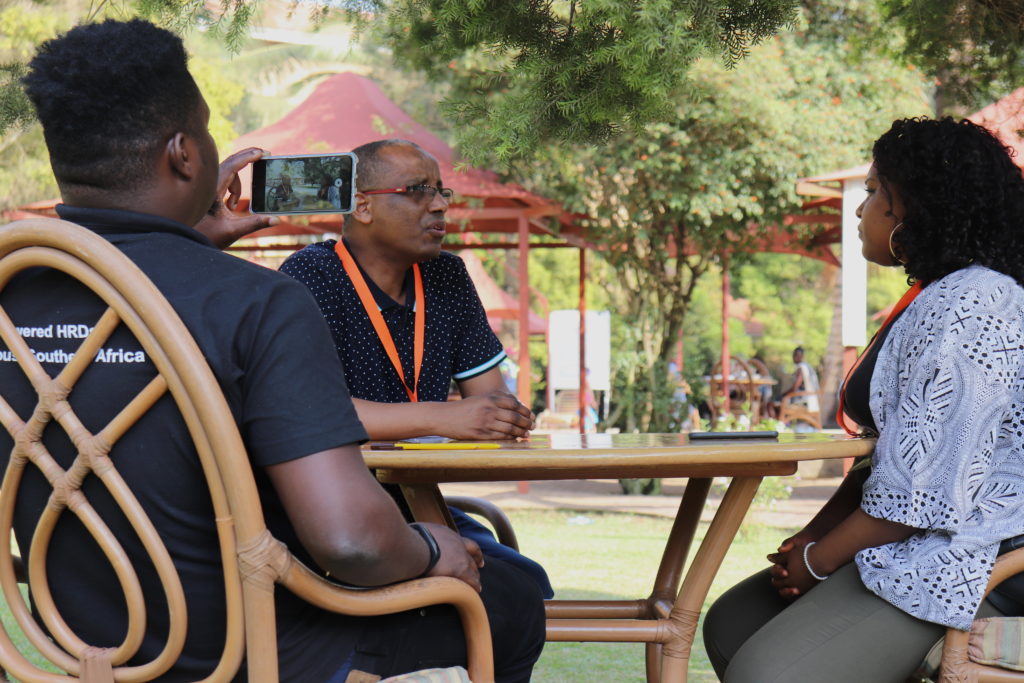 DefendDefenders welcomed communications staff from national HRD coalitions and sub-regional HRD network from across Africa for a two-day communications workshop in Kampala, Uganda, from 21-22 January 2020.
Updates from AfricanDefenders:
In January 2020, AfricanDefenders prepared for their upcoming workshop on fostering collaboration between National Human Rights Institutions (NHRIs) and CSOs in Africa, which will take place on 30-31 March 2020 in Addis Ababa, Ethiopia; and
AfricanDefenders prepared for their upcoming workshop on the collaboration of universities and CSOs in the protection and promotion of HRDs, scheduled to take place on 1-2 April 2020 in Addis Ababa, Ethiopia.
Human Rights updates from the East and Horn of Africa sub-region:
Women in the Eritrean National Service (ENS) allege that

sexual violence

against women

is

prevalent in the

military, as attested to by former

soldiers

who have fled to Europe. The women narrated their experiences to the

African Studies Review

.

 

 
Somalia's police detained Ahmed Abdi Adawe, a senior TV journalist, in Mogadishu, while seven other journalists had their equipment confiscated. It is reported that the police deleted footage from the journalists' cameras following a deadly car bomb near the country's parliament.
Arek Ayii Deng, a female senior government official, has raised concern over the lack of respect for women in the country. "We, the women in Aweil, are not having even one percent of our rights being respected," says Arek Ayii Deng.
The US has sanctioned Taban Deng Gai's involvement in serious human rights abuse, including the disappearance and murder of Samuel Dong Luak and Aggrey Ezboni Idri. He has denied the charges, terming them as "regrettable and baseless." Following the sanction, journalist Ijjo Bosco Modi, working for a state-owned radio station in Torit, was detained after airing a story about Taban Deng Gai's alleged role in the serious human rights abuse. However, Eye Radio reported that he was arrested for allegedly disobeying orders to cover a news story.
Kwanza TV, a privately-owned Tanzanian Internet broadcaster, filed an appeal after an initial petition challenging their six-month ban, was dismissed by the state broadcasting authority. In the suspension, dated 27 September 2019, the Tanzania Communications Regulatory Authority (TCRA) also imposed a Tsh5 million (2,250 USD) fine on two other online stations, Watetezi TV and Ayo TV.
Tanzanian activists have urged the World Bank to delay a $500 million loan for education projects due to the new restriction on pregnant girls from attending school, imposed by President John Magufuli. Human rights organisaitons have raised concern over the World Banks' disregard for the pregnant schoolgirls ban.
President Magufuli's pledge that the 2020 elections, scheduled to take place in November 2020, will be free and fair has been met with great skepticism from civil society.
Ugandan police arrested Member of Parliament Robert Kyagulanyi, popularly known as Bobi Wine, and fired teargas at his supporters as he held a rally for his 2021 presidential bid. Human rights organisations warn this spells trouble for the 2021 election. During one of Kyagulanyi's rallies', Willy Tamale and three other journalists were arrested while covering the planned event. Committee to Protect Journalists (CPJ) called onthe Ugandan police to drop all charges against the journalists.
Officials from the Ministry of Foreign Affairs have been barred from discussing or making public statements on the relationship between Uganda and Rwanda to avoid derailing the ongoing process to patch the strained relations between the two countries.
The National Coalition of Human Rights Defenders Uganda (NCHRD-U) has accused the police of misapplying the Public Order Management Act to unfairly restrict legitimate assemblies of HRDs. Robert Kirenga, the NCHRD-U Executive Director, called for an end to brutality, arbitrary arrests, incommunicado detention, and attacks against HRDs.