Dear friends and colleagues,
A steady and proactive presence at regional and global human rights platforms is essential to enable the protection of human rights defenders (HRDs) at the national level in the East and Horn of Africa sub-region. World Press Freedom Day, commemorated in May, and the UN International Day in Support of Victims of Torture, celebrated this month, reminded us of the urgent need for efficient protection and promotion of HRDs at all levels of society.
The ongoing human rights violations in Sudan, where the Transitional Military Council continues to violently crack down on protestors, resulted in their suspension from the African Union (AU), a strong statement from the AU. However, the grave human rights situation calls for further and more progressive actions by regional and international actors, like the UN Human Rights Council (HRC), UN Security Council, AU, and African Commission on Human and Peoples' Rights (ACHPR).
To respond to the needs of HRDs at the regional level, we convened the AfricanDefenders Convention (Johannesburg+20) that brought together HRDs from across Africa. I am proud to present the outcome: the Kampala Declaration of Human Rights Defenders and the Kampala Plan of Action (KAPA+10) – a roadmap for HRDs' protection for the next 10 years. Further, we responded to the 64th session of the ACHPR, underlining that the restrictions put on HRDs prior to, and during, the session, clearly undermines the ACHPR, and African HRDs' access to protection mechanisms.
We continued to advocate for the protection of HRDs by taking a proactive role at HRC41, with a focus on Sudan, Eritrea, and Tanzania. As the world's leading human rights body we call on the HRC to scrutinise the dire human rights situation in these countries and adopt adequate resolutions to address them.
Lastly, I am pleased to present to you our Annual Report 2018, which highlights the human rights situation in the East and Horn of Africa sub-region, and our achievements in 2018. I wish to thank our donors, partners for your support, and the HRDs in our sub-region which daily stands up for human rights.
Yours sincerely,
Hassan Shire
Executive Director, DefendDefenders

Human Rights Defender of the Month (June 2019): Beatrice Githinji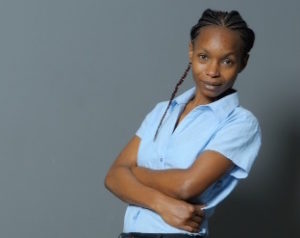 Beatrice Githinji
is a Kenyan human rights defender (HRD) and peace ambassador, advocating for land rights
. Her dedication to land rights is based on the historical injustices faced by many local communities, where land grabbing is a major, long-standing concern.
"Many HRDs are losing their lives over land rights issues," Githinji stresses. "Land is the main economic resource of people living in rural areas, and if you do not address the issues related to land rights, the chances of solving injustices are scarce."
Call for Applications: DefendDefenders seeks a motivated, creative, and tech-savvy Communications Fellow to boost our online presence and impact. Read more here. Deadline: 11 July 2019.
Call for Nominations: The fourth edition of the Human Rights Defenders Awards on 29 November aims to honour and publicly recognise the work of Kenyan HRDs who have demonstrated their work and impact in the protection and promotion of human rights and freedoms. Selection criteria can be found here. Read more. Deadline: 15 July 2019.
Updates from DefendDefenders:
DefendDefenders are actively participating in HRC41, taking place from 24 June to 12 July in Geneva, Switzerland. At the session, we continue to advocate for the protection of HRDs in the East and Horn of Africa sub-region, with a focus on Sudan, Eritrea, and Tanzania. We invite everyone to follow us on social media and our website for updates about the session;

On 11 June, DefendDefenders, alongside 29 other civil society organisations (CSOs) sent a

letter to the HRC

urging them to continue to scrutinise the dire human rights situation in Eritrea, and the urgency to adopt a resolution on Eritrea at HRC41;

DefendDefenders organised a workshop on Lawyers as HRDs, together with Goldsmith University in London, England, welcoming human rights lawyers from the East and Horn of Africa sub-region to share experiences and good practices. The workshop will conclude in a briefing paper on the same topic;

DefendDefenders organised the final workshop of the 2018-2019 Doc-IT Program. Stay tuned for announcements later in the year for new opportunities to join in the Doc-IT program;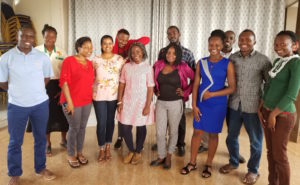 The third round the 2018-2019 Doc-IT program in Kampala, Uganda, June 2019
On 7 June, DefendDefenders partook in the

official launch of the South Sudan Human Rights Defenders Network

(SSHRDN) in Juba, South Sudan. The SSHRDN connects HRDs across the country and works closely with regional organisations to help them mitigate risks, as well as to provide a platform for civil society activists to share information and best practices;

DefendDefenders was seconded to the Access Now IT helpdesk located in Tunis, Tunisia;

DefendDefenders conducted a training of trainers (ToT) in digital security for South Sudanese HRDs;

DefendDefenders received 26 protection grant requests; five were approved, two were referred, 16 are pending approval, and three were rejected. Most applicants were from Sudan, due to the current grave human rights situation in the country;

On 18 June, DefendDefenders organised a meeting for exiled HRDs in Uganda to assess their needs and resilience strategies, as well as to develop an agenda for the upcoming meeting of HRD Protection Service Providers. The 27 HRDs came from Burundi, the Democratic Republic of Congo, Eritrea, Rwanda, Somalia, South Sudan, Sudan, and Tanzania;

In June 2019, DefendDefenders participated at the HRD Mental Wellbeing and Temporary International Relocation Retreat in Barcelona, Spain. The retreat brought together relocation coordinators and mental health therapists from Africa, Europe, Asia, North America, and Latin America; and

Between 10 and 14 June 2019, DefendDefenders organised a security management ToT for 14 partners of Nonviolent Peaceforce (NP), Community Empowerment for Progress Organisation (CEPO), and SSHRDN to raise their capacity in physical and digital security management and training methodology. Participants developed training curricula and training outlines on security incident and threat analysis, VPN, information backup, and email encryption – FlowCrypt.

Updates from AfricanDefenders:
Twenty years after the 1999 All African Human Rights Defenders Conference held in Johannesburg, AfricanDefenders convened the AfricanDefenders Convention (Johannesburg+20) from 12-14 June 2019 in Zanzibar, Tanzania. The Convention brought together HRDs from across Africa, including Honourable Soyata Maiga, Chairperson of the ACHPR, and Honourable Justice Sylvain Ore, President of the African Court on Human and Peoples' Rights (AfCHPR), to review the network plan of action and design strategies for the future. Read the Communiqué;
The third edition of AfricanDefenders' Shield Awards recognised the positive impact of five outstanding African HRDs. Discover the winners' profiles; and
In June, AfricanDefenders extended protection support to five HRDs under the Ubuntu Hub Cities initiative.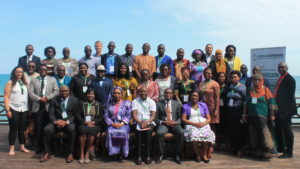 AfricanDefenders Convention in Zanzibar, Tanzania, June 2019
Updates from the East and Horn of Africa sub-region: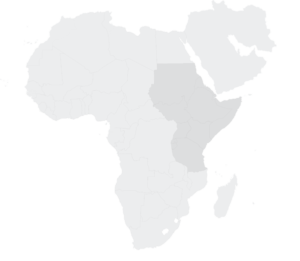 Burundi
Ethiopia
Eritrea
Kenya
Rwanda
Somalia and Somaliland
South Sudan
Sudan
Tanzania
Uganda