Dear friends and colleagues,  
October 2019 has brought good tidings to DefendDefenders and the East and Horn of Africa sub-region, making me optimistic as we move towards the end of the year – a year that so far has been filled with serious human rights challenges.   
The awarding of the Nobel Peace Prize 2019 to Ethiopia's Prime Minister Abiy Ahmed is a big win for the country, illustrating that political will can convert into fundamental, progressive reforms in short periods of time. Yet, as Ethiopia is approaching their federal election next year, they are still confronted with serious 

human rights challenges

, including increasing inter-communal ethnic tensions, which need to be adequately addressed to prevent further violence. We look forward to continuing our engagement with Ethiopian state actors, as well as travelling to Addis Ababa for our annual flagship event 

Claiming Spaces

 later this year.   
 
DefendDefenders carried out an official mission to Khartoum, Sudan, where we engaged with a range of stakeholders, including members of civil society, government officials, and diplomats. It was remarkable to interact with the brave human rights defenders (HRDs) who fought for justice and human rights for so many years and throughout the revolution, as we reaffirmed our dedication to protect and promote Sudanese HRDs – making Sudan one of our 2020 focus countries. 
A DefendDefenders delegation, led by myself, participated in the NGO Forum and 65th session of the African Commission on Human and Peoples' Rights (ACHPR65) in Banjul, The Gambia. It was an effective and progressive session, both in terms of organisation and content, and we continued to engage with Commissioners, ACHPR advocates, and HRDs while calling for enhanced protection of HRDs in the East and Horn of Africa. I wish to extend my congratulations to the new ACHPR Chairperson, Solomon Ayele Dersso, and the new Vice-Chairperson, Commissioner Remy Ngoy Lumbu. We look forward to continuing our engagement with the Commission. 
 
This month also marked changes in DefendDefenders Board, as we welcomed Sophie Kyagulanyi as the new Chair, and Dr. Zahara Nampewo and Vital Nshimirimana as new board members, while recalling our appreciation to Dr. Livingstone Sewanyana, who served as the Chair for ten years.  
 
We made sure to take the opportunity to commemorate of the World Mental Health Day – an issue largely affecting HRDs. We will continue our efforts to protect HRDs as we prepare for 2020, while taking with us the small, yet progressive human rights developments which make the human rights movement in the sub-region so resistant and persistent.    
Executive Director, DefendDefenders
Human Rights Defender of the Month: Gladness Hemedi Munuo
Gladness Hemedi Munuo is a journalist and an award-winning gender activist from Tanzania, with more than 20 years of human rights and media experience. "Shrinking space and crackdown on media causes huge problems in Tanzania – to me it's a thing that needs serious and immediate action," she stresses.    
Call for applications: DefendDefenders' Ttaala project is calling for applications from Ugandan human rights organisations that are keen to improve their digital capacity. See 

more information

. Deadline: 12 November 2019. 
Call for submissions: The Commission on Human Rights in South Sudan is calling for information relevant to economic crimes and human rights accountability from civil society organisations (CSOs), national human rights institutions (NHRIs), and media actors, among others. Submissions should be sent to 

[email protected]

. Deadline: 31 December 2019. 
That DefendDefenders' digital program for women in tech, Safe Sisters, now has a digital protection guide available in Swahili? Check it out here!
Updates from DefendDefenders:
A DefendDefenders delegation, led by Executive Director Hassan Shire, attended ACHPR65 in Banjul, The Gambia. During the session, we delivered four 

statements

, and continued our advocacy efforts to ensure the protection and promotion of HRDs. Prior to the session, we submitted our 

bi-annual report

 to the Commission containing human rights updates from the East and Horn of Africa sub-region from April-October 2019;  
From 11-16 October 2019, DefendDefenders conducted an official 

mission to Khartoum

,

 

Sudan, where we met with a range of actors, including state officials, diplomatic missions, and civil society representatives to assess the human rights situation, identify the challenges and needs of HRDs, and strengthen our relationships with relevant actors; 
DefendDefenders participated in the Carter Center's 12th Human Rights Defenders Forum from 12-15 October 2019, bringing together dozens of activists, peacemakers, and community leaders from 28 countries worldwide. The Forum included three sessions, including a 15-minute Q&A with former U.S. President Jimmy Carter, discussing global protection for activists, challenges for women HRDs (WHRDs) and peacemakers, and the importance of mutually supporting civil, economic, political, and social rights;
DefendDefenders participated in the Carter Center's 12th Human Rights Defenders Forum, 12-15 October 2019, with activists from all over the world.
On 14 October 2019, we held a meeting to discuss the proposed HRD law in Uganda together with Ugandan Members of Parliament (MPs) and human rights actors. The event, which further welcomed a delegation from Burkina Faso who shared their experience from the HRD law process in their country, highlighted the need for enhanced cooperation between the government and civil society, and more awareness about HRDs' situation; 

DefendDefenders attended the 2019 Dublin Platform for Human Rights Defenders at Risk, organised by Front Line Defenders, from 1-4 October 2019. The event brought together HRDs from all over the world under the theme 'Protect one and empower a thousand,' while discussing human rights issues affecting HRDs in their respective countries; 

On 3 October 2019, DefendDefenders attend the fourth and final 2019 protection working group meeting in Nairobi, Kenya. The meeting welcomed 12 organisations, who shared HRDs protection updates. Further, the members provided technical support to the Sengwer Walk for Justice activity and discussed ways to enhance information among the work group members; 

In October 2019, we received eight requests for emergency protection. Three were approved, one was referred to a like-minded organisation, two did not meet the criteria, and two are still pending; 

On 23 and 24 October 2019, DefendDefenders organised a protection and resilience workshop for Ugandan human rights organisations, focusing on mental health, and highlighted the importance of organisational, supervisory, and collegial support; 


Between 22-24 October 2019, 14 HRDs (one male and 13 females) from eastern Uganda, working on women and children's rights, received training in preventive protection and risk mitigation;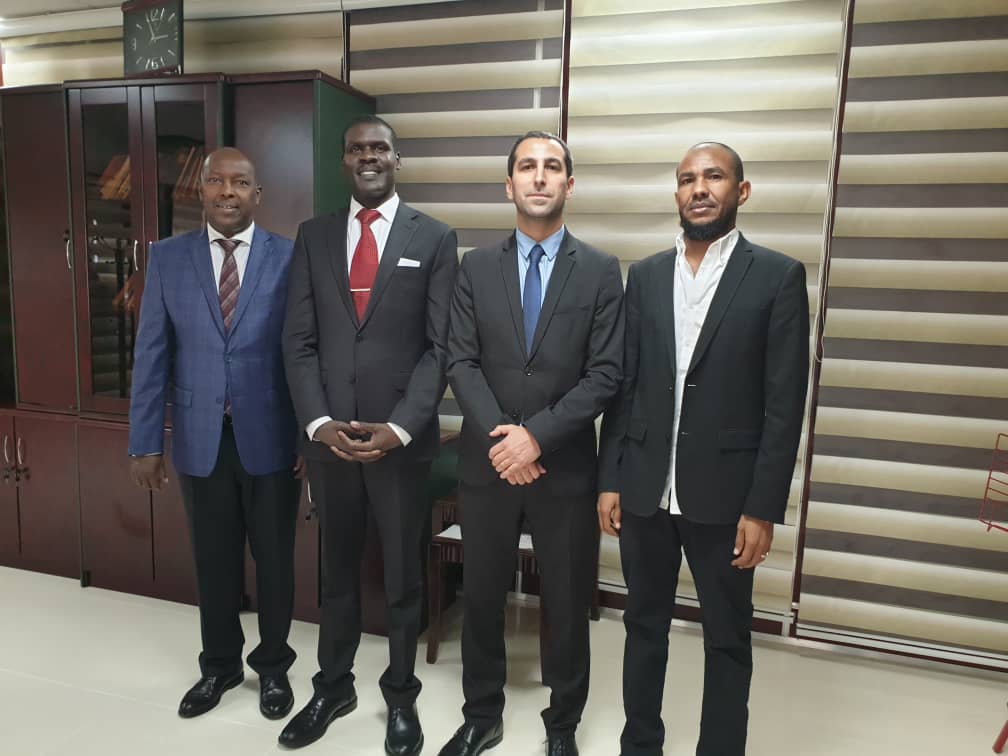 From DefendDefenders meeting with Dr. Nasredeen Abdulbari, Sudan's newly appointed Minister of Justice, and a close partner of DefendDefenders and a long-time member of our network, during the official mission to Khartoum, Sudan, from 11-16 October 2019.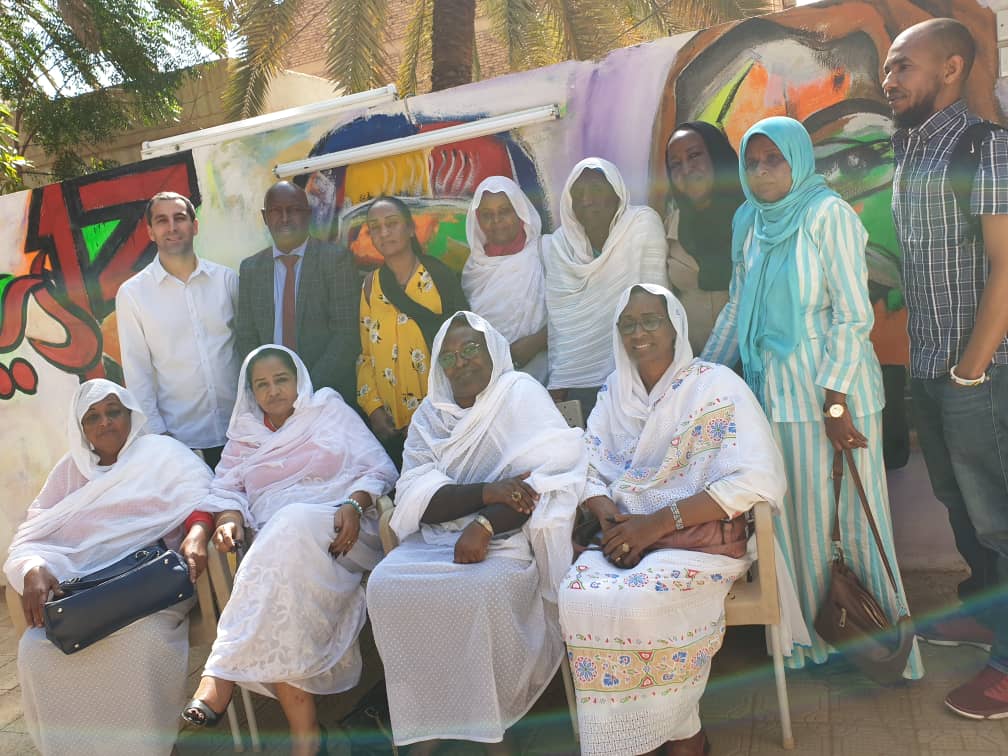 From DefendDefenders meeting with Sudanese women human rights lawyers during the mission to Khartoum, Sudan, from 11-16 October 2019.
From 14-17 October 2019, DefendDefenders conducted a security and protection training for Ethiopian WHRDs in Addis Ababa, Ethiopia. Additionally, we engaged with several human rights organisations, including Consortium of Ethiopia Human Rights Organizations (CERO), Human Rights Council Ethiopia (HRCO), Yellow Movement (YM), and Mizan Young Lawyers Center (MYLC), to assess the implementation of their security plans;  

DefendDefenders conducted a mission to Dar es Salaam, Tanzania, from 7-11 October 2019, to follow up on security recommendations developed for and with Tanzanian HRDs earlier this year. A significant number of HRDs and human rights organisations were implementing the recommendations, but faced challenges due to shrinking civic space, in addition to many being excluded from the Universal Periodic Review (UPR) process; 

DefendDefenders conducted a two-week mission to Cameroon, on behalf of AfricanDefenders, carrying out seven digital security organisational assessments, followed by a francophone/anglophone Training of Trainers (ToT) on digital security; 


Safe Sisters

 

alumni, based in Kampala, Uganda, were brought together to review and adapt the digital security curriculum developed for women to counter online gender-based violence (GBV);  

DefendDefenders launched a 

Digital Security Trainers' Assistant

, a guidance and suggestion guide for new and experienced trainers, to be used in DefendDefenders' Safe Sisters program. Translation into French is ongoing; and 

DefendDefenders carried out the following digital security trainings: a ToT for South Sudanese HRDs; a follow-up support visit across East Africa for two separate projects; and a training for one Ugandan human rights organisation; as well as a digital security organisational audit in Uganda, and participated in consultative launch of Digital Human Rights Lab in Uganda.
Updates from AfricanDefenders:  
AfricanDefenders participated in the African Union Fourth Judicial Dialogue on 30 October and 1 November 2019 in Kampala, Uganda. The event, which was themed "Tackling Contemporary Human Rights: The Role of the Judiciary in Africa," brought together high-level representatives of the judiciary in Africa; 
AfricanDefenders attended the NGO Forum and ACHPR65, enabling the participation of six HRDs from Cameroon, Egypt, Tunisia, and Algeria. AfricanDefenders' engagement included the organisation of a panel during the NGO Forum on the situation of HRDs in exile, and a side event during ACHPR65 on the human rights situation in Cameroon;
Together with more than 70 civil society organisations, AfricanDefenders issued a 

letter

 to the ACHPR regarding the human rights situation in Cameroon; and 
AfricanDefenders and DefendDefenders participated in the annual European Union Temporary Relocation Platform meeting to help define the future of the platform and collaboration with members. 
Updates from the East and Horn of Africa sub-region:
Burundi:  
The UN Ambassador to Burundi, Michel Kafando, announced this resignation from the post he has held for two years, amid concerns over the impartiality of elections set for 2020.
On 24 October 2019, Reporters Without Borders called for the 

release of four journalists and their driver

, who were arrested while covering a deadly clash between Burundi security forces and rebels from Democratic Republic of Congo (DRC). The journalists, who work for Iwacu were arrested in north-western Burundi. 
On 28 October 2019, the UN Refugee Agency 

repeated its call

 

to ensure that refugee returns from Tanzania to Burundi remain voluntary and not under pressure, following a bilateral agreement between the two governments in August this year to increase return rates.  

Djibouti:  
UN Deputy Humanitarian Chief called for

 

support to Djibouti

 as it strives to address the effects of climate change.  

Ethiopia:  
Ethiopian Prime Minister Abiy Ahmed won the 

Nobel Peace Prize

 for his efforts to achieve peace and international cooperation, and in particular for his decisive initiative to resolve the border conflict with neighbouring Eritrea. 
The ethnic conflict continues in Ethiopia, and 

67 people were reported killed

 in two days of protests this week in the Oromia region. The ACHPR also raised concern over the 

escalating ethnic violence

 in the country. 
Eritrea 
Eritrean athletics are using 

sports to raise awareness 

about the human rights violations in the country. 
The German Foreign Ministry has defended the importance of 

press freedom

 after Berlin's ambassador to Eritrea was summoned over DW's (Germany's state-owned international broadcaster) media coverage of the country. Eritrea says it is being misrepresented.

Kenya: 
The 

Sengwer community demanded recognition to their ancestral land

.

 

The community says it faces threats of eviction as Kenya's government takes over conservation of the country's forests and water supplies. 
Kenya's Defenders Coalition has 

raised concern

 over increased harassment and escalating impunity of violation against HRDs. On 7 October 2019, 13 HRDs were arrested in Mombasa for protesting the monopoly of Standard Gauge Railway (SGR) in transportation of goods and were accused of causing disturbance and incitement to violence. On 9 October 2019, four HRDs were arrested following their participation in a peaceful protest in Nairobi to condemn escalating youth unemployment in the country.  
Rwanda 
On 15 October 2019,

 

Rwanda deported an evangelical Pastor

 

accusing him of hate speech and violations following his criticism of the Rwandan government's decision to allow access to abortion and birth control, and for teaching evolution. The Pastor, Rev. Greff Schoff, was arrested in Kigali, and later deported together with his family.   

Somalia (and Somaliland) 
Somalia and the African Union Mission in Somalia (AMISOM) have called on national security forces to strive to 

protect children in combat zones

 as they fight Al-Shabaab militants. This month, Somalia renewed its commitment to end the recruitment and use of 

child soldiers

 by signing a roadmap detailing measures and practical actions to prevent violations against children, release children associated with armed forces, and reintegrate them into communities. 
On 18 October 2019, the Somali government 

unveiled historic monuments that were damaged and destroyed during years of civil war

 

as part of efforts to revive the country's cultural heritage. 
On 31 October 2019, the UN Secretary-General's Special Representative for Children and Armed Conflict, Virginia Gamba, commended African Mission to Somalia (AMISOM) for child protection efforts for

 

children in conflict. 

Sudan 

South Sudan 

Uganda 
Attacks on the LGBT+ community in Uganda has intensified recently. On 5 October 2019, 

Brian Wasswa

,

 a paralegal and LGBT+ community member, was murdered in his home in Uganda. On 24 October 2019, 16 Ugandan 

LGBT+ activists

 

were subjected to forced anal examinations after being arbitrarily arrested. Several human rights organisations 

condemn the murder

, and the general attack on the community, urging the government of Uganda to take all necessary steps to ensure the safety of LGBT+ persons in the country.  On 12 October, government spokesperson Ofwono Opondo 

tweeted

 that the government did not intend to introduce any new law with regards to regulation of LGBT+ activities in Uganda.