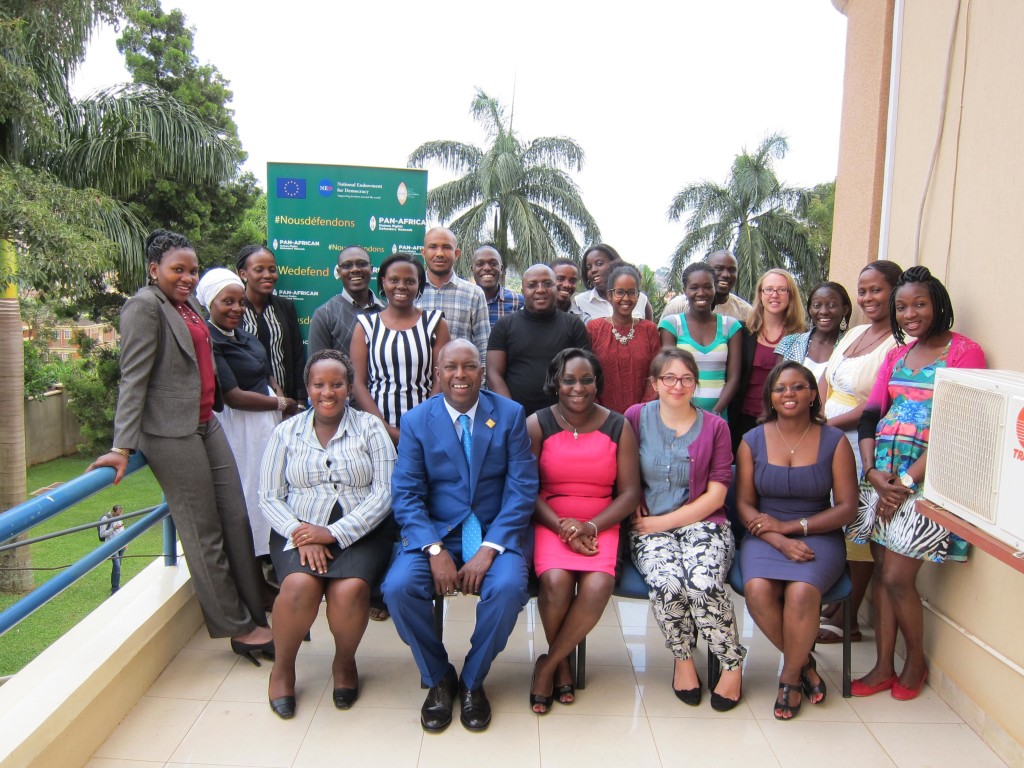 The East and Horn of Africa Human Rights Defenders Project is excited to add three new members to the team:
Jennifer Aciko joins the Pan-African Human Rights Defenders Network Program as a Fellow. Her areas of experience are in grants administration and management and organizational development. Previously she worked with Ministry of East African Community (MEACA) Technical Support Unit (TSU) as a Program Assistant. She has also worked with the Regional Center for Quality Health Care at Makerere University School of Public Health as a Grants Officer/ Administrator.
Laura Anderson has joined EHAHRDP as an ICT intern to support with the organization's database. Laura previously worked with the British Red Cross in London as part of the Performance & Accountability Department in their International Division, which included delivering training to staff on a Programme & Information Management System. Prior to that she has also worked for a mental health charity in London, and completed an internship with Front Line Defenders in Dublin. Laura volunteered at the Dublin Platform for Human Rights Defenders in 2005, 2007 & 2011. She has a degree in International Politics & Sociology from Manchester Metropolitan University.
Kanshemererewe Phiona joins EHAHRDP as an intern in the ICT department. She holds a degree in Information Technology from Makerere University. Previously Phiona worked with Uganda Bureau of Statistics as IT Support Officer. Later in 2014 she joined the Ministry of Internal Affairs National ID project as the District Information Technology Officer Wakiso with different responsibilities such as setting up Local Area Network at the district, troubleshooting hardware and software problems, ensuring technical documentation including all project programmes database on the intranet, training staff and keeping the hardware and software inventory up-to-date.