We have lost a figure-father, mentor, a dear friend, and an admired advocate who consistently shed light on human wrongs in the Horn of Africa and sided with those whose rights were violated. Dr. Martin Hill passed away on Friday 9 January 2015.
Dr. Hill worked at the Amnesty Secretariat office in London, as a researcher and a campaigner on the Horn of Africa in the human rights field for over 32 years.
I first met Dr. Hill in 1989 when he led the first Amnesty International delegation to Somalia during the period of military dictatorship. At sub-regional level where many human rights violations and suffering for the past three decades and lack of attention globally, Dr. Hill brought human rights issues and concerns in the limelight and earned the admiration and love of many people particularly Ethiopians, Eritreans and Somalis.
Dr. Hill was a friend to me and to my late uncle, Dr. Ismail Jumale Ossoble, (the only human rights lawyer who consistently defended prisoners of conscience in the dreaded national security court). Dr. Ossoble was a prisoner of conscience himself and was Amnesty International's principle research contact in Somalia during the 80s and 90s.
buy avana online royalcitydrugs.com/avana.html no prescription

We subsequently established Dr. Ismail Jumale Human Rights Centre in 1996 and I co-directed the centre for 6 years starting in 1996 before I went into exile. During this period, I was the principle Somali contact for Amnesty International and I worked very closely with Dr. Hill.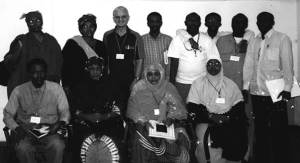 Dr. Hill worked with us on the protection and promotion of human rights for Somalis including a sign up campaign during the 50th UDHR anniversary celebrations where Dr. Ismail Jumale Centre was able to garner over 1.5 million signatures including first signature by the founding first President, the late Aden Abdulle Osman at his farm in Shalambood District of lower Shabale region, former Prime Ministers, faction leaders, and civil society groups among others.
I particularly remember the first human rights defenders training for Somalis that Dr. Hill organized in 1997 in Kenya and I was part of that training. He was instrumental in organizing sub-regional networks consultation meetings to the run up of the All Africa Human Rights Defenders Conference I 1998 and subsequently the global human rights summit in Paris in December 1998.
He also supported our research initiative during our initial mission, Africa Human Rights Defenders Project in the East and Horn of Africa while I was at York University. Dr. Hill was present as founding member of East and Horn of Africa Human Rights Defenders Network in 2005 in Entebbe, Uganda.
buy advair online blackmenheal.org/wp-content/languages/new/advair.html no prescription

Dr. Hill will be remembered for his ardent support to human rights in the Horn of Africa. He inspired and mentored so many human rights activists who are now working with prominent human rights organizations around the world.
buy zoloft online blackmenheal.org/wp-content/languages/new/noprescription/zoloft-no-prescription.html no prescription

He contributed to the fight against human rights violations and ending the culture of impunity in the sub-region.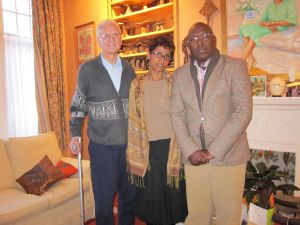 Our thoughts, and those of the wider human rights community, are with his family and many friends around the world. The East and Horn of Africa Human Rights Defenders Project staff, East and Horn of Africa Human Rights Defenders Network and the Pan Africa Human Rights Defenders Network, extend our sincerest condolences to his wife, Dawn Hill and children.