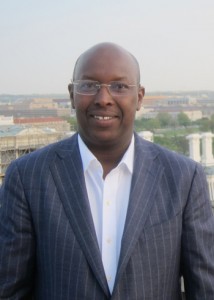 [button color="teal" link=https://www.ishr.ch/donate]Donate Now[/button]
Across the world, human rights defenders operate in some of the world's most challenging and hostile environments, and routinely place themselves in profound danger in order to advance the rights of others.
In 2014, 'speaking truth to power' has never carried a higher price. In this region, a number of journalists and bloggers in Ethiopia recently caught the world's attention when they were rounded up and jailed for exercising their right to freedom of expression. In Sudan, South Sudan, and Somalia, human rights defenders work in the midst of ongoing and violent armed conflicts, often challenging the status quo in deadly environments in the pursuit of truth, justice and accountability.
At EHAHRDP, we work to support these human rights defenders in their vital work. But we need your support.
Here's how you can help:
Throughout May 2014, the East and Horn of Africa Human Rights Defenders Project (EHAHRDP) and the International Service for Human Rights (ISHR) are coming together to launch a joint fundraising appeal. Your financial support, however large or small, will help our organisations to continue working together to foster a safer environment for human rights defenders.
ISHR has been an invaluable partner to EHAHRDP over the course of many years. Many of EHAHRDP's staff, including myself, have benefited from ISHR's pioneering training programme on human rights advocacy. Together, we work together at the African Commission on Human and Peoples' Rights and at the UN Human Rights Council, supporting human rights defenders from across Africa and the world to influence decision makers, and to advocate directly for change.
Your contribution will be used to directly strengthen our work.
[button color="teal" link="https://www.ishr.ch/donate"]Donate Now[/button]

Hassan Shire
Executive Director
East and Horn of Africa Human Rights Defenders Project