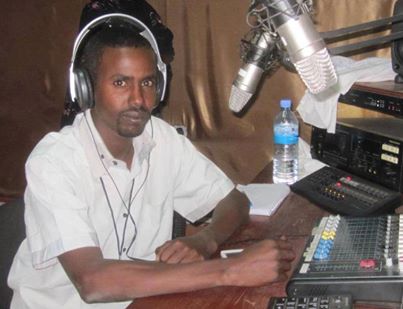 The East and Horn of Africa Human Rights Defenders Project condemns the murder of Somali journalist Mr. Libaan Abdullahi Farah, also known as Libaan Qaran and extends its condolences to the aggrieved family and friends. EHAHRDP calls on the Federal Government of Somalia and the Puntland authorities to immediately investigate the murder and hold the perpetrators to account in line with international human rights standards.
On Sunday 7th July 2013 at around 7.00 pm Mr. Farah was gunned down by two unknown assailants in Gassor neighbourhood, in northern Galkayo in the Puntland region of Somalia on his way home from work. He was rushed to the Medecins Sans Frontieres hospital in Galkayo South but was pronounced dead on arrival. His death comes amidst the preparation of local government elections that are scheduled to take place on 15th July 2013 in the regions under the administration of the Puntland authorities.
Mr. Farah worked for several media houses in Somalia, including Somali Broadcasting Corporation (SBC), Radio Daljir, Codka Nabada (Voice of Peace Radio), Royal Television and was currently the representative of London–based Kalsan Television. He is the fifth journalist to be killed in Somalia this year. On Sunday 21st April 2013, Mohamed Ibrahim Ragel was shot dead by unknown assailants outside his home in Dharkenley district, Mogadishu. Abdihared Osman Adan was killed on 18th January, Mohamed Ali Nuhurkey on 18th March and Rahmo Abdulkadir gunned down on 25th March.
"We are deeply saddened by the murder of yet another journalist in Somalia", said Mr. Hassan Shire Sheikh, EHAHRDP Executive Director. "The continued killings of journalists in Somalia illustrate a dangerous and unacceptable trend."
EHAHRDP calls for a thorough and prompt investigation into Mr. Farah's death and urges the Federal Government of Somalia and the Puntland authorities to:
Strengthen their measures to protect journalists and end impunity for the killing of journalists;
Respect freedom of expression as a fundamental human right as recognized at the national, regional and international level. The authorities must desist from closure of media houses and censorship of the press.
For more information, please contact:
Hassan Shire Sheikh, Executive Director, East and Horn of Africa Human Rights Defenders Project: +256 772 753753 or [email protected]
Rachel Nicholson, Advocacy Officer, East and Horn of Africa Human Rights Defenders Project: +256 778 921 274 or [email protected]