Dear friends and colleagues,
Internet shutdowns are becoming increasingly wide-spread tools of oppression in the East and Horn of Africa. Cutting access to the internet violates a multitude of human rights, including rights to freedom of expression, access to information, association, peaceful assembly, political participation, health, and education. Internet shutdowns impede development and can have costly economic impacts. In addition to inherently restricting rights, internet shutdowns more often than not serve to hide human rights violations.
Recently, Ethiopia, Tanzania, and Uganda have experienced such shutdowns, allegedly because of concerns regarding national security and public order. While these are legitimate concerns, I implore governments to remember that resulting human rights restrictions must remain exceptional, be grounded in law, and be strictly necessary and proportional to achieve a legitimate aim.
Thanks to our tireless team we continue to provide emergency support to HRDs at risk in the East and Horn of Africa. Additionally, we contributed to research on the internet shutdown.
Yours in solidarity,
Hassan Shire
Executive Director, DefendDefenders
Human Rights Defender of the Month: Chantal Mutamuriza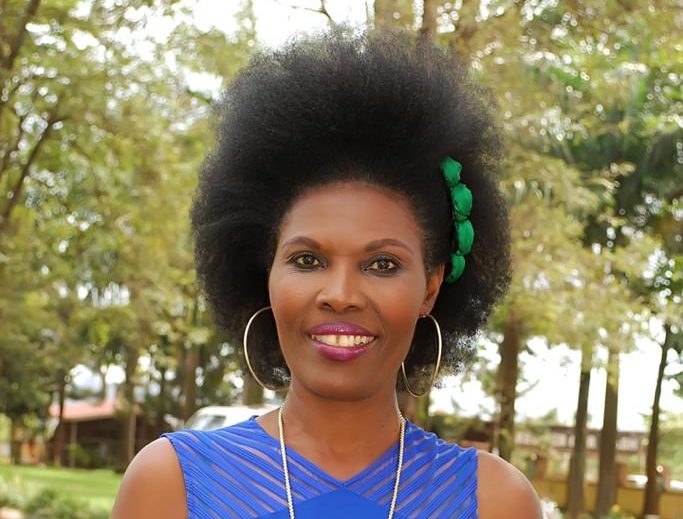 Chantal Mutamuriza does not wait for problems to be solved. When the Burundian woman human rights defender (WHRD) encounters a problem, she will seek a solution there and then. When hundreds of thousands Burundians had to flee from political unrest in 2015, many of them were stranded in refugee camps with little economic opportunity or access to education. In her problem-solving spirit, Chantal felt compelled to act: she quit her job to put her skills and network to use and founded the NGO Light For All.
She had previously gained experiences with high-level human rights mechanisms in Burundi, the Gambia, Geneva, and Mali, but always felt that the mainstream human rights mandate is missing something. "Humanitarian NGOs' interventions are focused on emergencies. It creates a system where refugees have to keep begging. They don't die, but they also can't move on. And without economic autonomy, it is impossible for them to defend their rights," says Chantal. So, she founded Light For All to tackle the issue of economic resilience and livelihoods amongst Burundian refugee women and youth in Uganda.
Updates from DefendDefenders:
At Rwanda's third Universal Periodic Review (UPR) at the UN Human Rights Council on 25 January, DefendDefenders and CIVICUS emphasizedthis opportunity to shed light into civic space restrictions, in line with our joint report.
The 46thsession of the Human Rights Council is coming up on 22 February to 23 March 2021 in Geneva. HRC46 is likely to take place in a hybrid format, with many video interventions. Ahead of, and during the session, DefendDefenders will focus on South Sudan, as well as highlight the situation in Ethiopia, and Tanzania.
Together with the Open Observatory of Network Interference, the Center for Applied Internet Data Analysis, and Defenders Protection Initiative, DefendersTech contributed to a report on Uganda's internet shutdown in January 2021.
Our protection team received 45 requests for support of which 22 were approved (benefitting 45 HRDs), 11 were rejected, five were referred, and seven remain pending.
 
Human rights updates from the East and Horn of Africa sub-region:
The release of 28 prisoners of conscience in December 2020, has given advocates hope that journalists like Amanuel Asrat may be released, even after detention of almost 20 years.
On 1 January, the Ethiopian Human Rights Commission (EHRC) reported that crimes against humanity were committed during the security crisis following Hachalu Hundessa's death of musician Hachalu Hundessa. 76 died at the hands of Ethiopia's security forces.
After 12 days of police detention without charge, camera man Kumerra Gemechu was released on 5 January.
On 20 January, four Somaliland journalists were released after five days of detention. Somaliland Journalists Association, which played a key role in their release, welcomes their freedom.
South Sudan's National Security Service is using abusive surveillance to terrorise journalists, activists, and critics, leading to a climate of intense fear and self-censorship, Amnesty International said in a new report.
After one year in detention without trial, prominent human rights lawyer, Tito Magoti, and another person charged with "economic crimes," were released on 5 January. A local court fined the two 17.3 million Tanzanian shillings fine, forcing them to "buy their freedom," according to critics.