Dear friends and colleagues,
This month, the East and Horn of Africa sub-region tragically lost some of their finest human rights defenders (HRDs). The killing of Almaas Elman, the outstanding Somali-Canadian activist, in Mogadishu on 20 November, shock us all. It was a brutal reminder of the dangers linked to protecting and promoting human rights in Somalia. Elman was a dear friend, of both DefendDefenders and I. Just a few hours earlier, Med Kaggwa, the Chairperson of the Uganda Human Rights Commission and the former Commissioner of African Commission on Human and Peoples' Rights (ACHPR), passed away. Like Elman, Kaggwa was a dear friend. The work of Elman and Kaggwa shall not be in vain.
On 2 November 2019, we joined the world in marking the International Day to End Impunity for Crimes Against Journalists, and to call on governments to ensure justice for journalists and media workers. Journalists remain extremely vulnerable to risk in our sub-region – illustrated by the case of Erick Kabendera, a Tanzanian journalist whose case was postponed for the eighth time this month.
This month, we further raised concern over the disappointing voting record of Somalia at the UN Human Rights Council (HRC). In 2019, Somalia aligned its vote with some of the world's worst human rights abusers. As we prepare for the upcoming HRC sessions in 2020, we hope that Somalia's delegation to the HRC will treat human rights considerations as paramount when voting on amendments and resolutions, rather than privileging political consideration.
On a positive note, DefendDefenders will end our year by organising our flagship-event, Claiming Spaces: Tactical Tools for Human Rights Defenders, and celebrate the Human Rights Day, in Ethiopia, where we are honoured to invite around 60 HRDs, and representatives from civil society, diplomatic missions, and state institutions. However, I wish to raise concerns with the spats of ethnic violence occurring around the country, where at least 89 people have been killed. I appeal to all Ethiopians to stop this unnecessary violence.
Lastly, it is with great honour that I received an award from Réseau des Défenseurs des Droits Humains en Afrique Centrale (REDHAC) in Cameron, in celebration of their tenth anniversary. I wish to extend my heartfelt congratulations to REDHAC for their outstanding work over the past 10 years.
Yours in Solidarity
Hassan Shire
Executive Director, DefendDefenders
Human Rights Defender of the Month (November 2019): Brenda Kugonza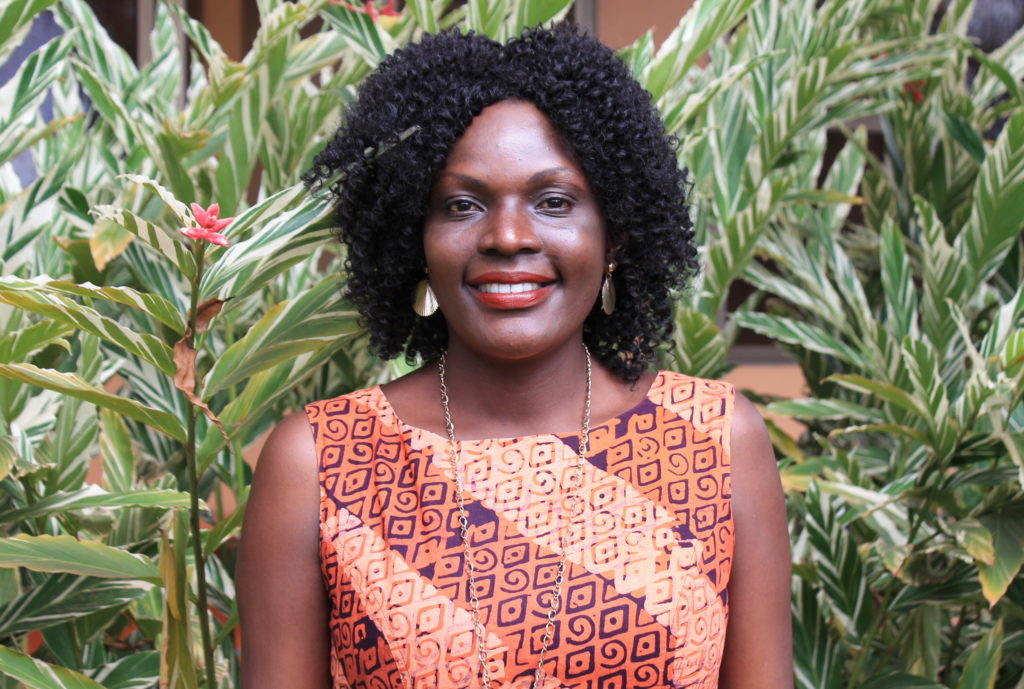 Brenda Kugonza has fought for women's rights in Uganda for more than 13 years, and is currently the Executive Director of Women Human Rights Defenders Network-Uganda (WHRDN-U). As one of the network's founding members, her goal is to raise awareness and knowledge about women's struggles, especially sexual and gender-based violence (SGBV)."As a defender, you lose friends and family members – they don't want to be associated with someone who brings them shame. We are viewed as women with bad manners and I struggle daily with discrimination," she affirms.   
WHRDN-U was born from a call by women human rights defenders (WHRDs) who felt they needed their own network to articulate their needs and protection strategies. In coming together, they "created a sense of sisterhood," Kugonza stress. WHRDN-U is key in "promoting a holistic feminist protection approach for at-risk WHRDs. The network has given us hope," she continues. Due to lack of financial resources, however, she is at times forced to use her own money to ensure the women are protected. 
That DefendDefenders now has their Stand Up! Security Manual available in four Ugandan local languages? Check out the Stand-Up! in Acholi, Ateso, Luganda, and Runyakitara here.
Call for proposals: The African Internet Rights Alliance (AIRA) call for consultancy proposals to support their operation, strategic planning, and communications capacity building.
Call for interest: A call has been issued for the 2020 edition of the International Human Rights Training Program. The call is open to human rights educators, civil society organisations (CSOs), regional or national institutions, and government agencies.
Updates from DefendDefenders:
DefendDefenders held their annual staff retreat from 20-23 November 2019 in Entebbe, Uganda, where staff reviewed the past year, and identified plans for 2020;
DefendDefenders took part in the fourth annual African Judiciary Dialogue with the African Court on Human and Peoples' Rights. The event, held in Kampala, Uganda, from 30 October to 1 November, brought together the judiciary from African Union (AU) member states;
DefendDefenders participated in the WanaData training on 13 November 2019, in conjunction with Pollicy and Code4Africa, to train women journalists and reporters in data and advocacy tools like Kobo Toolbox;
DefendDefenders participated in the Open Technology Fund Summit in Taiwan from 4-5 November 2019;
On 7 November 2019, DefendDefenders attended a workshop organised by Martin Roth Initiative (MRI) in Berlin, Germany, to discuss best practices in HRD temporary relocation;
DefendDefenders carried out a number of protection measures for HRDs, both organisations and individuals, including support to the family of a Burundian HRD in the process of applying for refugee status; a mission to Makerere University to assess the situation of a female student activist who was allegedly assaulted during a peaceful protest staged by female student activists; set out security planning for the organisation Joy for Children; gave technical support to International Refugee Rights Initiatives (IRRI), including fa general organisational risk assessment, specifically office security; and
In November 2019, DefendDefenders received 29 protection grant requests. Three were approved, two rejected, 17 referred to partner organisations, and seven are pending.
Updates from AfricanDefenders: 
AfricanDefenders welcomed Ubuntu Hub Cities coordinators from across Africa to a work to strengthen the local implementation of the initiative;
AfricanDefenders launched the JOBURG +20 report from the AfricanDefenders Convention, held in Zanzibar, Tanzania, which includes the reviewed Kampala Plan of Action (KAPA+10); and
AfricanDefenders attended the 10 year anniversary of REDHAC, where we presented their Executive Director, Maximilienne Ngo Mbe, with a resilience award. Hassan Shire, AfricanDefenders Chairperson, also received an award from REDHAC in recognition of his leadership.
Updates from the East and Horn of Africa sub-region:  
Burundi
The Burundian opposition politician, Marie Claire Niyongere, was allegedly sexually assaulted, and then killed. Niyongere was the deputy leader of the women's wing of the main opposition Congress for Freedom (CNL) party in Kiganda commune.

Eritrea

Ethiopia

Kenya

Rwanda
President Kagame, the East Africa Community (EAC) Chair, has cancelled the EAC Heads of State Summit slated for end of November 2019. The EAC has denied the recent reports that the scheduled meeting was postponed due to tension in the country.

South Sudan:

Somalia and Somaliland

Sudan

Tanzania

Uganda