Foni Joyce has engaged in humanitarian work since the age of 20, when she joined a refugee student organisation to amplify the voices of refugees. Originally from South Sudan, Foni grew up as a refugee in Nairobi, Kenya, but she makes it clear that 'refugee' is merely a legal definition: "I firstly define myself as a human being who has been uprooted." Labelling and numbering creates fear and leads to a loss of interaction, Foni says: "Numbers are useful to show the intensity and impact of a conflict, but when we talk about 70 million refugees, most people think about 70 million people taking up resources or opportunities. We forget that behind every number is a human being. A mother, a father, a brother or sister, whose voice needs to be heard regardless of their status."
Rather than labelling herself a 'refugee', Foni decided to define herself through her skills and achievements. And her achievements are quite impressive: from starting local advocacy work in Nairobi, she has ventured to global advocacy, for example at the United Nations High Commissioner for Refugees (UNHCR) in Geneva. From 2017 to 2020 Foni co-chaired the UNHCR Global Youth Advisory Council, working towards representation, meaningful participation, and leadership of young people in developing solutions for the plight of refugees.
"As a young person, and on top of that as a woman, it can be difficult to participate in projects in a meaningful way, because older generations often don't take you as seriously. Young people are often used as tokens, but that doesn't necessarily mean we had an influence. Just because young people were present, doesn't mean we were listened to," Foni shares. Lack of meaningful inclusion and participation is generally an issue for refugees, in her experience. During the COVID-19 pandemic, she saw how rapidly local refugee-led organisations responded to changing environments and needs, while many international organisations needed more time to adapt their service delivery to the community. "Giving people the power and dignity to solve their own problems, would really be the best. It is much more sustainable if people really own their solutions, so moving forward post-COVID, we should develop this," Foni says, aimed at international actors.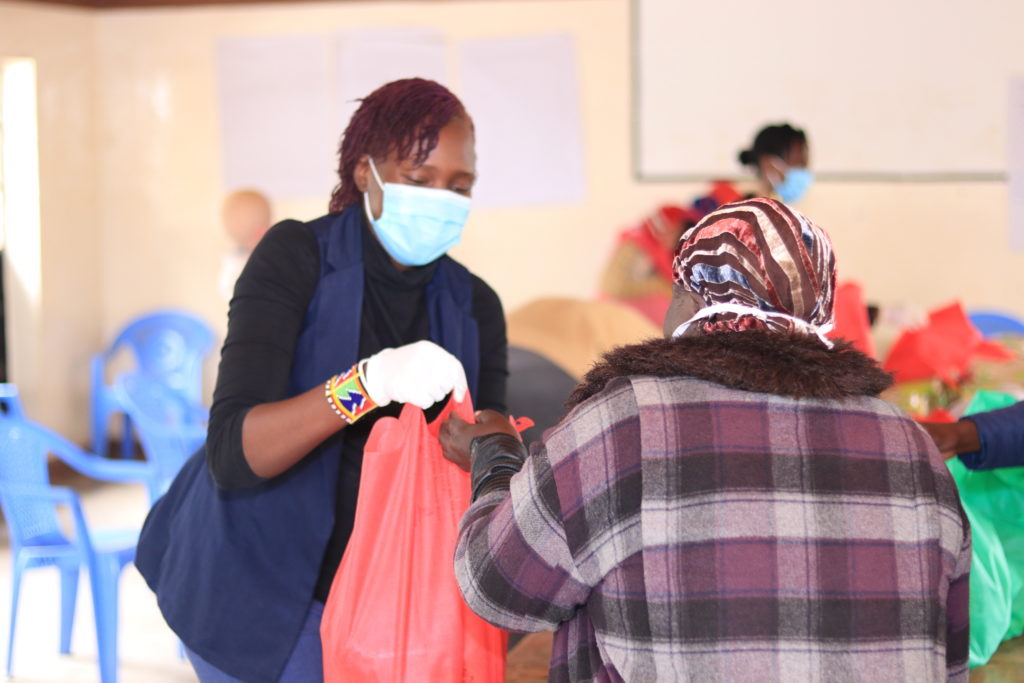 Knowing both the grassroots and the international level of humanitarian work, it is sometimes frustrating for Foni to see how slowly change is implemented, especially when she sees members of her community suffering. But it is also what motivates her to continue promoting human rights and holding those in power accountable. She wishes to contribute to a world of dignity, peace, and harmony – a world with respect for human rights – even if she may not benefit from it herself. "This ideal world keeps me going. Not for myself, because I know I cannot personally enjoy it, but really for the people who will be there after us."