Dear friends,
I hope you all had a great month of April.
At DefendDefenders, we concluded our multi-pronged engagement at the  52nd session of the UN Human Rights Council (HRC52), where we highlighted a number of concerning human rights situations for which we called the council's continued focus and scrutiny.   
We particularly welcomed the Council's decision to stand with South Sudan by renewing the mandate of the Commis­sion on Human Rights in South Sudan (CHRSS). As we had appealed to the Council ahead of the session, the CHRSS represents the only assurance that human rights violations in the country will not go unnoticed or uninvestigated, as the country's human rights defenders push for accountability.
Our advocacy at the UN is coordinated and enabled by DefendDefenders' Geneva office. Opened five years ago, the office facilitates engagement with states and UN actors all year long (both during and in between HRC sessions). This  in turn strengthens DefendDefenders' standing and position as a leading African human rights defenders organisation. We commemorated the office's fifth (5) anniversary at the start of HRC52, with a commitment to friends and other colleague human rights organisations to continue availing it as a coordination center for advocacy.    
By far the biggest human rights crisis for April, however, is the situation in Sudan. By the end of this month, over 450 people were reported killed, over 4000 injured and over 21000 displaced since the fighting between the country's military leaders broke out on April 15, with the situation expected to get worse as the crisis prolongs into May. On 26 April, we  mobilised nearly 100 national, regional and international civil society actors to urge the Human Rights Council to convene a special (emergency) session to establish an investigative mechanism to investigate rights violations and preserve evidence to hold perpetrators accountable.    
We will keep monitoring the situation in Sudan as well as in other human rights crises on the continent as we seek to rally stakeholder attention to, and for resolution of these conflicts. As always, our priority is the safety and wellbeing of human rights defenders, who continue to dare to expose human rights excesses in these conflict situations, often, at great risk and cost to themselves.  
This month, we received a total of 82 requests for emergency protection support from HRDs at risk. 41 of these requests were approved (19 Male, 14 Female, 6 others/undisclosed, and 2 organizations). Three requests were referred to various partner organizations, 17 were rejected, and 21 requests are still pending verification.
I welcome you to read more on our work.
Hassan Shire,
Executive Director, DefendDefenders
Chairperson, AfricanDefenders.    
Human Rights Defender of the Month:
HIADER ABDALLA ABU GAID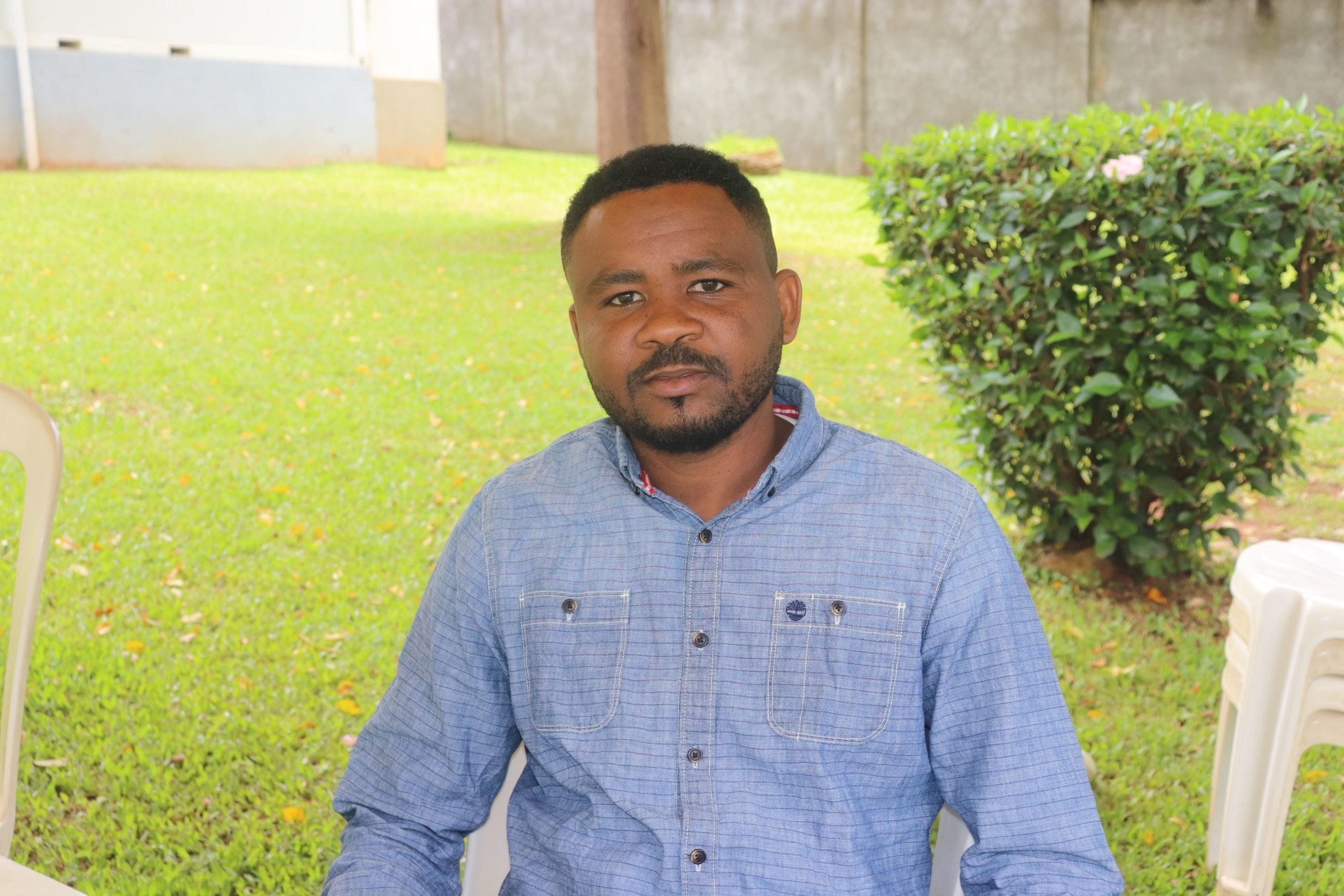 Hiader Abdalla Abu Gaid is one of the lucky survivors of Sudan's latest conflict.
He was born 36 years ago, in Almalha locality, North Darfur state, the third born in a family of 10. Then, Darfur was not the hot bed of war and conflict it has since become infamous for. Although the region, predominantly inhabited by Sudan's black population remained segregated by the predominantly Arab government in Khartoum, its people co-existed in thriving, predominantly subsistence communities. In Almalha, people reared camels and cattle, while others tended crops.
Opportunities and Recommended Readings:
Updates from DefendDefenders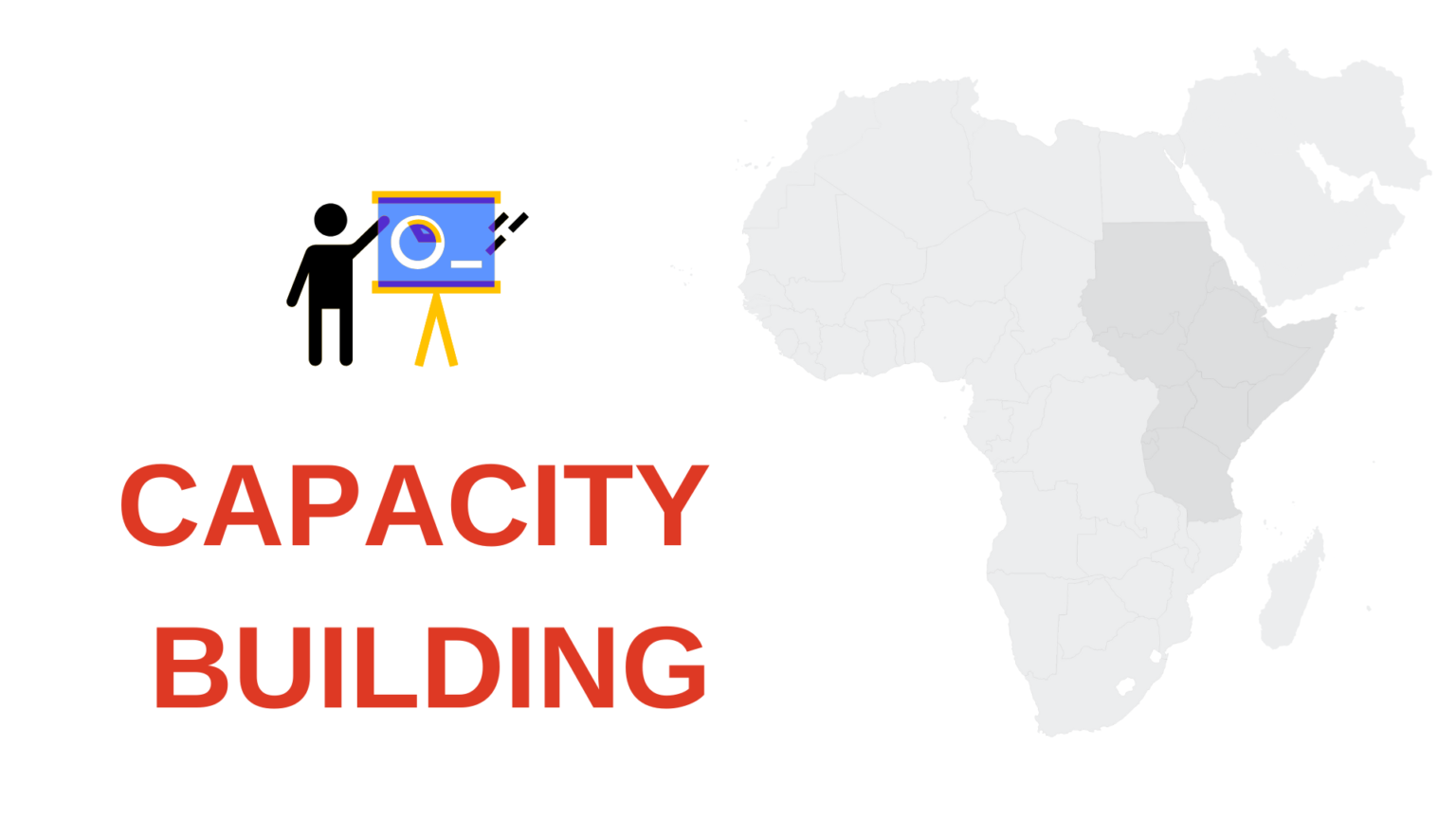 From 11-15 April, DefendDefenders conducted a safe sisters' training for women human rights defenders (WHRDs) in Kampala, benefitting a total of 14 WHRDs.
From 16-22 April, DefendDefenders conducted digital security audits for partners in Addis Ababa, Ethiopia.
From 17-18 April, DefendDefenders conducted a remote, device-security-assessment for grassroot human rights monitors, in Lamu, Kenya, benefitting two HRDs.   
 DefendDefenders trained 10 HRDs in wellbeing and psychological first aid, including trainings on stress, stress management, meditation, among others. Of the 10 participants, four were male and six were female.
On 19 April, DefendDefenders met the new leadership committee of the exiled HRDs working group, where we discussed the group's workplan and stakeholder-engagement plan.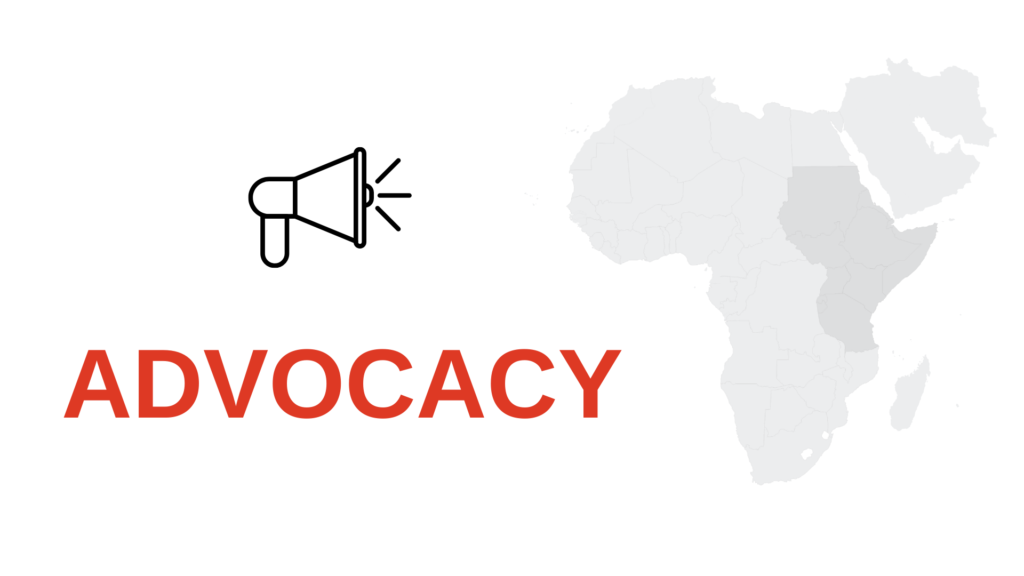 On 4 April 2023, we concluded the HRC52, the longest in the Council's history with 5 ½ weeks. Read Hassan Shire's usual "Reflections," as well as our press release on South Sudan, which highlights that as warning signs of renewed large-scale violence persist in the country, the UN stands steadfast in support of the South Sudanese people. Scrutiny through the Commission on Human Rights in South Sudan (CHRSS) remains vital.
Immediately after HRC52, we launched consultations for HRC53 (19 June-14 July 2023). We are coordinating a civil society letter on Eritrea, aiming to extend the mandate of the Special Rapporteur and to strengthen the annual resolution on the country.
We led a civil society call for a special session of the Council on the crisis in Sudan, with the aim of urgently establishing an investigative mechanism.  
Lastly, in a busy month for our advocacy and research, we provided assistance to Burundian HRDs who were in Geneva for the Universal Periodic Review (UPR) pre-sessions ahead of their country's UPR, on 4 May 2023.
BURUNDI
Human rights groups called for a fair trial for Burundi's former Prime Minister  Prime Minister Alain Guillaume Bunyoni, who was arrested and charged with insulting the President and "undermining internal security of the state." Bunyoni was Burundi's Prime Minister from June 2020 until September 2022, when he was dropped by President Evariste Ndayishimiye. He was among the most influential and powerful army generals in the ruling National Council for the Defense of Democracy – Forces for the Defense of Democracy party, and was in 2015, sanctioned by the US Department of State for allegedly committing human rights violations during the violent crackdown that followed the decision by then President Pierre Nkurunziza to seek a controversial third term.
A lifeless body of main opposition party National Congress for Freedom (CNL) activist, Gilbert Ndacayisaba was found by locals in Ngozi province (north). Witnesses claimed Ndacayisaba had been under pressure from ruling party's youth militia Imbonerakure to join their ranks. Routine cases of political violence remain rife in Burundi: On 18 April, security forces discovered three bodies reportedly tied together in Cibitoke province in the Northwestern part of the country, with locals suspecting the bodies might be those of anti-Kigali rebels from the National Liberation Forces.
ETHIOPIA
Plans to disband a regional paramilitary sparked deadly violence in Amhara region, with many in Amhara viewing the move as a threat to the region amid concerns that Prime Minister Abiy was allying with Oromo nationalists and strengthening ties with Tigray to isolate Amhara. Some of Ethiopia's special forces refused to comply with the order, instead allying with Amhara nationalist militia known as Fano and clashing with federal soldiers in number of zones. Demonstrators blocked roads, burned tyres and chanted slogans against Abiy and ruling Prosperity Party. Vowing to go ahead with the disbandment effort, the federal government deployed troops, imposed curfew, and cut off mobile internet services in parts of Amhara. Dozens were killed in unrest, including Girma Yeshitila, head of Prosperity Party's Amhara branch, who was assassinated together with his entourage in North Shewa Zone.
Journalist Genet Asmamaw was abducted by plain-clothed Ethiopian security operatives from her  Yeneta Media Office. Genet exposed her abductors with a recorded audio of the incident on her phone, calling her family as the operatives tried to break into her office, and stating that   "about five security men in civilian clothes are trying to take me away – they are insulting me. They are going to abduct me. Genet's arrest is widely associated with her interview of General Tefera Mamo, the former Commander of the Amhara Special Forces, which she shared on Yeneta's youtube channel.  
KENYA
President William Ruto urged Opposition leader Raila Odinga to call off protests and dialogue with government, easing a climate of tension that had clouded the country's capital Nairobi and other towns since the beginning of opposition-led protests on 20 March. The protests, challenging government to intervene and bring down the cost of living and allow an audit of the 2022 general elections in which Ruto triumphed over Odinga have reportedly claimed the lives of 50 people, led to the imprisonment of hundreds of protestors, in addition to significant looting and destruction of property in Kenya's major towns.  
SOMALIA
Somalia's Journalists' Association – Somali Journalists Syndicate decried the continued arrest, harassment, and intimidation of journalists with impunity. The journalists' body highlighted a number of incidents of journalists either assaulted, arrested or those who have had their equipment confiscated by a range of actors, and called upon the Somali government to "respect the right to freedom of expression and press freedom, investigate press freedom violators and bring them to the courts of the law and give journalists safe environs where they are able to report freely and safely without fear of reprisals." 
SOUTH SUDAN
The UN Human Rights Council voted to renew the mandate of the Commission on Human Rights in South Sudan (CHRSS) for an extra year, ensuring that the commission will continue its investigations, including identification of perpe­tra­tors, and technical advice for South Sudan's political transition process. The resolution follows an impassioned appeal by over 90 NGOs and civil society groups  ahead of HRC52 for the renewal of the CHRSS's mandate, arguing that the commission remains "the only mechanism tasked with collecting and preserving evidence of vio­la­tions of in­ter­­­na­tional law with a view to ensuring accountability in South Sudan."
In its latest report, the UN Commission on Human Rights in South Sudan argued that impunity was the biggest driver for continued human rights violations in the country, noting that widespread attacks against civilians and extrajudicial killings go unpunished, leaving no deterrence mechanism for the repeat of similar violations. As a response, the report notes a list of individuals and high-profile government functionaries implicated in several rights violations, and calls for their further investigation.
SUDAN
Over 180 people were reported killed just two days after fighting broke out between Sudan's two military camps – the Sudan Armed Forces and the Rapid Support Forces.  The two military camps, both members of Sudan's ruling Transitional Military Council, have long competed for Supremacy since joining forces to wrestle power from the civilian-led transitional government in a coup in October 2021. The African Union, European Union and the US all called for immediate ceasefire and the opening of humanitarian corridors to enable evacuation of civilians.
World Food Program(WFP) suspended its operations in Sudan after three of its staff were killed and two others injured on the second day of fighting between the country's military and its para-military partner, the Rapid Support Forces. WFP's Executive Director Cindy McCain noted that it was difficult for humanitarian agency's staff to continue to offer life-saving food aid to Sudanese affected by the conflict when the safety and security of its staff is not guaranteed, and after a U.N. Humanitarian Air Service (UNHAS) aircraft was "significantly damaged" at Sudan's Khartoum airport during an exchange of fire on Saturday. 
RWANDA
A new report by the United Nations High Commission for Refugees (UNHCR) showed a significant surge of refugees into Rwanda from the Eastern part of the Democratic Republic of Congo, which has been besieged by conflict. The report noted that since November 2022, approximately 5,995new asylum seekers had flocked into Rwanda, with many more expected to cross border as Eastern Congo remains restive.   
An Iraqi asylum seeker petitioned the European Court of Human Rights to stop the UK's efforts to transfer them and other asylum seekers to Rwanda, months after UK courts had okayed the policy. The challenge is the latest of several individual appeals by asylum seekers challenging the UK government's plan to send refugees and asylum seekers to Rwanda, which has been opposed by the UNHCR amidst concerns regarding Rwanda's human rights record.