Dear Friends,
Dear friends,

Greetings from DefendDefenders and AfricanDefenders. I hope you had a productive month of August. Our highlight was the launch of a new Ubuntu Hub City – Cape Verde's Praia, bringing it to now eight Ubuntu Hub Cities. Human rights defenders (HRDs) in Lusophone Africa can now confidently go about their work certain that they will #StaySafeButNot silent.
In the region, we continued to monitor the human rights situation in Kenya ahead of, during and after its general elections held on 9 August, with a view of ensuring that no human rights defenders are targeted as Kenyans make their voices heard at the polls.  We applaud our partners, Defenders Coalition- Kenya for being efficient and effective on-ground partners in this endeavour.
On the International scene, we continued to prepare for the 51st session of the UN Human Rights Council (HRC51), calling for the renewal of mandates of the Special Rapporteur and International Commission of Experts on Burundi and Ethiopia respectively. It is our hope that resolutions to that effect would maintain scrutiny on both countries to end rights violations and improve their respective human rights situations. We are also finalising a report analysing how African states vote at the HRC, which will include all votes that have taken place since the HRC's creation, in 2006.
Back home, we continued to train and undertake capacity building of HRDs within the region, including in Somaliland, DRC and Rwanda.
DefendDefenders also remains committed to protecting HRDs in Africa, and this month, we received a total of 39 requests for support. Out of these, 11 requests were approved. 12 requests were referred to various partner organisations, 7 requests were rejected, and 9 requests are pending verification. 
We pledge to continue advancing the cause of human rights and the safety of HRDs with in the region and beyond.
Hassan Shire,
Executive Director, DefendDefenders
Chairperson, African Defenders
Human Rights Defender of the Month:
Mohammed Adam Hassan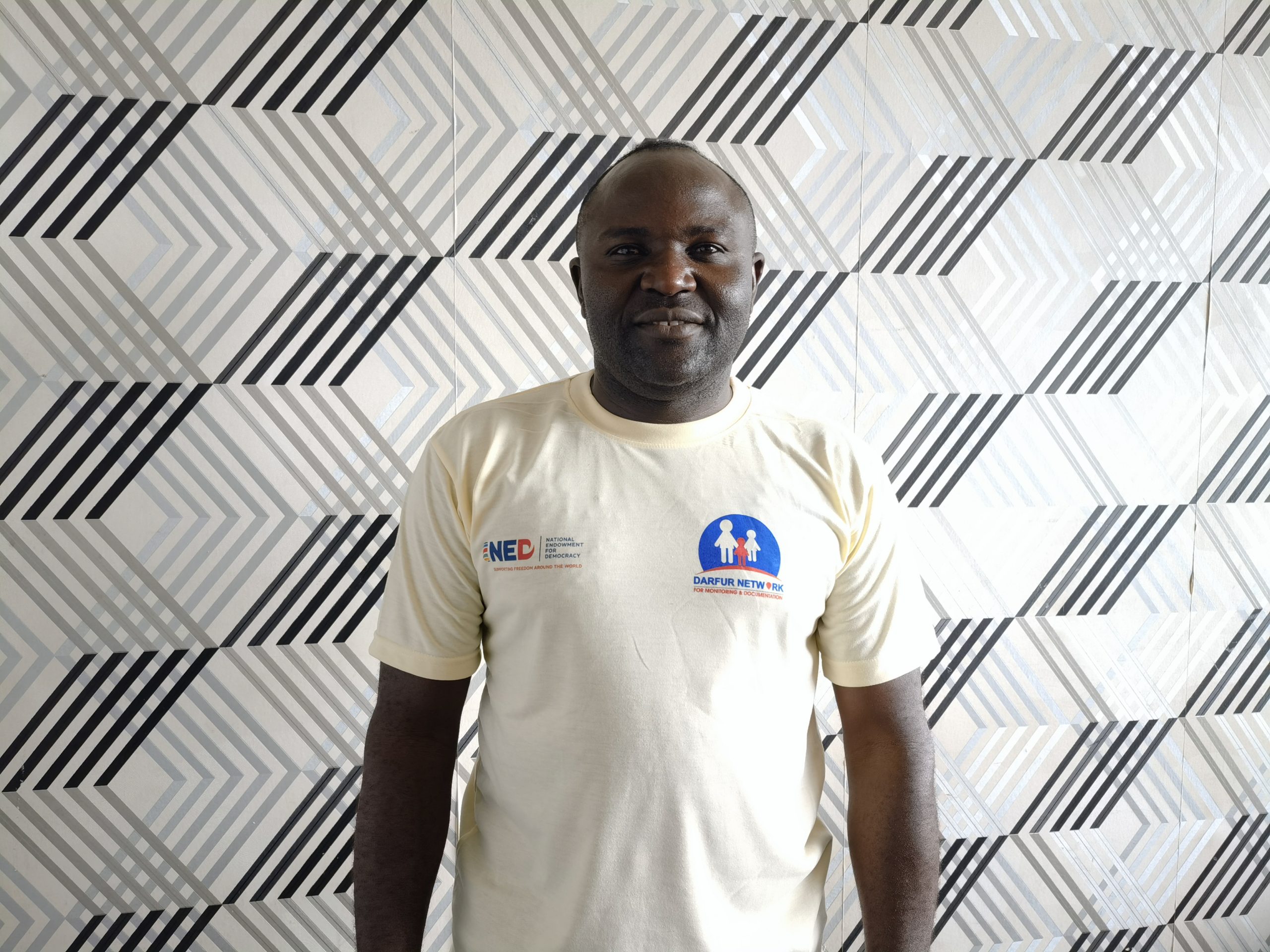 Mohammed Hassan has known mostly conflict, displacement, and war all his adult life. As part of Sudan's black population in the country's region of Darfur, they were for long the victims of oppression by Khartoum, then under now deposed dictator Omar Bashir.  Then, in 2003, when Mohammed was 19, Darfur's black population decided to fight back. 
Opportunities and Recommended Readings:
Updates from DefendDefenders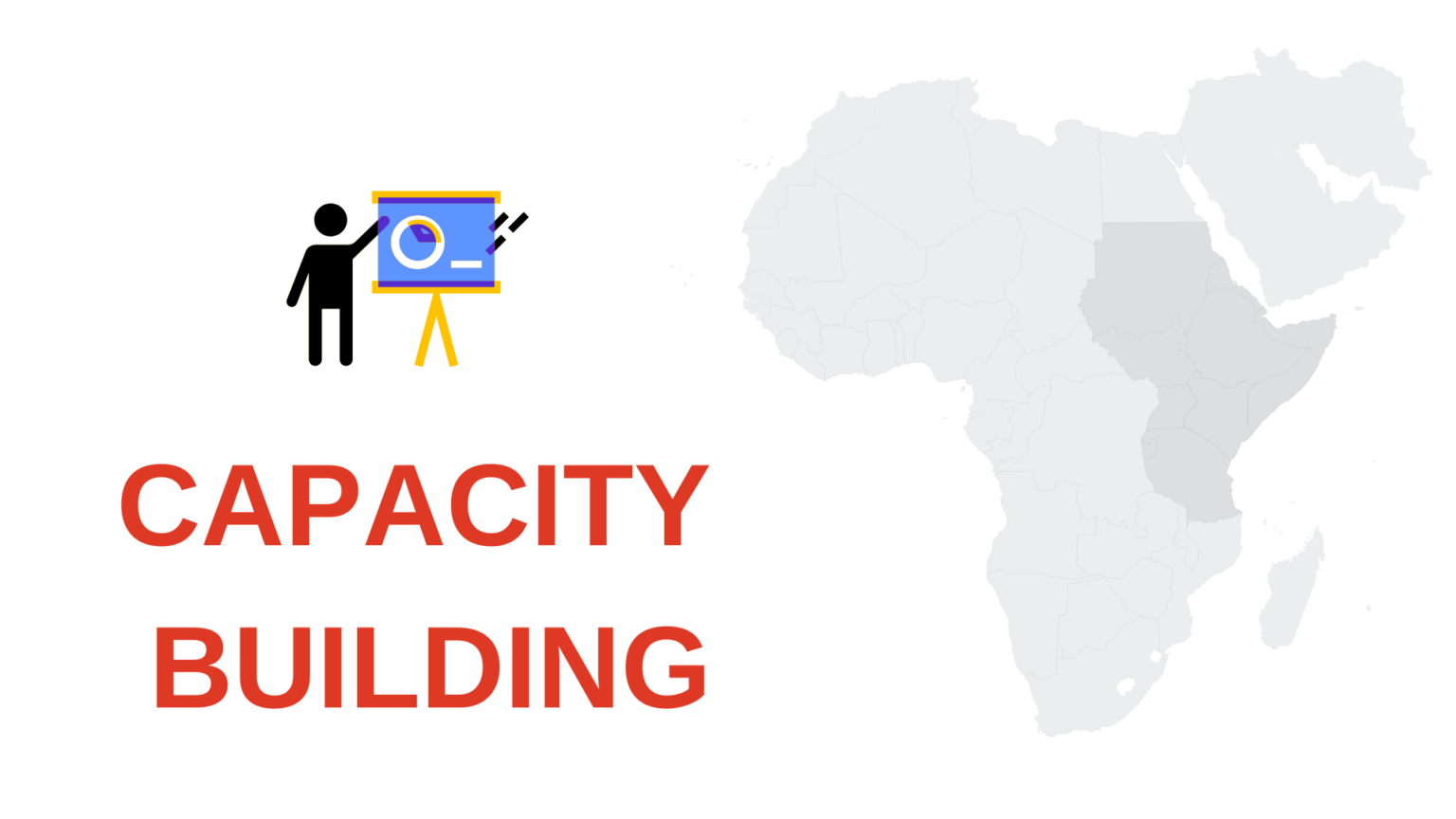 DefendDefenders carried out a digital security training for the Wakiso District human rights committee, benefiting a total of 41 participants (24 female, 17 male).
DefendDefenders also conducted digital security follow-up trainings of trainers in Rwanda and DRC, benefitting 11 and 17 participants respectively, (three females and eight males for Rwanda), and (six females and 11 males for DRC).
DefendDefenders conducted wellbeing sessions for Burundian HRDs exiled in Uganda and Rwanda in the Western Uganda district of Mbarara, benefitting 14 participants (seven male and seven female).
From 15- 17 August, DefendDefenders together with a Somali speaking Consultant conducted a follow-up with Somaliland young human rights defenders. 13 organisations were visited in total, benefitting 27 attendees, (20 women and seven men).
From 22 – 24 August 2022, DefendDefenders conducted a holistic risk management training for 10 HRDs from Pakwach and Buliisa distrits, benefitting six males and four females.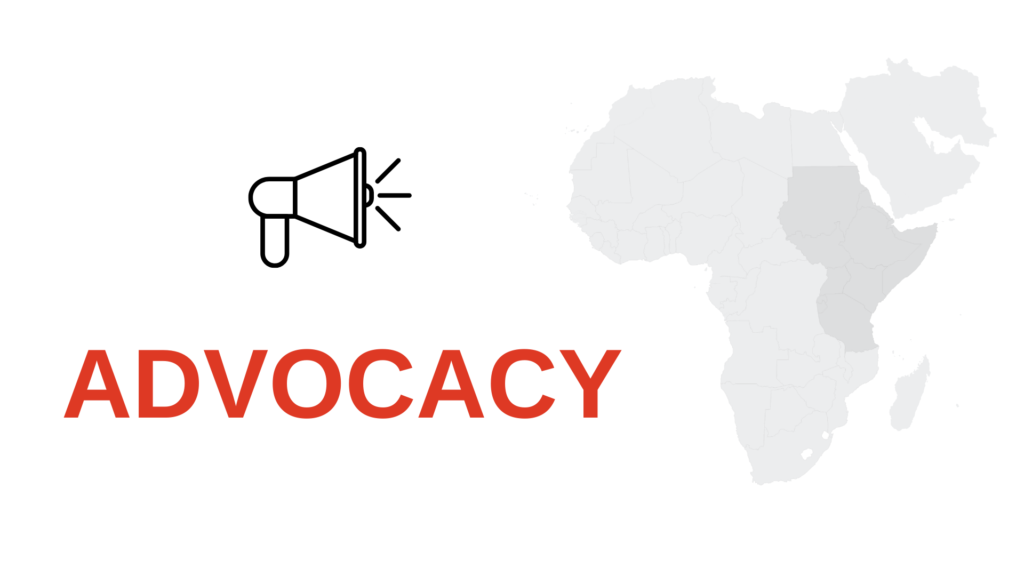 DefendDefenders and AfricanDefenders launched an online campaign #ArtistsAsHRDs, which shines a light on the crucial role that artistic HRDs play in promoting and protecting human rights. It features artistic HRDs from Uganda, South Sudan, and Zimbabwe
Burundi 
Rights monitor Human Rights Watch, rebuked comments by the Secretary General of Burundi's ruling party praising the country's deceased Lt. Gen. Adolphe Nshimirimina, who was accused of overseeing grave human rights violations in the country before he was assassinated seven years ago. Révérien Ndikuriyo, the Secretary General of the ruling National Council for the Defense of Democracy – Forces for the Defense of Democracy (Conseil national pour la défense de la démocratie-Forces pour la défense de la démocratie, (CNDD-FDD) also lashed out at international human rights organisations documenting human rights abuses in Burundi, including of the ruling party's notorious youth wing – Imbonerakure.
Ahead of the 51st session of the UN Human Rights Council (12 September-7 October 2022), 54 NGOs joined DefendDefenders to call for the renewal of the mandate of the UN Special Rapporteur on Burundi.  The NGOs argued that "In the absence of structural improvements on the country's human rights front, the renewal of the Special Rapporteur's mandate would ensure "continued monitoring, reporting, and public debates on Burundi's human rights situation."
ETHIOPIA 
The Committee to Protect Journalists noted that Ethiopia now ranks alongside Eritrea as Sub-Saharan Africa's worst jailers of journalists, according to a briefing by the organisation released at the beginning of August.  The briefing attributes Ethiopia's deterioration to the country's ongoing civil war in Tigray and the resultant contest to control the conflict's narrative, which has seen at least 63 journalists arrested since November 2020.
The UN International Commission for Human Rights Experts in Ethiopia reiterated calls to the Ethiopian government for unfettered access to all areas relevant to the Commission's investigation, at the end of the commission's first visit to Ethiopia between 25-30 July 2022. The Commission's chairperson, Kaari Betty Murungi expressed alarm at ongoing atrocities against civilians, including the over 200 people killed in clashes between the Oromia Liberation Army and government forces in June this year.
Kenya 
A Police Commissioner in Kenya's  Rift Valley region banned election-related demonstrations during and after Kenya's 9 August polls, warning that any protests – peaceful or otherwise during the electoral season would be "dealt with accordingly." The pronouncement was however immediately protested by a coalition of 10 Kenyan civil society organisations, who argued that "constitutionally guaranteed freedoms cannot be suspended because we are exercising other constitutional rights."
Kenya's Independent Electoral and Boundaries Commission reported that one of its returning officials – Daniel Musyoka of Embakasi East constituency had been murdered while several others, including the Chairperson Wafula Chebukati had been profiled, harassed and intimidated in the course of discharging their duties as presiding officers over the country's August 9 polls. Mr. Musyoka's murder remains unresolved to date. 
Rwanda 
On his inaugural visit to Rwanda, United States Secretary of State Antony Blinken called out what he called "the criminalisation of some people … in politics, harassment of those who express opposition views to the current government," warning that it undermines meaningful peace and stability in the country. Blinken also engaged Rwandan President Paul Kagame over the trial and eventual sentencing of US permanent Resident Paul Rusesabagina over terrorism charges, which Blinken said was unfair, and over reports of Rwanda's support for M23 rebels carrying out human rights violations in Eastern DRC.
Somalia/Somaliland 
Somaliland President Muse Bihi Abdi on 12 August announced that at least five people had been killed and 100 more injured following clashes between security forces and protesters in the Somaliland region over an alleged attempt to delay the presidential elections. President Muse's current term ends in November, but the opposition accuse him of trying to extend his stay through "Guurti", a council of elders that acts as the de facto parliament in Somaliland.
On 11 August, police arrested Horyaal 24 TV broadcast reporter Ahmed-Zaki and cameraman Abdinasir while they covered opposition protests in the region's capital, Hargeisa, according to separate statements by the Human Rights Center (HRC), a local non-governmental organization, and the Somaliland Journalists Association (SOLJA), a press rights group. The Committee to Protect Journalists has called for their immediate, unconditional release.
Sudan 
Sudanese journalists defied the country's military authorities to form the country's first independent union in more than three decades. The last independent journalists' union was dissolved in 1989 when Omar al-Bashir came to power, kick-starting a tragic era for press freedom with hundreds of journalists detained over his three-decade rule. The latest effort follows the successful alliance of Sudan's professionals including journalists in 2016 to form the Sudanese Professionals Association to campaign for greater civic space , that climaxed in the ousting of President Bashir three years later.
On 14 August, Sudan's emergency lawyers said 35 people including four children were detained following the March of Millions protest in Khartoum and Omdurman, part of continuous protests by Sudanese activists against the country's military authorities.  
The Central Committee of Sudan Doctors denounced a decision by Sudan's Senior Public Prosecutor to bury unidentified bodies in mortuaries without recording forensic details, noting that it was an attempt to conceal evidence of crimes and human rights violations committed by the military authorities against activists, many of whom have been killed since the protests that overthrew Omar Bashir and proceeding ones that have continued to resist Sudan's military authorities.  
South Sudan 
On Sunday, 7 August, South Sudanese authorities arrested Diing Magot, a freelance reporter on assignment for Voice of America, while she covered a protest over inflation and other economic issues in Juba. She was released on bail eight days later. Asked what she had been charged with,
Justin Boulo Achor, a spokesperson for South Sudan's national police noted that she had been charged with "crimes related to her alleged participation in a protest," the specificity of which the spokesperson said he could not "remember exactly."
Six teachers were released without charge, following months of detention for allegedly rejecting a month's salary and demanding an increment. The teachers, initially 20 in number, were detained without trial in a military barracks for two months, after which 14 of them were released, leaving six of them thought to be ringleaders in detention. They were acquitted on 23 August.
Uganda 
Uganda's Human Rights Network for Journalists warned against the passing of the proposed amendments to the country's Computer Misuse Act currently before the Ugandan Parliament, warning that it portends a big threat to citizen journalism and freedom of expression. The bill among others seeks to criminalise "unauthorised access to information," "promoting hate speech," among other clauses, but falls short of defining the boundaries of the said offences. 
Reports emerged that Israeli cyber company, Cellebrite, early in the month sold phone-hacking technology to Uganda's Police Force, with diplomats and human rights activists worried that the technology would be used to target government critics and enable more human rights violations. Uganda Police's Director for ICT acknowledged that the force had procured the technology but insisted that it was not(yet) in use.