Dear friends,
I bring you this month's greetings from the heart of Kampala, at Lotis Towers, Plot 16, Mackinnon Road, where we have substantively moved our offices. August has been our first full month at our new premises, and we are excited at the new location, which is not only bigger and more accessible to human rights defenders (HRDs) from all over the country but is also physically closer to most of our development partners headquartered in Kampala.
While we have relocated physically, our focus and priorities have not changed. We remain committed to looking out for HRDs and amplifying their efforts to deliver a more just and freer environment where the rights for all are protected.   We particularly lookout for HRDs in conflict situations who face grave day-to-day risks to their lives as they try to do their work in violent environments.
To this end, our priority has been Sudan, where the conflict between the country's military factions clocked four months this month, with thousands of lives lost and millions of others displaced. Ahead of the 54th session of the UN Human Rights Council (HRC54) ,  we rallied colleague NGOs from Sudan and allover the world to appeal to the council to establish an independent mechanism on Sudan without further delay, and empower it with a clear mandate to investigate human rights violations and to collect and preserve evidence of these excesses for future accountability.  
In the meantime, we continued to engage with and lookout for Sudan HRDs exiled here in Uganda to ensure that their welfare, protection and wellbeing needs are met. Many of these have been forced to flee in the recent wave of violence in their country and they continue to grapple with a myriad of challenges as they attempt to adapt to the transition. This month, we convened a consultation meeting with these Sudan HRDs in partnership with the Framework Mechanism to listen to their concerns, fears and protection needs to explore ways of supporting them.
Burundi also remains on our priority list, and at the HRC54, we shall also be appealing to the council to renew the Special Rapporteur's mandate for another year, and to increase funding to the Special Rapportuer's office to enable it to better deliver on its mandate. Ahead of the session, DefendDefenders and other colleague Burundian and international NGOs wrote to the members of the council articulating why this mandate should be renewed.      
Overall, we continued to undertake our much sought-after protection interventions for at-risk HRDs. This month, DefendDefenders received a total of 136 requests for protection support. Of these, 44 requests were approved, benefiting 80 secondary beneficiaries in Uganda, DRC, Somalia, Kenya, Ethiopia, Burundi, and South Sudan. Of the rest, seven requests were referred to partner organizations, 52 requests were rejected, while 33 are pending verification. 
I invite you to interact with more of our work.
Hassan Shire,
Executive Director, DefendDefenders,
Chairperson, AfricanDefenders      
Human Rights Defender of the Month:
VERONICA ALMEDOM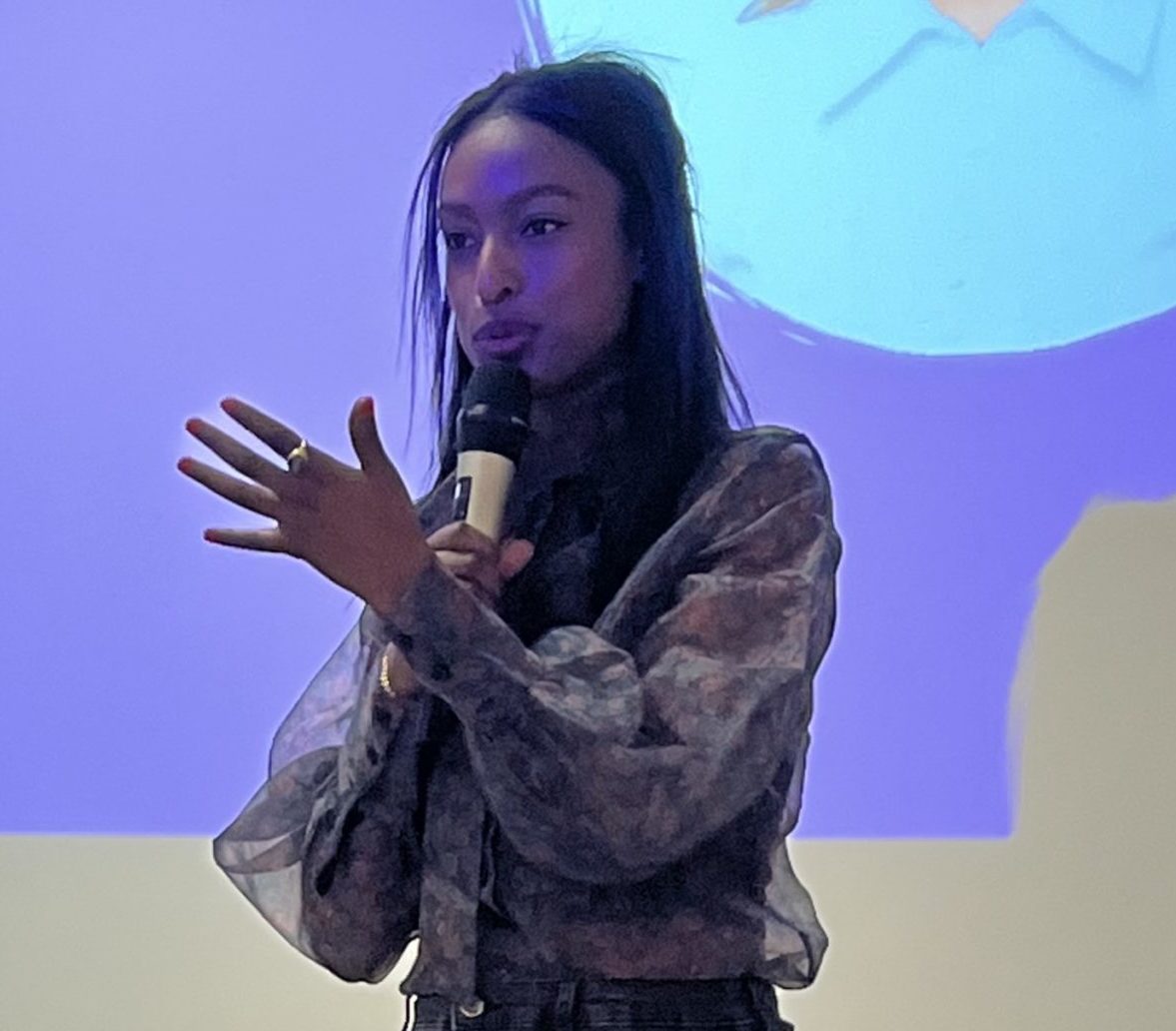 Veronica Almedom is a poster child of successful immigration. A duo Eritrean and Swiss citizen, she was born in Italy, and grew up in Switzerland where she permanently resides. Her parents are some of the earliest victims of Eritrea's cycles of violence. When Eritrea's war of independence peaked in the early 1980s, they escaped the country as unaccompanied minors, wandering through Sudan, Saudi Arabia, before making the hazard journey across the Mediterranean into Europe. There, they crossed first to Italy, and finally, to Switzerland, where they settled first as refugees, and later, as permanent residents.  
Updates from DefendDefenders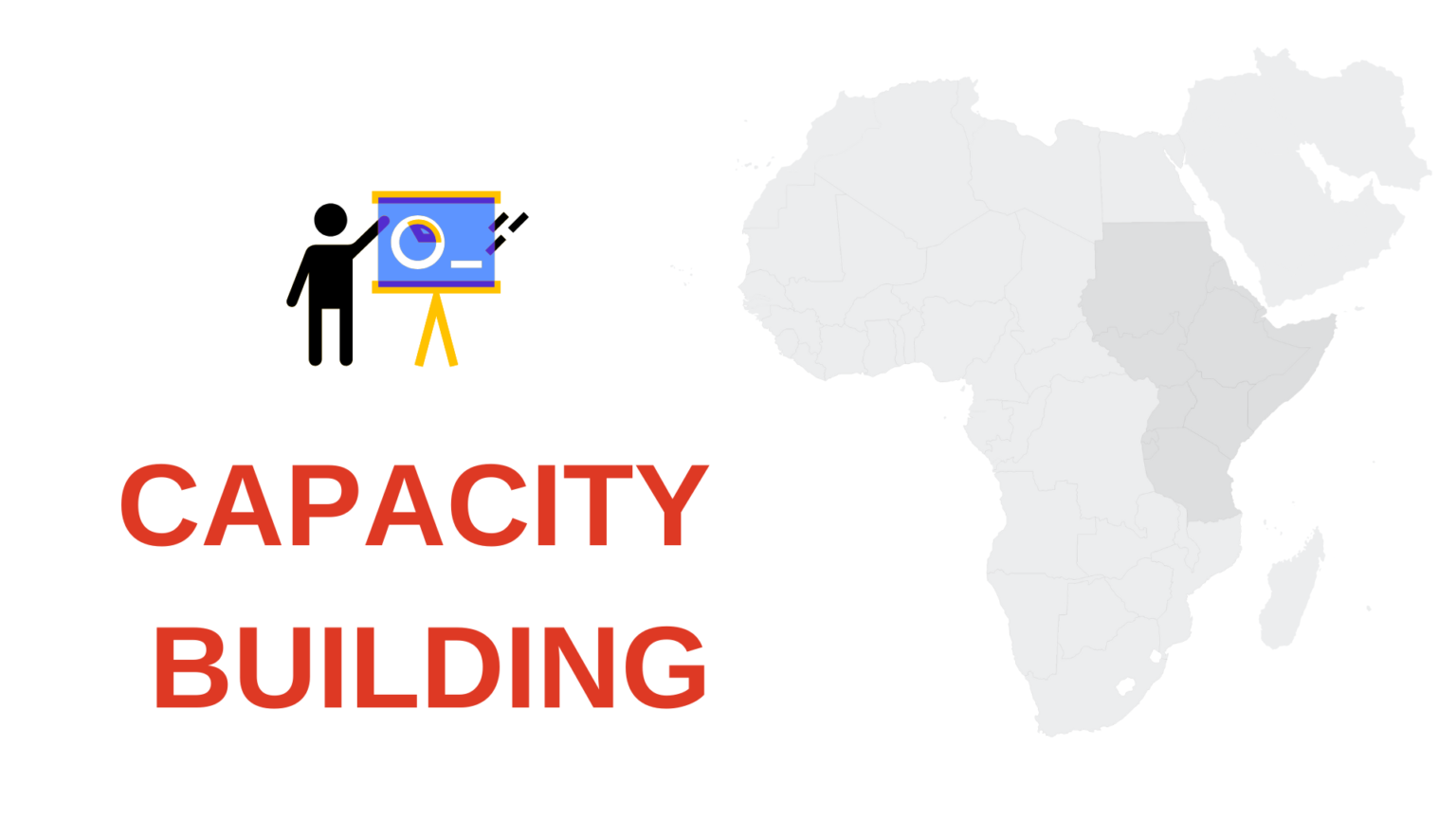 DefendDefenders conducted a KoBo Toolbox training for 18 (15 male, 3 female) South Sudan HRDs from 1- 3 August 2023.  These represented civil society organisations from 10 States and 13 administrative of the country, and had, by the end of the training customised 12 data collection forms into KoBo Toolbox. 
From 7-11 August, DefendDefenders hosted and facilitated a physical and digital security Training of Trainers (ToT) for 12 HRDs (six male, six female) from Rwanda, Kenya, Tanzania, Zanzibar, Ethiopia, Somalia, and Somaliland.
From 29-31 August, DefendDefenders visited and engaged with HRDs from Kampala, Gulu Jinja, Mbale, Arua, Hoima, Fort Portal and Kasese districts to discuss the risks they face and to explore ways of overcoming them. A total of 30 HRDs have so far been met under this initiative. 
 From 21-22 August, DefendDefenders hosted and facilitated a digital security and coalition building training for 12 HRDs (Seven Male, Five Female), at Fairway Hotel, in Kampala. 
28 august – 1 September, DefendDefenders facilitated a SafeSisters training of 10 WHRDs in Kampala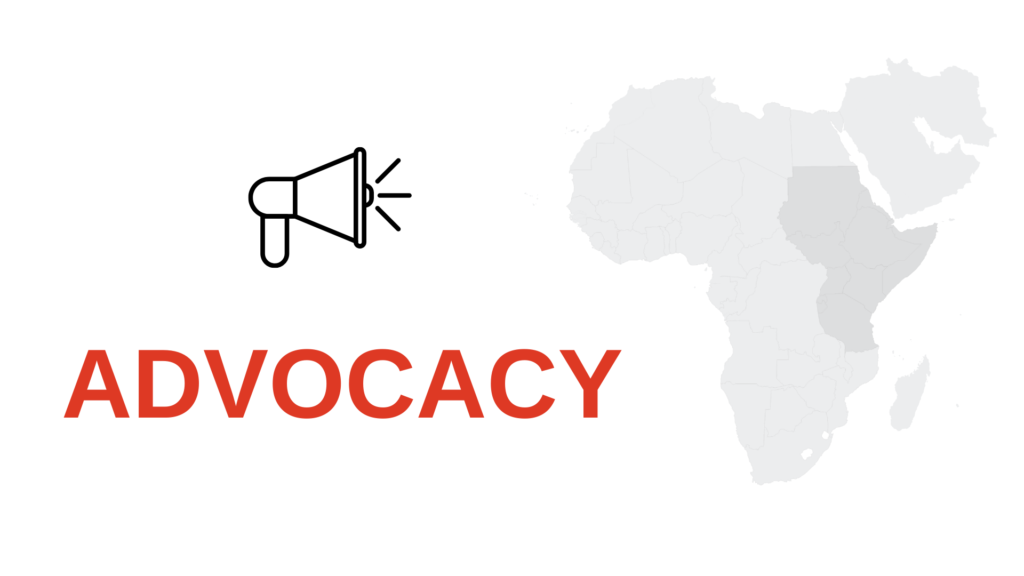 Ahead of the 54th session of the UN Human Rights Council (HRC54, 11 September-13 October 2023), DefendDefenders led civil society calls on Burundi (for the renewal of the mandate of the Special Rapporteur) and on Sudan (for the establishment of an independent international investigation). The latter follows months of advocacy, including a call launched after armed conflict broke out in the country, in April 2023.
AfricanDefenders continued to bring visibility to the work of human rights defenders across the continent in its #DefendersStories campaign. The campaign explores the experiences, challenges and celebrates the victories of the human rights defenders in Africa.
On 22 August , AfricanDefenders together with Leave No One Behind (LeNoBe) and Africa Cyber HRDs jointly hosted a regional webinar titled "20 years of the Protocol of the African Charter on Human and People's Rights on the rights of women in Africa (Maputo Protocol) in which they discussed the pivotal role played by the Maputo Protocol in promoting and protecting women's rights in Africa.
Burundi
Ahead of HRC54, over 40 Burundian, African and international NGOs appealed to the council to renew the mandate of the Special Rapporteur on the situation of human rights in Burundi and to ensure their ability to fulfill the office's mandate by equipping it with additional staff and resources. The call follow's the current Special Rapporteur Fortuné Gaetan Zongo's oral update to the council in July, in which he expressed concern over systematic self-censorship in the country, arbitrary arrests, reprisals and the use of trumped-up charges against HRDs and journalists and warned about   Burundi "becoming a forgotten crisis."
Eritrea
The US Committee for Refugees and Immigrants (USCRI) noted that Eritrean refugees and asylum seekers in Ethiopia, Sudan and Egypt continue to be exposed to horrific human rights violations such as kidnappings and forced disappearances and are constantly threatened with deportation back to Eritrea where they face grave risks, including conscription to the country's military service. In its latest report, the USCRI called upon the host governments to do better  to respect international humanitarian law regarding forcibly displaced Eritrean populations in their territory.
UN investigators found that Eritreans conscripted to the country's infamous national service faced torture, forced labor, and sexual violence among other human rights violations. The country's national service which includes civil and military service components does not provide for conscientious objection, "and deserters and draft evaders continued to be subjected to arbitrary detention in highly punitive conditions, enforced disappearance and torture," the UN report notes.  
Kenya
The Kenya National Human Rights Commission (KNHRC) called upon the Kenyan government to take demonstrable steps to protect the rights of Kenya's indigenous communities. In a statement to mark World Indigenous People's Day 2023, the Commission challenged the Kenyan government to fully implement decisions of local and international courts which have severally guaranteed the rights of Kenya's Nubian,  Endorois and Ogiek indigenous communities to full recognition and protection of their ancestral lands, and to consider the ratification of the United Nations Declaration on the Rights of Indigenous People and the Indigenous and Tribal Peoples Convention.  
Eight Kenyan civil society organisations called upon Kenya's National Assembly to reject a petition to ban social media site TikTok, warning that such a move would undermine Kenyans' freedom of expression, access to information and  the country's progress towards a more open and inclusive digital society. The appeal follows a petition by a one Ben Ndolo to the country's parliament to ban the social media site on grounds that the content on TikTok "promotes violence, explicit sexual content, hate speech, vulgar language, and offensive behaviour which is a serious threat to the cultural and religious values of Kenya."
Somalia
A new report has warned that increased cases of kidnappings and indiscriminate killings of civilians as well as more violent punishment for collective non-compliance among local populations supporting the Federal Government are likely to accompany the end of the African Union Transition Mission in Somalia (ATMIS) and the transition of security operations to the Somali Security Forces (SSF). ATMIS is expected to complete full withdrawal and transfer of security operations against the Al-Shabaab to the SSF, as per a June resolution of the UN Security Council.
The Somali government banned social media platforms TikTok, Telegram, and the online betting 1xBet, accusing them of enabling insecurity and moral degeneration. In a letter to Telecom companies, Somalia's minister of communications and technology directed the country's internet service providers to block access to the platforms, accusing them of being used by "terrorists and immoral groups to spread horrific content and misinformation to the public. The move has been criticized by young Somalis who use the platforms not only as chat platforms but also as income generating platforms where they generate advertising revenue.      
South Sudan
South Sudan government ahs been urged to pursue justice against military officers involved in the extrajudicial killing of rebels first reported two months ago.  On August 8, 2022, videos and photographs circulated on social media that appeared to show South Sudan government forces executing captured fighters from an armed opposition group in Mayom county, and despite public outrage over the reported killings, no one has been held to account one year later. Following international pressure to bring those responsible to account, two investigations, one by the military, and the other by President Kiir were conducted, but none has been made public.
Sudan
Between 5 – 31 August, Sudan experienced over 470 political violence events resulting in more than 2,280 fatalities, according to the Armed Conflict Location & Event Data (ACLED). The data aggregator noted that although inter-ethnic violence had escalated especially in South Darfur, Khartoum remained the epicenter of the violence, recording over 300 political violence events and 1,400 fatalities in the reporting period.  In total, ACLED records that the country has registered nearly 7,500 fatalities since Sudan's army factions plunged the country into war four months ago.  
UN experts expressed alarm at increasing reports of widespread use of rape and sexual violence by the Rapid Support Forces (RSF), one of the two major sides to the Sudan conflict. The experts noted that consistent reports from Sudan point out that hundreds of women have been detained by the RSF, held in inhuman or degrading conditions, subjected to sexual assault, and are vulnerable to sexual slavery, with some rapes said to be ethnically and racially motivated.
Tanzania
Amnesty International called for the immediate release of 39 Masaai community leaders and a Member of Parliament arrested in a renewed crackdown on opposition to the government's plan to takeover Ngorongoro Conservation and turn it into a luxury safari park. The 40 leaders were arrested following a community meeting on 15 August, in which a cross section of the Masaai community to address what they believe to be the government's use of the media to achieve its aim of persuading them to leave the Ngorongoro Conservation Area.  
The Tanzanian government has been criticized for muzzling free speech and detaining critics, which threatens to reverse the country's Freedom of Expression gains under current President Samial Suluhu.   Of particular concern has been the clampdown on opposition to the government's decision to have a foreign logistics company manage Tanzania's ports, for which atleast 22 people have been arrested since June, according to Human Rights Watch.
Uganda
UN High Commissioner for Human Rights Volker Türk said he regretted the closure of the UN Human Rights Office in Kampala, after the office officially wound-up operations in the country on 5 August. The closure of the office follows the Uganda government's decision not to renew the Host Country Agreement earlier this year. Turk noted that while a lot of progress had been made over the Office's 18 years in Uganda, "serious human rights challenges remain in the path to full enjoyment of human rights for all."  
The World Bank announced that it was suspending any new future funding to Uganda over the country's Anti Homosexuality law, which the Bank said "fundamentally contradicts the World Bank Group's values." "We believe our vision to eradicate poverty on a livable planet can only succeed if it includes everyone irrespective of race, gender, or sexuality. This law undermines those efforts," The bank said, in a statement.