Dear Friends,
This month, we concluded a busy and productive engagement at the 50th session of the UN Human Rights Council (HRC50), which stretched from 13 June to 8 July. Among others, we successfully advocated for new resolutions on Sudan and Eritrea, ensuring that the human rights situation in both countries remains on the Council's agenda for the foreseeable future. Read my full Reflections on the session.
As part of our deliberate effort to strengthen the advocacy capacity of national coalitions of human rights defenders, we also supported a team from Defenders Coalition Kenya to participate at the HRC50, and engage UN officials, and other relevant stakeholders on the situation of human rights and human rights defenders ahead of the country's elections.
Elsewhere, we continued to monitor the situation of human rights and the wellbeing of human rights defenders (HRDs) in the greater Horn of Africa sub-region, paying a particularly keen attention to Ethiopia, Sudan, and South Sudan which remain restive. In line with that, we trained a team from the Ethiopia Human Rights Defenders Centre on HRD protection mechanisms as a way of enhancing their capacity to meet the increased HRD protection needs considering the country's enduring conflict especially in the region of Tigray.
Internally, we maintained an open-door policy for HRDs in distress, to whom we continue to avail emergency support as and to the extent we can. We also continued to offer refresher trainings for HRDs and members of national coalitions from around the region, both as part of our capacity building mandate but also to empower more who can train others in their respective countries.
I invite you to read more on our work, below.
Hassan Shire,
Executive Director, DefendDefenders
Chairperson, African Defenders
Human Rights Defender of the Month:
Issah Musundi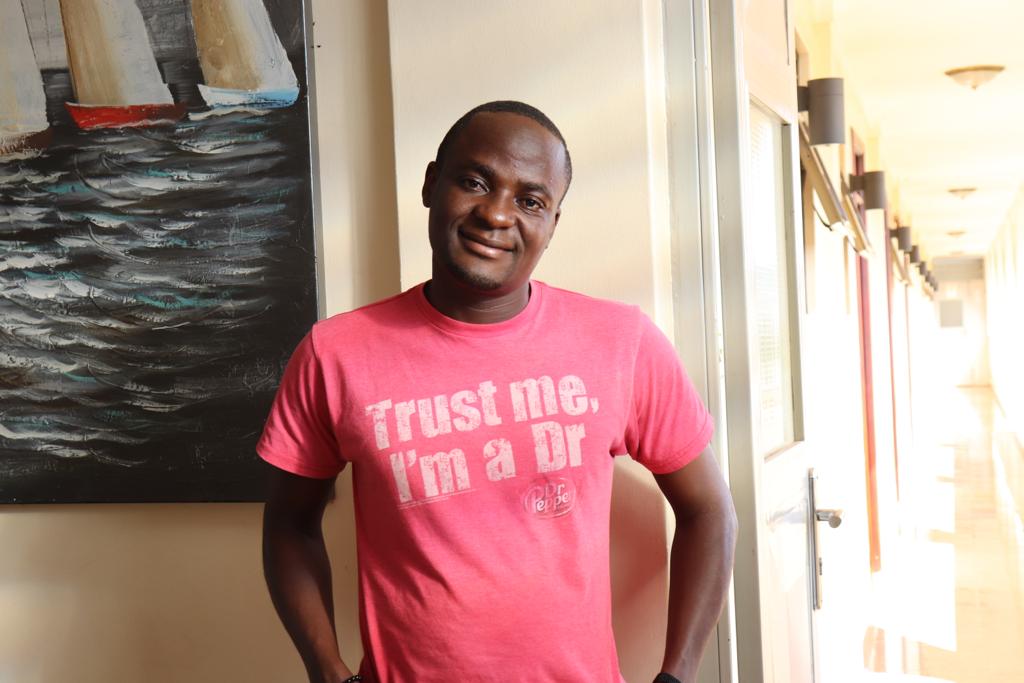 At first encounter, Issah Musundi is a coy, if not shy, mostly reserved lad. But behind that quiet disposition is a steely character and an enforced existence.
Born 27 years ago in Kenya's border district of Busia, Issah belongs to Kenya's sexual minorities community, who have had to win majority rights that other Kenyans take for granted.
Opportunities and Recommended Readings:
Updates from DefendDefenders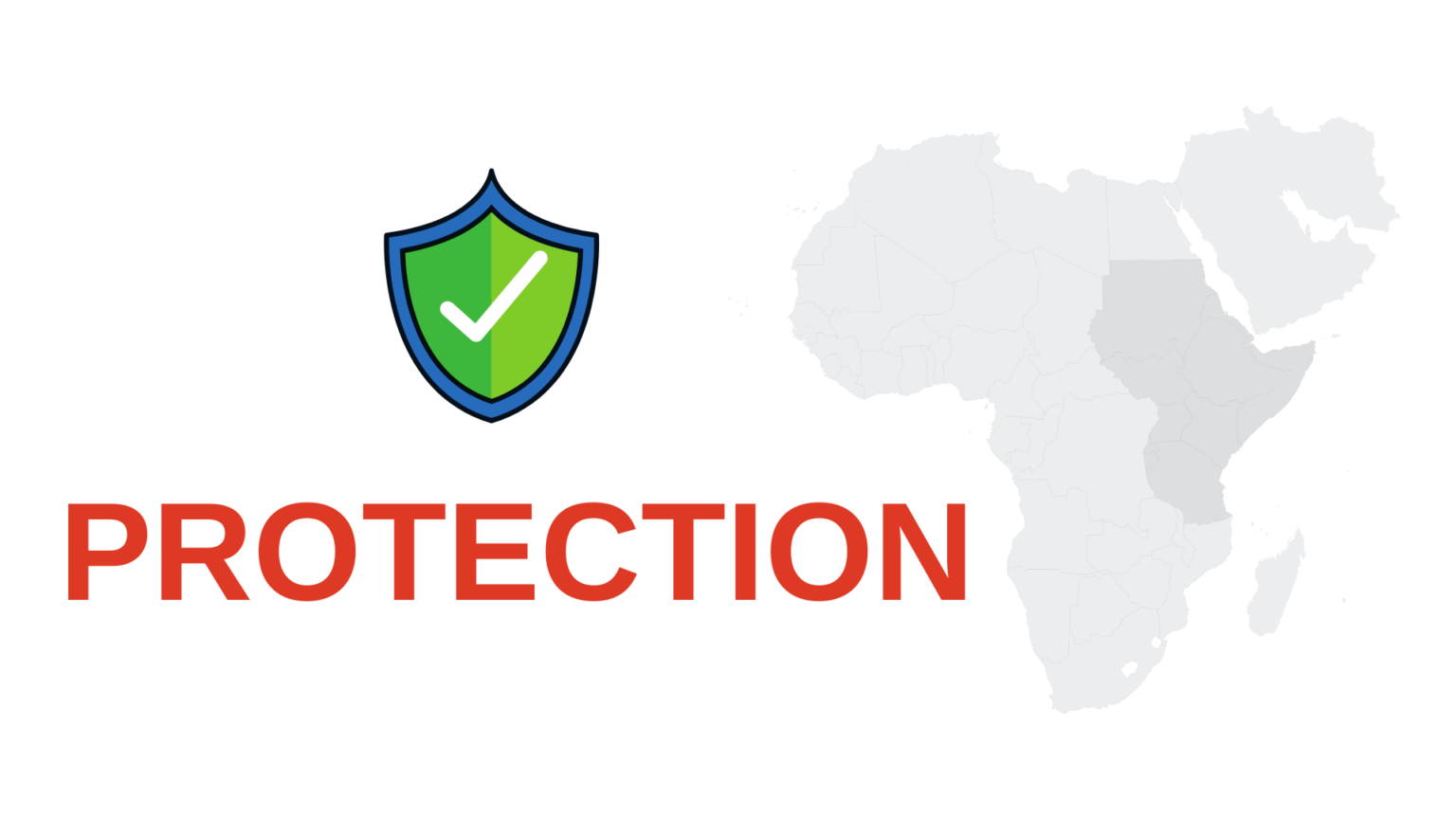 Between From 1- 31 July, DefendDefenders received a total of 64 requests for emergency support from HRDs. Of these, 26 were approved, 19 were referred to various partner organizations, 12 were rejected, while seven requests are still pending verification.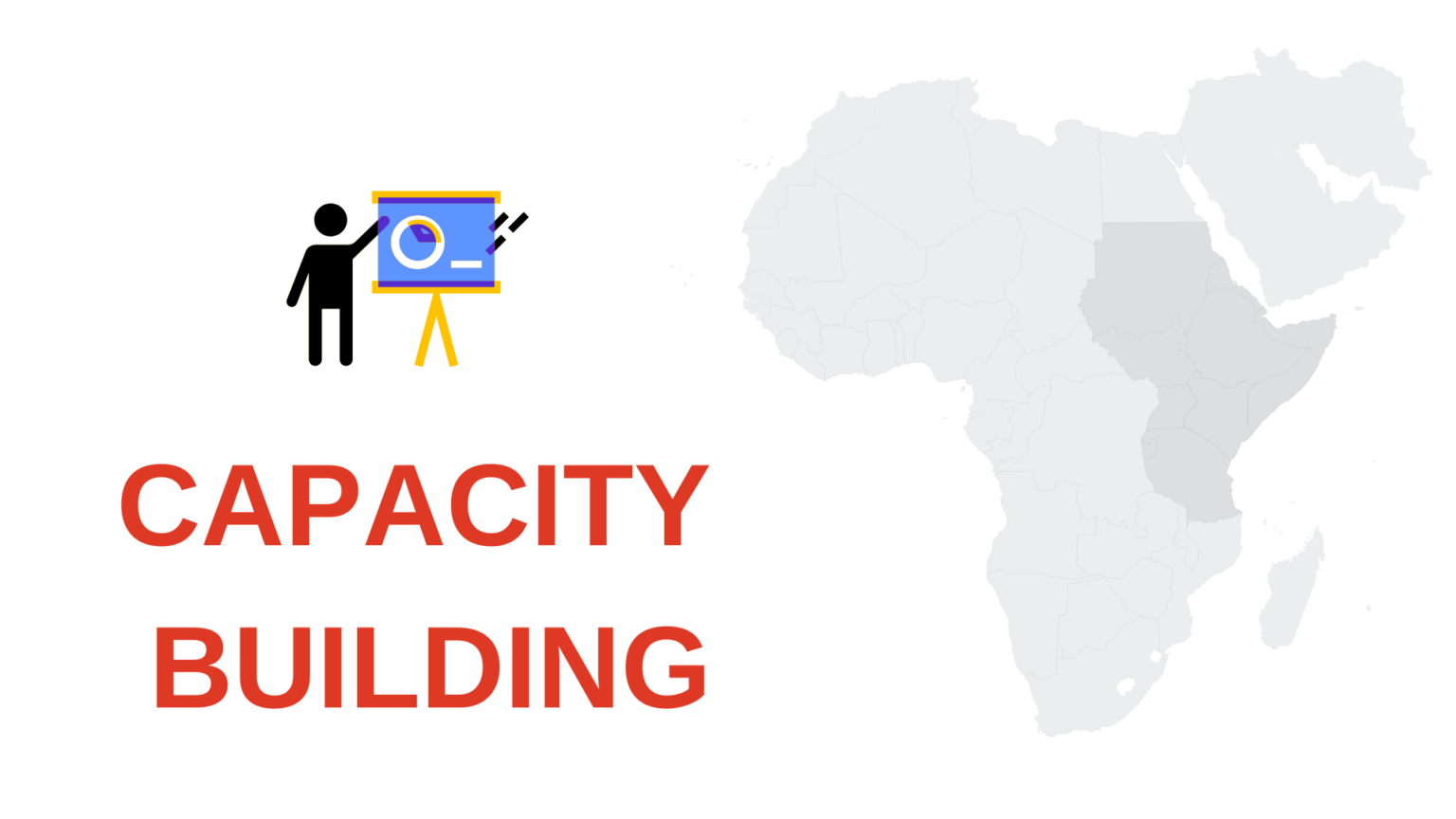 DefendDefenders concluded its participation in a busy 50th session of the UN Human Rights Council (HRC50). The Council adopted two resolutions we worked on and pushed for, on Sudan and Eritrea respectively. They will ensure continued international scrutiny of two of the most serious human rights situations in Africa.
The Council also renewed the mandate of the Independent Expert on minorities.
Before the Council's 51st session (12 September-7 October 2022), DefendDefenders and AfricanDefenders will release a report documenting and analysing how African states vote at the Human Rights Council. The report will cover the Council's 50 sessions to date (2006-2022).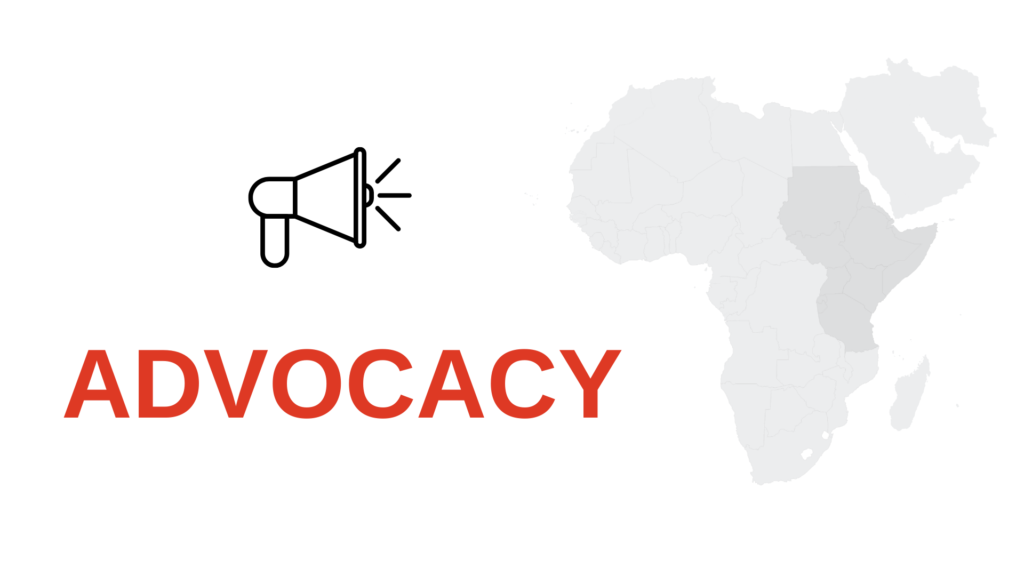 From 4- 8 July, DefendDefenders hosted a five-day refresher training of trainers for HRDs from Kenya, Tanzania and Uganda on areas of physical and digital security, benefitting 12 HRDs (5 female, 7 male). 
Under our Safe Sisters program, DefendDefenders engaged eight WHRDs from Uganda, Kenya, Tanzania and Rwanda in physical security, gender, and wellbeing sessions.
On the request of Ethiopia Human Rights Defenders Centre (EHRDC), DefendDefenders from 11- 13 July 2022 trained Seven EHRDC staff (four female, three male) in HRD protection. The training was in response to the need for enhanced internal capacity for EHRDC to effectively manage increased WHRD protection requests following the ongoing civil strife in Ethiopia.
From 12- 15 July 2022, DefendDefenders conducted an advocacy training for exiled HRDs in Uganda, benefitting a total of 15 HRDs (13 female and 2 male).
From 24- 28 July 2022, DefendDefenders conducted a training of trainers in monitoring, documentation and reporting for 10 Participants (seven female and three male) from Uganda.
DefendDefenders conducted a digital security training for South Sudan PAX staff, benefitting 12 (7 female, 5 male).
ERITREA
The UN Human Rights Council at its 50th session renewed the mandate of the Special Rapporteur on human rights in Eritrea, and called upon the Eritrean government to cooperate with the rapporteur in line with its obligations as a member of the Human Rights Council. The Special rapporteur is expected to present a written report to the council at its 53rd session.
Human Rights Watch reported that the world's focus on the conflict in Ethiopia's northern region of Tigray had obscured human rights violations in the country's other areas especially in the Oromia region. The report noted that since the 2020 assassination of Oromia's musical and cultural icon Haacaaluu Hundeessaa and ensuing protests that broke out across most of Oromia region, government authorities had rounded up thousands of Oromos who remain incarcerated in overcrowded jails, warehouses and schools without any form of judicial oversight.
ETHIOPIA 
The Ethiopia Human Rights Commission noted that the country had registered its worst record in human rights violations in 2021, thanks to the conflict in Tigray, the fighting in Oromia, and the ethnically motivated killings in Southern Gambela, among others. The report noted that the indiscriminate violations had resulted in the killing of over 740 civilians, including women, children, and the elderly, while over 50 media personnel remained under unlawful detention.
KENYA
UN experts called upon government authorities to observe fundamental freedoms and political players to commit themselves to peaceful conduct to prevent the risk of election-related violence before, during and after the country's general elections. "Civic space, public participation, fundamental freedoms and a violence-free environment are critical to foster inclusive engagement in the electoral process, and the exercise of political rights," the experts urged.
The UN Special Rapporteur on the rights of Indigenous people hailed the decision by the African Court on Human and People's Rights to award reparations to the Ogiek indigenous community for the injustice suffered due to longstanding discrimination in Kenya. The ruling directs the Kenyan government to compensate the Ogiek people for material and moral prejudice to the tune of Kenya Shillings 157,580,000 for land, resources and general discrimination suffered over the years. 
The Chairperson of the US Senate's Committee on Foreign Relations said he would put a hold on US security assistance to Rwanda following continued reports of Kigali's support to M23 rebels that have been accused of fomenting instability and human rights violations in Eastern Democratic Republic of Congo. In a letter to US Secretary of State Antony Blinken, Chairman Robert Mendes warned that US' continued support could send a troubling signal that the US tacitly approves Kigali's actions in Congo.
RWANDA
In light of the United Kingdom's plan to send refugees and asylum seekers to Rwanda, Human Rights Watch warned that Rwanda's human rights record remained of grave concern, with critics subjected to round-the-clock surveillance, threats including of family members, disappeared or killed.  "Rwandans know, all too well, the consequences they risk if caught denouncing human rights violations, and anyone looking into Rwanda's human rights record should remember the price many have paid for doing so," noted Human Rights Watch's Central Africa Director, Lewis Mudge.
SOUTH SUDAN
Amnesty International noted that South Sudan was yet to adopt a clear human rights agenda and action plan despite committing to doing so during its universal periodic review assessment in 2016. In its presentation to the UN Human Rights Council, Amnesty International noted that while South Sudan had adopted 210 of the 246 recommendations from the 2016 review, the country was still struggling to respect, protect and fulfil its human rights obligations. 
The United States announced it was ending support for South Sudan's peace process monitoring mechanisms due to lack of sustained progress by South Sudan's leaders.  "South Sudan's leaders have not fully availed themselves of the support these monitoring mechanisms provide and have demonstrated a lack of political will necessary to implement critical reforms," a statement by the US Department of State read.
The UN High Commissioner for Human Rights Michelle Bachelet said she was alarmed by the killing of nine protesters including a 15-year-old teenager by Sudan's security forces as part of their sustained crackdown against peaceful protests. The protests which have been on-going for the most part of this year are seeking to bear upon the defacto military government to hand back power to civilian authorities since the former's power grab in a coup in October last year.
Human Rights Watch warned that Sudan's military rulers would not give up power and hand over to civilian leadership without strong sanctions from the US and the international community. The human rights watchdog's Deputy Director for Washington Nicole Widdersheim noted that Sudan's military rulers were duping the international community with cosmic changes while continuing to entrench themselves in power, and that only clear sanctions and a firm stance from Washington would compel them to change course.
TANZANIA
Human Rights Lawyer Joseph Oleshangay noted that Tanzania's Masai community was being hounded off their land to pave way for a luxury game reserve in a move that would endanger not just the Maasai but their culture generally. There have been attempts to evict more than 80,000 people, predominantly Maasai from their ancestral lands in Northern Tanzania in a series of actions by Tanzania's security forces which have been criticised for their heavy handedness and human-rights violations.  
UGANDA
In a meeting with President Museveni, Human Rights Watch urged President Museveni to initiate steps to fulfil his commitment to end rights abuses by Uganda's security forces by prosecuting a number of high-profile security actors who have been implicated in illegal detention and torture of suspects and the unexplained disappearances of others.