Dear Friends,
June marked the second full month of the conflict in Sudan, which continued to dominate our focus and attention. The situation in Khartoum remains dire – over 1000 fatalities were reported killed between 20 May to 16 June alone, and with the fighting now enveloping other parts of the country like Darfur and Kordofan regions, there are growing fears of total state collapse, which portends grave humanitarian implications for the region.
Human rights defenders (HRDs) remain some of the major victims of the war – four were killed in Darfur last month, while others, including our own staff were trapped behind combat lines, with some losing loved ones in the process. While we held a brief remembrance session in their honor at the end of this month, I argued in back-to-back commentaries in Uganda's leading dailies that any attempts to broker peace in Sudan must center accountability, without which the impunity we are witnessing, on the part of Sudan's military leaders will likely reoccur.     
In the meantime, we continue to offer protection support to those HRDs fleeing from conflict and persecution in Sudan or elsewhere, to the extent possible. This month, we received a total of 133 requests for support from HRDs at risk. Out of these, 63 (47 %) requests were approved – 30 from Sudan, 28 from Uganda, 1 from DRC, 2 from Somalia, 1 from Rwanda and 1 from Ethiopia.  Of the remaining requests, 20 (15 %) were referred to various partner organisations, 20 (15%) were rejected, while 30 (23%) requests are still pending verification. 
The stories of many of these HRDs and the existential hurdles they have had to survive might never be known. Yet, with conflicts one after another, destabilising communities and enabling gross abuse of rights in the process, it falls upon HRDs to defend human rights and speak up for the vulnerable and the marginalised, often at great cost to themselves and their oved ones. So, this month, we decided to set out to tell some of these remarkable #DefendersStories, in the hope that they will inspire emerging generations to keep up the fight for human rights.  
Most of our work is only possible because we are our first critics – and so, our final act this month was the traditional mid-year staff retreat, in which we took stock of our hits and misses against our annual targets. We shall carry the lessons with us into the remaining half of the year and hope to do even better in the service of HRDs.  
Finally, as communicated in our last newsletter, we're moving our headquarters in Kampala to a new address. Starting 1st August 2023, our offices will be located at Lotis Towers, Plot 16 Mackinnon Road, Kampala, P.O. Box 70356 Kampala, Uganda. We look forward to receiving you at our new home.
Hassan Shire,
Executive Director, DefendDefenders
Chairperson, AfricanDefenders.    
Human Rights Defender of the Month:
Rita Kahsay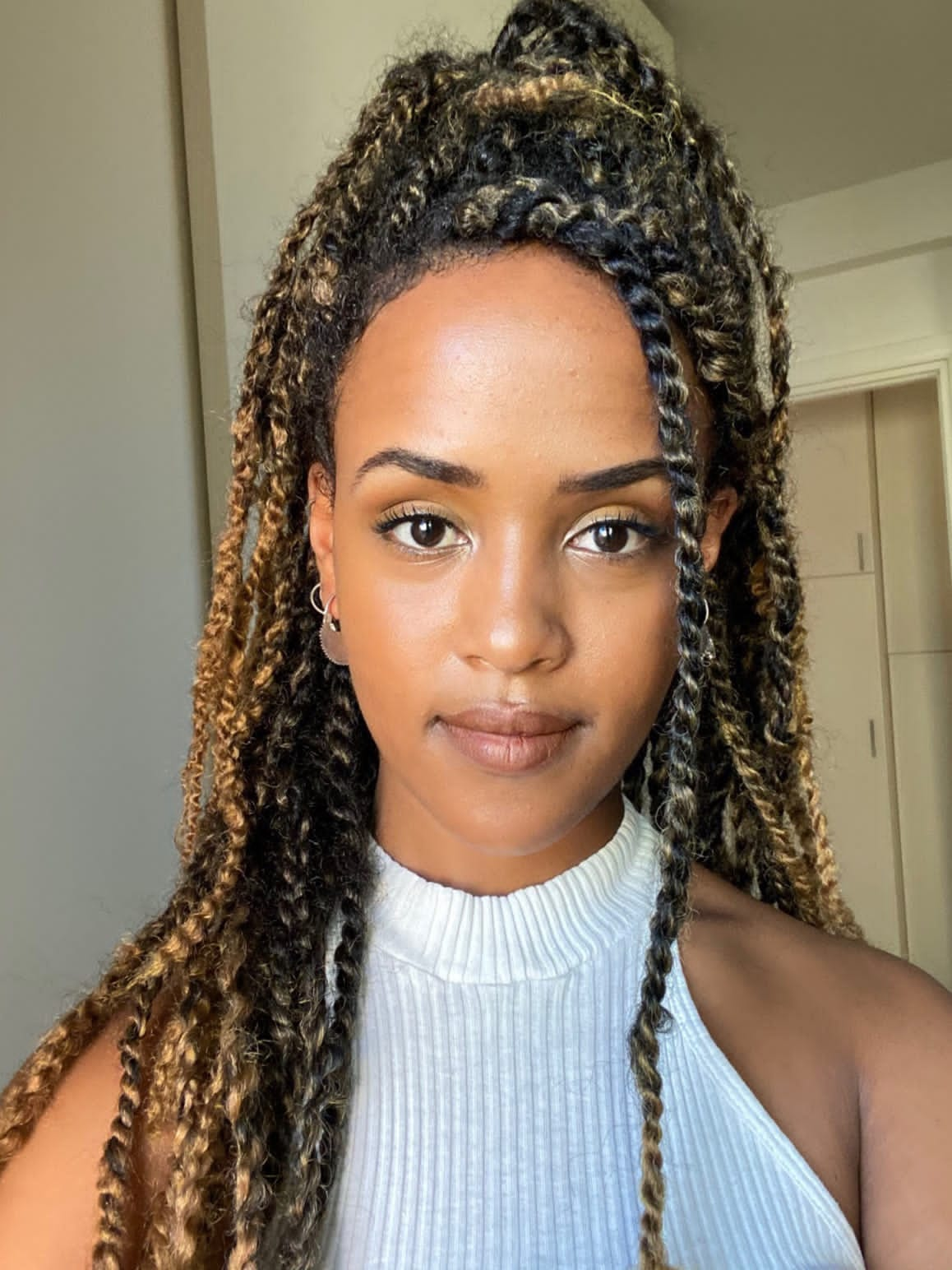 When the Ethiopian Federal Government representatives and those of the Tigray People's Liberation Front (TPLF) signed a peace agreement in Pretoria, in November last year, the two parties were hailed for ending arguably the deadliest conflict of the 21st century, in which over 600,000 people had died.  
But long before the negotiators for peace got around to an agreement, there were many other unsung heroes, who, through individual and collective efforts helped sustain the world's gaze on the dire situation in Tigray, despite the Ethiopian Government's determined efforts to hush it up.   
Opportunities and Recommended Readings:
Updates from DefendDefenders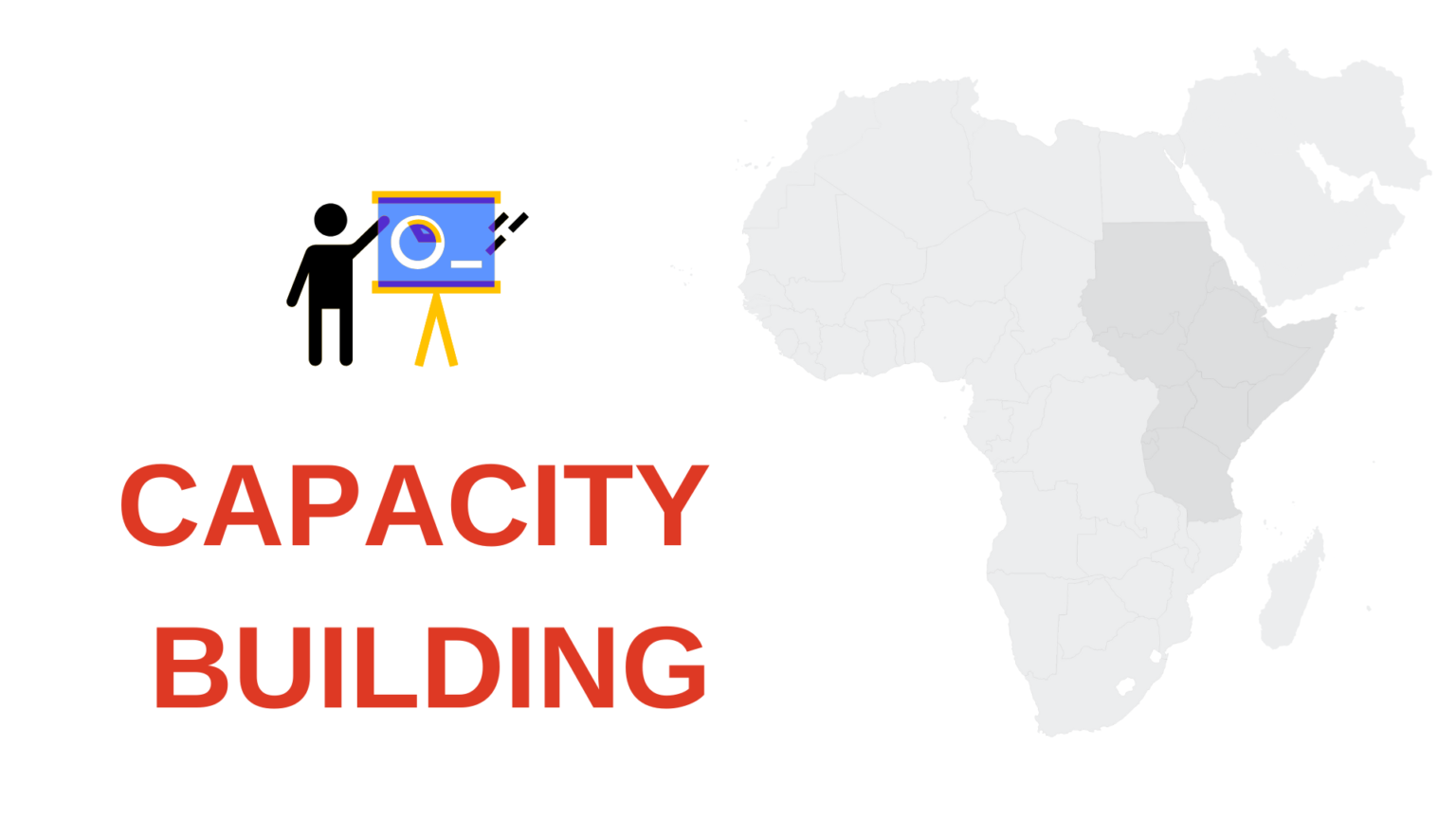 DefendDefenders conducted an online training for 13 HRDs (8 Female, 5 Male) in combating misinformation and disinformation between 13 to 15 June 2023.
Between 12 to 16 June, DefendDefenders conducted a Safe Sisters training for seven Women Human Rights Defenders (WHRDs) on digital safety and how to combat online bullying
Following a digital security audit, DefendDefenders donated fix-up support items to Friends of Zoka organization on 26 June 2023.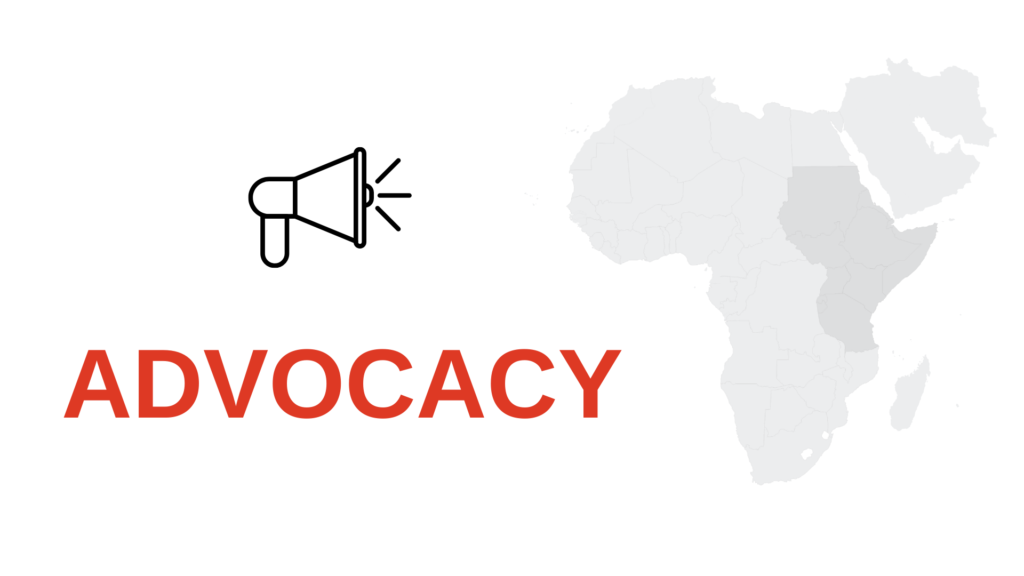 DefendDefenders participated in the 53rd session of the UN Human Rights Council ((HRC53) which started on 19 June to 14 July 2023. Our focus was on Eritrea – read our call for a strengthened resolution that extends the mandate of the Special Rapporteur. From 19-23 June, we conducted a round of advocacy with Veronica Almedom.
Regarding Sudan, following the HRC special session of 11 May 2023, we continued to push for the establishment of a Commission of Inquiry or similar mechanism. On 27 June, we held a side event on the country at HRC53, together with Dr. Sara Abdelgalil and other partners. Read Dr. Sara's interview with Geneva Solutions.
Read all our oral statements at HRC53.
AfricanDefenders convened the fifth annual Ubuntu Hub Cities (UHC) Coordinators workshop in Abidjan, Cote d'Ivoire from June 13 to 15, 2023. The workshop sought to enhance the capacities of coordinators in case management, data protection, and the well-being of human rights defenders (HRDs). It was attended by 27 participants (16 Female, 11 Male) from eight hub cities of Praia, Tunis, Cape Town, Pretoria, Johannesburg, Kampala, Accra and the host, Abidjan.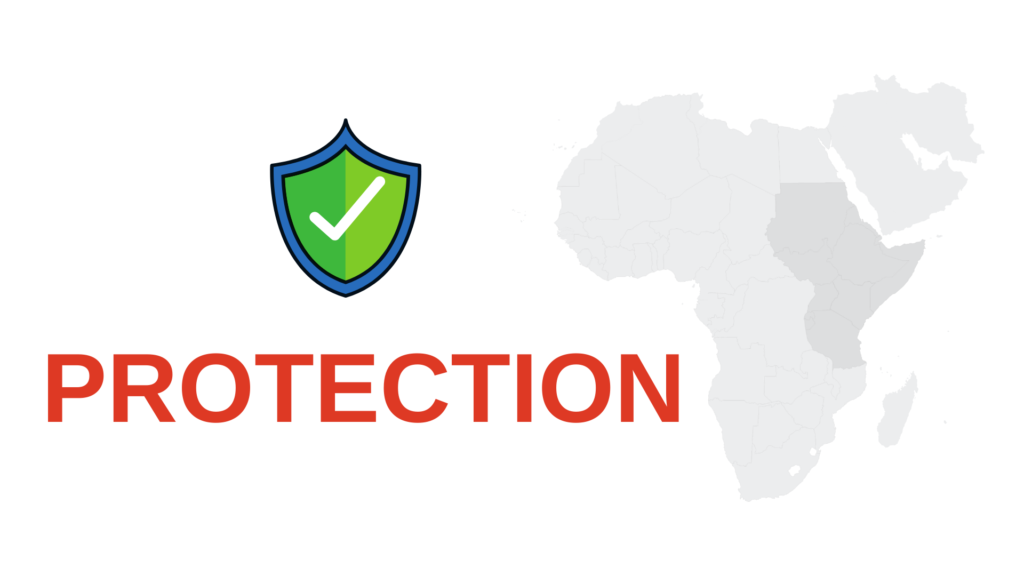 DefendDefenders participated in the European Union Temporary Relocation Platform, an initiative of the European Union Commission bringing together a network of entities that provide temporary relocation for at-risk HRDs at local, national, regional and international levels. The platform sought to share best practices in the protection and HRD-relocation space.
BURUNDI
Burundi's Interior Minister Martin Niteretse banned the country's main opposition party – National Congress for Freedom (CNL) from carrying out any political activities, citing "irregularities" during the party's congresses held in March and April, which saw several party executives opposed to CNL President Agathon Rwasa ousted. CNL has denounced the move by the government, arguing that it is an attempt to weaken it ahead of the 2025 legislative elections.
ETHIOPIA
In a new report, Human Rights Watch reported that local authorities and Amhara forces continued to conduct a campaign of ethnic cleansing against Tigrayans in western Tigray, despite a peace agreement signed between the Tigrayan People's Liberation Front (TPLF) and the federal government in November 2022, ending a 2-year civil war in Ethiopia's northern region of Tigray. Interviewees noted that local authorities and Amhara forces held over a thousand Tigrayans in detention in the Western Tigray towns of Humera, Rawyan, and Adebai on the basis of their identity before forcibly expelling them.
The United States Agency for International Development (USAID) announced that it was suspending food aid to Ethiopia following revelations that much of the aid was being diverted from the people in need. Ethiopia, reeling from the 2-year war in its northern region of Tigray and severe drought is estimated to have over 20 million people in need of food aid, but recent reports emerged that the aid by USAID was being diverted by authorities into military units, forcing the USAID program to suspend the aid, pending a joint investigation with the government.    
KENYA
There were over 110 political violence events resulting in nearly 80 fatalities in Kenya between April and June, according to the Armed Conflict Location & Event Data Project (ACLED). The events were majorly triggered by the opposition-led protests against the rising cost of living, to which the government has responded sometimes violently, arresting hundreds of protestors accused of looting and destroying property.   
Kenya Human Rights Commission announced that it was launching an investigation into allegations of killings by security guards at a pineapple farm in the country's Thika suburb. The move by the Commission follows a joint investigation by UK's the Guardian newspaper and the Bureau of Investigative Journalism (TBIJ) which revealed testimonies of violent conduct by guards at the Del Monte plantation, including three alleged killings in the last four years.
RWANDA
Human Rights Watch called upon the UN Security council to add M23 rebels and their Rwandan backers to the council's sanctions list, to create a clear incentive for them to end their commissions of violence and displacement in Eastern Congo. The M23 rebels are accused of several unlawful killings, rape, and other war crimes in Eastern Democratic Republic of Congo, and Kigali has routinely been accused of backing them by successive UN Commissions of inquiry.
A UK court ruled that Rwanda cannot be considered a safe third country for refugees, further scattering a deal in which the UK government has long wanted to transfer UK asylum seekers to Rwanda. "The deficiencies in the asylum system in Rwanda are such that there are substantial grounds for believing that there is a real risk that persons sent to Rwanda will be returned to their home countries where they face persecution or other inhumane treatment," judge Ian Burnett said.
SOMALIA  
The UN Security Council expressed concern about the ongoing violence in Laascaanood, situated in the Sool region of Northern Somalia, which has led to many civilian casualties and the displacement of more than 150,000 people. The events in Laascaanood date back to December 2022, in which Somaliland security forces clashed with the clan militia resulting in the loss of hundreds of lives. In a press statement, the members of the Security Council called for "the immediate withdrawal of "Somaliland" security forces and called on all parties to exercise restraint and to refrain from provocative actions, incitement to violence and inflammatory rhetoric to de-escalate the situation on the ground, rebuild trust and to create the conditions for peace."
The Armed Conflict Location and Event Data (ACLED) recorded more than 200 political violence events and over 700 fatalities in Somalia between 27 May and 23 June 2023, with most of the events happening in Lower Shabelle region where al-Shabaab launched dozens of attacks targeting African Union Transition Mission in Somalia (ATMIS) forces, stalling the latter's counter-insurgency operation launched in March this year.   
SOUTH SUDAN
In a joint statement, the Troika (US, UK and Norway) noted that there had been a lack of progress towards fulfilling the terms of the Revitalized Peace Agreement, and called upon the South Sudanese authorities to meet their commitments without delay, including taking all steps necessary to complete the deployment of the necessary unified forces, as well as preparation for free, fair, and peaceful elections.
South Sudan became the 44th member to ratify the Maputo Protocol on the Rights of Women in Africa, when South Sudan's Minister of Gender, Child and Social Welfare, Aya Benjamin Warille deposited the instruments of ratification with the African Union Commission on Human and People's Rights on the 7 June 2023.
SUDAN
There were over 260 political violence events and over 1,020 reported fatalities in Sudan between 20 May to 16 June 2023 – the second full month of intense conflict between the Sudanese Armed Forces (SAF) and Rapid Support Forces (RSF). The fatalities bring the total number of those killed since the conflict broke out in Mid-April to over 2800, while nearly three million others have been displaced in the same period.
The United Nations High Commissioner for Human Rights Volker Türk warned that the Sudan conflict has fast turned into a human rights and humanitarian crisis that was unfolding at an alarming rate, on a devastating scale and with a complexity not seen before in Sudan. Mr. Volker told the UN Human Rights Council that "The reckless, senseless conflict was taking place in a context of total impunity," causing immeasurable suffering to the Sudanese people.  
TANZANIA
Tanzanian authorities repeatedly resorted to ill-treatment, excessive use of force, arbitrary arrests and detentions, to evict members of the Maasai Indigenous community, a new report by Amnesty International has found. The report  We have lost everything: Forced evictions of the Maasai in Loliondo, Tanzania, details how the Tanzanian authorities forcibly evicted the Maasai community from Loliondo, a division in Tanzania's northern Ngorongoro district in Arusha region, leaving 70,000 people without access to the grazing lands that their livelihoods depended on.
The African Court on Human and Peoples' Rights dismissed the bulk of a petition brought by human rights activists against Tanzania challenging provisions of the National Elections Act that they claimed were discriminatory against non-civil servants and gave the president too much appointing power. The petitioners had particularly contested the provision in the law that limits the selection of the director of elections and returning officers to members of the civil service, but 9 0f the 10 judges ruled that the provision was a "reasonable" system and not a violation of the charter as alleged