Dear friends,
Internationally, May is also recognized as Mental Health Awareness Month. Accordingly, DefendDefenders has, since 2020, annually observed it as such, undertaking a series of activities and awareness campaigns designed to increase awareness about the various mental health challenges that continue to afflict especially human rights defenders (HRDs), and to confront the stigma that undermines their ability to seek and receive social and medical support.
This year was no exception. On 8 May, I launched a social media campaign to further reinforce our advocacy efforts in that regard, and to rally other actors to join us in confronting this grave, yet underreported challenge affecting our human rights community.
On the regional front, we continued to be appalled by the events in Sudan. When the conflict broke out on 15 April, we led international advocacy to get the UN Human Rights Council to convene a special session on Sudan, which it eventually did on 11 May. Although the resultant resolution fell short of constituting an investigative mechanism, it refocused international attention on the conflict, and we will continue to press for stiffer accountability when the council convenes for the 53rd session in June.
In addition to our sustained advocacy, we continued to prioritise our protection work.  This month, we received a total of 133 requests for support from HRDs at risk. Out of these, 41 requests were approved, benefitting 54 secondary dependents.  36 requests were referred to various partner organizations, 29 were rejected, while 26 requests are still pending verification.
Over the years, as demand for our efforts has grown, we have had to expand the scope of our interventions, which has in turn led to growth in our staffing numbers. Naturally, this growth has meant that we must look for bigger premises commensurate to our scale, scope and ambition. Accordingly, starting 1 August, we will be relocating to a new address – Lotis Towers, Plot 16, Mackinnon Road, Nakasero.  
As always, we will be glad to welcome you at our new premises. In the meantime, we will continue to carry out our mandate without exception, and our channels of communication remain open, 24/7.   I wish you all good interaction with our work for May.
Hassan Shire,
Executive Director, DefendDefenders
Chairperson, AfricanDefenders.    
Human Rights Defender of the Month:
GODFREY KAGAAYI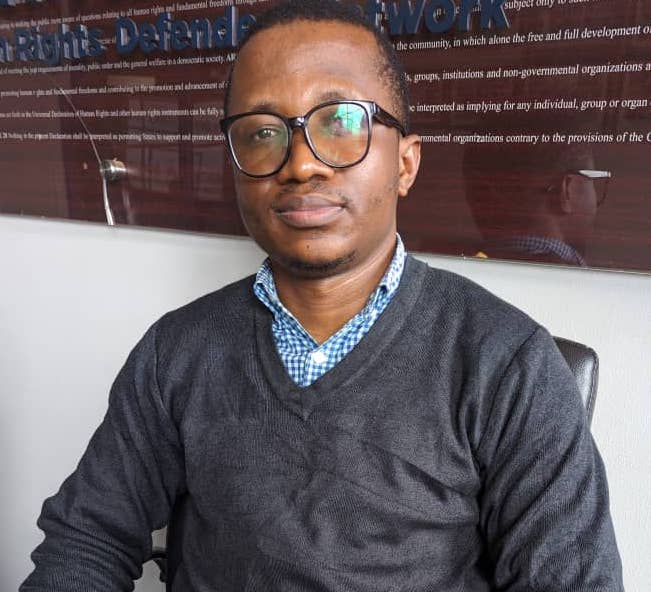 Born 33 years ago, in Bukoba, northern Tanzania, Godfrey Kagaayi did not have to look elsewhere for inspiration to tackle the daunting challenge of mental health. By his own admission, the family and community in which he was raised were fertile grounds for the same.
His family had crossed the border into Uganda when he was barely 5 months, settling into present day Rakai district. But the Rakai of the 90s was a difficult place for a child to make their earliest memories: In 1990, Uganda's first ever case of HIV/AIDs was reported in the district, setting off a decade of suffering and anguish for many of its residents. 
Opportunities and Recommended Readings:
Updates from DefendDefenders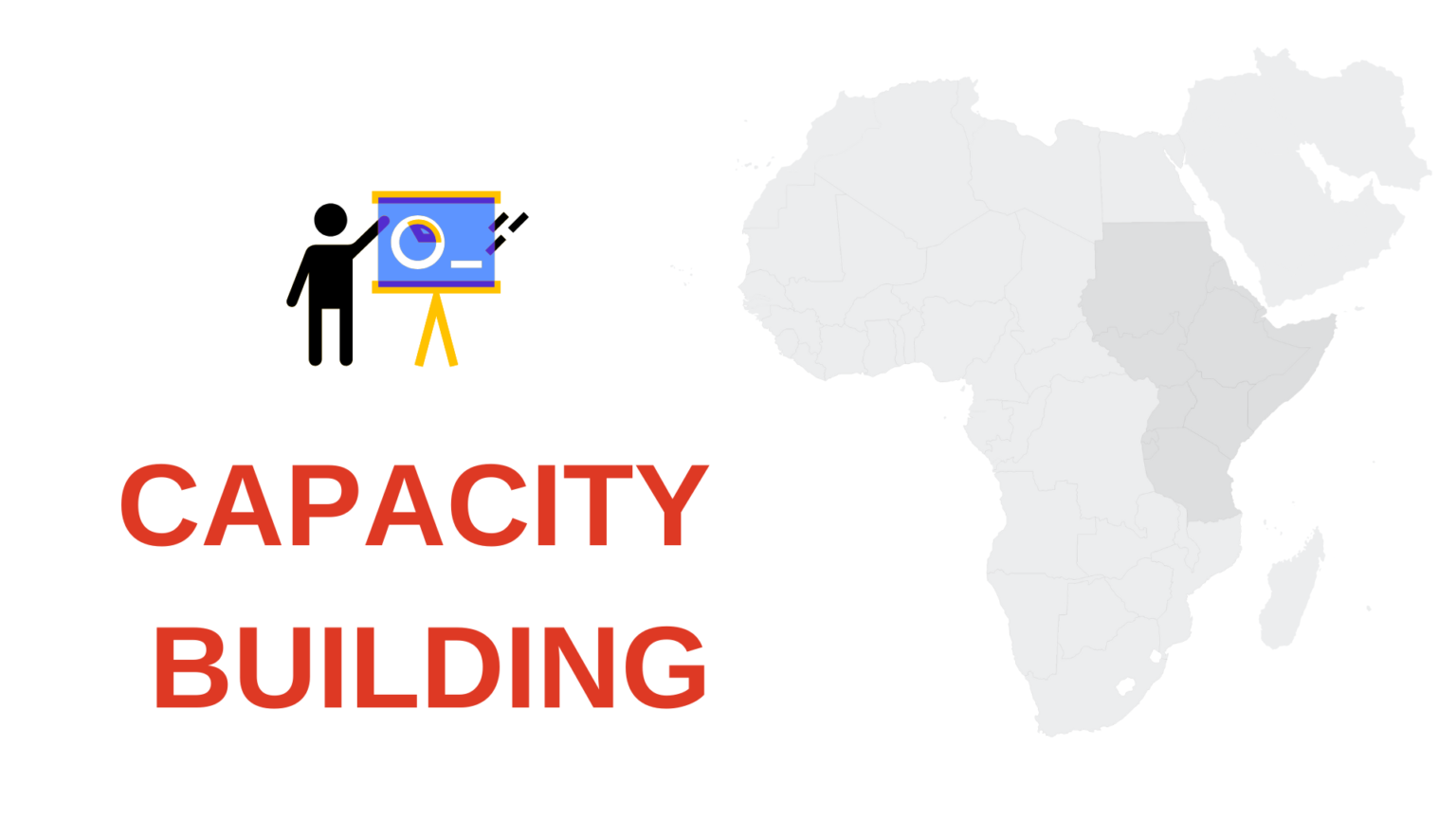 DefendDefenders conducted a digital security audit for seven HRD coalitions in the Sahel, with the purpose of strengthening their digital security systems against external threats.
From 2 – 4 May, DefendDefenders facilitated an online sensitisation campaign against disinformation in the digital age, benefitting 13 HRDs (8 female, 5 male)
From 10- 11 May, DefendDefenders attended and participated in the Protection Working Group meeting organized by Defenders Coalition Kenya, to share experience about protection work in the region.  
From 23-24 May, DefendDefenders conducted a digital security training for Mali's HRD coalition – Centre de formation, which benefitted   29 HRDs (17 male, 12 female)
From 22 – 25 May, DefendDefenders conducted a digital security training of trainers (ToT) in Mbale, Eastern Uganda, benefitting 12 HRDs (5 female, 7 male).
On 29 May, DefendDefenders kickstarted another safe sister training for Women HRDs (WHRDs), which was attended by 13 participants.
From 22- 25 May, DefendDefenders conducted a ToT for 15 HRDs from eastern and northern Uganda on how to be vigilant and enhance their physical security. Of The 15, 6 were males and 9 were female. 
From 29 – 31 May, DefendDefenders organized a ToT for HRDs in exile in resource mobilization and financial management. A total of 12 HRDs were trained and (6 female, 6 male).
DefendDefenders trained 15HRDs in monitoring, documentation and reporting of human rights violations. Of the 15, 8 were female and 7 male.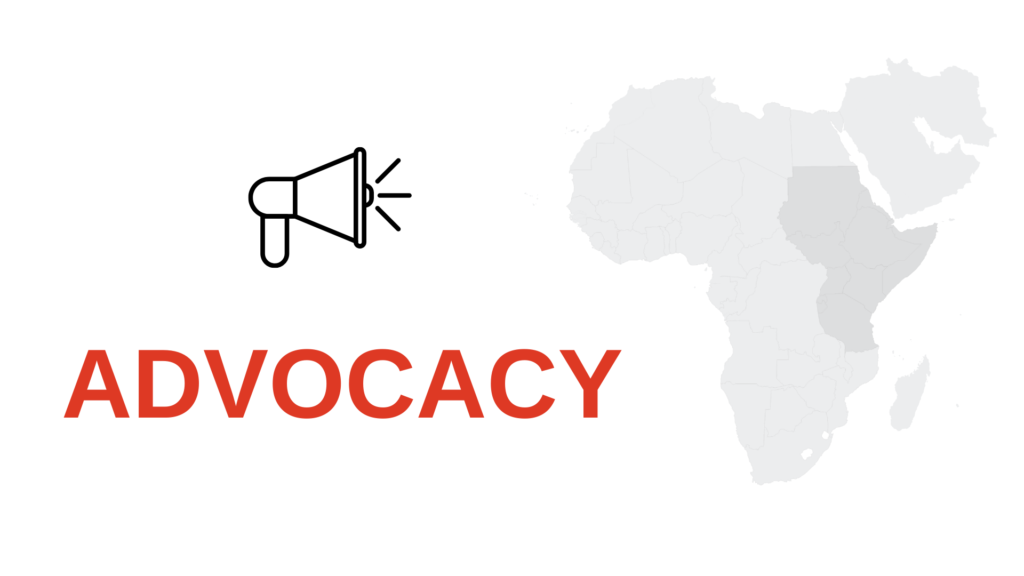 Following the outbreak of armed conflict in Sudan, on 15 April 2023, we led a civil society callfor a special session of the UN Human Rights Council. Our advocacy efforts were successful: states convened a special session on 11 May 2023. The resolution they adopted, however, fell short of creating an investigative mechanism, as we advocated. Instead, it enhanced reporting and debates on Sudan, building on existing mechanisms, including the designated OHCHR Expert on Sudan.
We continue to advocate for stronger HRC action on Sudan ahead of the Council's 53rdregular session (HRC53). In parallel, we are advocating for a strengthened resolution on Eritrea, which addresses the country's key human rights issues.
BURUNDI
Following a visit and engagement with exiled Burundian and those living in the diaspora in Belgium, the UN Special Rapporteur on the situation of human rights in Burundi, Fortuné Gaetan Zongo, urged the Burundian government to prioritise reconciliation and free civic space for all Burundians to participate in their country's governance. "It is difficult to speak of normalisation and lasting peace when thousands of Burundians continue to live in exile, when civic space does not allow civil society organisations, the media and political parties to operate independently, and when journalists are imprisoned for doing their job," he said.
Burundi's embattled former Prime Minister Alain-Guillaume Bunyoni appeared in court for the hearing of a case in which he is accused of undermining national security, undermining the proper functioning of the national economy, illegal enrichment, and insulting the president. The three-judge high court bench extended his pre-trial detention at Ngozi Prison in the north of the country, where he has been detained since his arrest last month. Bunyoni was prime minister from mid-2020 to September 2022 but was fired in a high-level political purge after President Evariste Ndayishimiye took office.
KENYA
In a press statement, Kenya's civil society organisations(CSOs), under the banner of the National Integrity Alliance (NIA) protested the appointment of Mr. Noordin Haji, the Director of Public Prosecutions (DPP) to head the National Intelligence Service (NIS) because of Mr. Haji's compromised track record and failure to fulfil his constitutional obligations while serving as the DPP. Among others, the CSOs accuse Haji of failing to prosecute several corruption and murder charges in the lead-up to last year's elections and failing to give justice to victims of the same crimes.
Kenyan human rights activists called upon the government to guarantee and facilitate the right to freedom of assembly and protest, warning that clamping down on legitimate civil protests was a contravention of Kenya's constitution. The activists were addressing the press in relation to the state's reactions to the cost-of-living protests commandeered by Opposition leader Raila Odinga in March this year, in which several protestors were killed while others were summarily arrested without trial.
ERITREA
Ahead of the 53rd session of the Human Rights Council (HRC53), over 30 African civil society organisations(CSOs) wrote to the Council to adopt a resolution renewing the mandate  of the Special Rap­por­teur on the situation of hu­man rights in Eritrea for another year. The CSOs also called upon the council to review Eritrea's human rights situation and press the Eritrean government on continued human rights excesses including the continuous forceful conscription of citizens into the country's military service, the detention of journalists without trial and the excesses of the Eritrean Military within and outside the country's borders.   
ETHIOPIA
With Sudan's political and Military crisis persisting through May, Ethiopia continued to suffer a huge refugee influx, with more than 1000 people crossing into the country through Ethiopia's border point of Metema. The United Nations Office of Humanitarian Assistance (OHCA) noted that Ethiopia needs up to $76.9m in humanitarian assistance relief to cope with the continuous refugee numbers.    
Six months after the signing of the Cessation of Hostilities Agreement (COHA) between the Government of Ethiopia and the Tigray People's Liberation Front (TPLF), the United States called for the complete withdrawal of Eritrean forces from the Tigray Region and a credible transitional justice process, including accountability for those responsible for human rights violations and abuses, as critical ingredients for achieving sustainable peace in northern Ethiopia. In a statement by US Secretary of State Antony Blinken, the US also called upon the Ethiopian authorities to use a similar approach to ensure peace in the country's Oromia region, which has also been restive over the last few years.  
RWANDA
The Democratic Republic of Congo (DRC) again accused Rwanda of supporting the M23 rebels responsible for fomenting insecurity in the eastern part of the country. In a new referral to the International Criminal Court,  DRC also accused Rwanda of pillaging its natural and mineral resources in the restive region, and called for the court to conduct a full investigation ahead of the ICC prosecutor's visit later in the month.   
SOMALIA
The Al-Shabaab terrorist group attacked a base of Ugandan peacekeeping members of the African Union Transition Mission in Somalia, claiming it had killed 137 soldiers in total. Uganda's President Museveni later put the number of casualties at 54, noting that the Ugandan peacekeepers had managed to recapture the base, 130Kms south West of Mogadishu.  
SOUTH SUDAN
The UN security council voted to renew sanctions on South Sudan, including assets freezes, travel bans and an arms embargo for an extra year, in relation to the country's unimproved human rights situation. The Council condemned past and ongoing violations of human rights and international humanitarian law by armed groups and national security forces, and condemned targeting of civil society, including journalists and human rights defenders, emphasizing that the Revitalised Transitional Government of National Unity bears the primary responsibility to protect its population from genocide, war crimes and crimes against humanity. 
UNICEF reported that over 54,000 refugees had flocked into the country by mid-May, fleeing the conflict in Sudan, threatening to worsen an already delicate humanitarian situation in the country. The report noted that 54% of arrivals are women and children, with many arriving "hungry, weak, dehydrated and exhausted and without the means to reach their final destinations."   
SUDAN
The military and political conflict between the Rapid Support Forces (RSF) and the Sudan Armed Forces (SAF) continued throughout May, exacerbating a humanitarian crisis in the country. Since the confrontation between the RSF and the SAF erupted in mid-April, more than 1,800 people have been killed according to the Armed Conflict Location and Event Data Project, and at least 1.6 million more have been displaced, according to the United Nations Office for Coordination of Humanitarian Efforts(OCHA)
The government side to the Sudan conflict represented by the SAF suspended its participation in talks to end the nearly two months conflict in the country, after it accused its rival RSF of violating terms of a previously agreed-upon ceasefire.   The talks began in the Saudi Arabian port city of Jeddah in early May and produced a declaration of commitments to protecting civilians and two short-term ceasefire deals that have been repeatedly violated. 
UGANDA
In a new report by the Uganda Human Rights Commission (UHRC), Uganda Police were ranked the top violators of citizens' rights for 2022, according to the tally of complaints registered by the rights body.  Of the 691 complaints registered by the Commission, 411(52%) were against the Uganda Police, 147 against private individuals, while 96 were against the Uganda Peoples Defense Forces