Dear friends and colleagues,
Throughout June, we continued to prioritise wellbeing by initiating activities that focus on mental health and promote welfare of human rights defenders (HRDs).  As renowned public health physician Gary Kaplan noted, "Physiologically, psychological issues are not separate from pain issues. They are the same thing manifesting differently."
The Covid-19 pandemic continues to affect the lives and livelihoods of many including HRDs. It has induced sustained lockdowns of entire countries and communities, ushering in an unprecedented era of social isolation. Inevitably, this has taken a toll on people's emotional, social, and economic well-being globally, because of the diminished human and social interaction.   
At DefendDefenders, we have tried to wither this storm by not only continuing to pursue our vision as best as possible in the circumstances, but also by reaching out to our African and global networks to offer support to HRDs.  Simultaneously, we support global action towards ensuring peaceful and harmonious communities where the rights and well-being of people are respected in accordance with the Universal Declaration of Human Rights.  
As such, DefendDefenders and AfricanDefenders ran a campaign sharing wellbeing tips and ideas, including some of the therapeutic work HRDs have been up to during these times. In an effort to continue building strong networks of HRDs at national levels, we hosted our friends from the South Sudan Human Rights Defenders Network with whom we had several mentorship sessions around the different facets of our work. 
Globally, we  urged the United Nations Human Rights Council (Council) to adopt a resolution on Ethiopia to enable international debate on the worrying human rights situation in Tigray. I am pleased that the Council did the right thing and passed a modest resolution that allows public debates on the human rights dimensions of the crisis. We hope this conflict can be resolved soon. Through AfricanDefenders, we joined fellow human rights organisations to appeal to the Council to act against continued human rights violations in Cameroon. 
No matter, the circumstances, DefendDefenders shall continue to do its part in advocating for a safer working environment for all HRDs.  
Wishing you better wellbeing and continued resilience.
Yours in solidarity, 
Hassan Shire
Executive Director, DefendDefenders
Human Rights Defender of the Month: Ana Taban
Ana Taban, which means 'I am Tired' in Arabic, was established in 2016 in Nairobi, Kenya out of frustration of South Sudanese artists with several issues related to the civil war in the country. This was after another conflict broke out at the Presidential Palace in Juba a few months after the signing of a peace deal. The group members lost a lot to the conflict, including colleagues, friends, family members, and homes, as some were displaced. They were weary of going through the same things again.
Updates from DefendDefenders:
DefendDefenders was active at the UN Human Rights Council, which opened its 47thregular session (HRC47) on 21 June to 13 July. We advocated for resolutions on Eritrea (aiming to renew the UN Special Rapporteur's mandate) and Ethiopia. Together with partners, we are urged states to adopt a resolution that requests the UN High Commissioner for Human Rights to report on Tigray.
Read Hassan Shire's takeon why the Human Rights Council should adopt a resolution on, and discuss, the Tigray crisis.
We also advocated for a resolution on civil society space (civic space), highlighting the key role of civil society to prevent and help overcome crises, including global health crises such as the Covid-19 pandemic.
In a lettersent to states ahead of HRC47, AfricanDefenders, DefendDefenders and 60 Cameroonian, African and international NGOs urged states to deliver a joint statement on Cameroon, which may lead up to a resolution establishing an investigative mechanism at a later stage.
Read our oral statementsto HRC47.
In June 2021, DefendDefenders met with France's Ambassador for Human Rights, Delphine Borione, and the Special Adviser of the UN Secretary-General on the Prevention of Genocide, Alice Wairimu Nderitu, among others.
AfricanDefenders, the Cairo Institute for Human Rights Studies(CIHRS), and 80 Algerian, regional and international human rights organisations sent a letter to the member states of the United Nations Human Rights Council, calling for urgent action on Algeria at the 47th session of the United Nations Human Rights Council (UNHRC47) following the government's crackdown on opposition and independent forces in the country.
AfricanDefenders, CIHRS, and seven other organisations held a side event ahead of UNHRC47 to discuss countering the Algerian government's escalating human rights violations the context of its crackdown on fundamental freedoms.
Together with Crisis Action and 28 other civil society organisations, AfricanDefenders sent a letter to Southern Africa Development Community (SADC) calling for the bloc to adopt a human-centred holistic response to interventions in Cabo Delgado, Mozambique.
In the June edition of DDH infos magazine, AfricanDefenders gave insight on how the Ubuntu Hub Cities Programme operates during the COVID-19 pandemic. They shared some of the challenges they faced and how they overcame them.
DefendDefenders hosted members of the South Sudan Human Rights Defenders' Network (SSHRDN) for a mentorship visit. DefendDefenders carried out different mentorship sessions in building best practices on case management, financial procedures, and monitoring and evaluation.
On world refugee day, DefendDefenders and AfricanDefenders published a statement highlighting the challenges faced by exiled and refugee HRDs.
DefendDefenders tech team conducted five trainings benefiting 92 participants.
Between 13-15 June, the tech team participated in the digital safety clinic for RightsCon 2021. The team responded to 18 cases of digital security and safety requests by attendees. They additionally educated participants on preventative digital safety.
The protection team conducted a physical and digital security management training for 15 Kenyan HRDs in partnership with the Defenders Coalition – Kenya. The training took place from 7– 11 June in Kajiado County outside of Nairobi. 
On 14th June 2021, the protection department and AfricanDefenders had a meeting with Human Rights Centre Uganda (HRCU) and Universal Coalition of Affirming Africans Uganda (UCAAU) to brainstorm on the challenges, strong points, protection mechanisms and the roles of stakeholders to inform the advocacy strategy on access to justice for HRDs in Uganda.  
The protection team run the annual month of HRD Wellbeing campaign in which tips, quotes, short videos, and highlights of therapeutic work by HRDs were highlighted. The team also delivered 2 wellbeing sessions and a webinar as part of the campaign.
One of the key outcomes from the month of wellbeing was a set of recommendations for stakeholders on how to better support and promote holistic wellbeing of HRDs.
In June we received 41 requests for support, 16 were approved, 11 were rejected, nine were referred to partners, one was withdrawn, and four cases are still under assessment.
Association of Progressive Communication , 'Digital Security First Aid Kit for Human Rights Defenders' (apc.org)
Frontline Defenders website has several digital security resources and How to tools : (frontlinedefenders.org)
The impact of the 2nd Lockdown on mental health: An interview piece by DefendDefenders' well-being lead Karis Oteba (monitor.co.ug)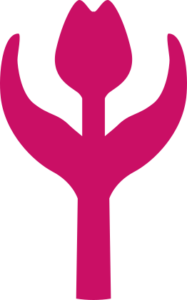 The nomination period for the Human Rights Tulip 2021 has been extended to  27 July at 11:59 PM. Nominate an exemplary HRD or human rights organisation on the button below👇🏿 
Human rights updates from the East and Horn of Africa sub-region:
On 22 June 2021, the Ntahangwa Court of Appeal publicly announced its decision to overturn Germain Rukuki's conviction made on 04 June 2021. Germain's sentence was reduced from 32 years to one year. In 2018, Germain was charged with "participation in an insurrectional movement", "threatening internal state security", "attacking the authority of the state" and "rebellion". The court of Appeal upheld the conviction for "rebellion" but overturned the other charges. Germain Rukuki was released on 30 June 2021.
Ahead of Ethiopia's parliamentary election, the Ethiopian government ordered a 'period of silence' which entails a ban on campaign rallies and a media ban on election broadcasting. The national electoral board created new rules for media outlets including prohibiting media outlets from interviewing political candidates. Reporters without Borders along with journalists in Ethiopia voiced concerns claiming five days is a long period to restrict media
On 12 June 2021, Royal Media Services correspondent, Jimmy Simiyu was allegedly threatened with death by the administration of Bungoma Governor Wycliffe Wangamati. Prior to the threat, Simiyu published two stories accusing the governor of breaking Covid- 19 regulations. On 14 June 2021, journalists in Bungoma demonstrated in support of Simiyu, and the Media Council of Kenya urged Governor Wycliffe Wangamati to respect press freedom.
On 27 June 2021, protests broke out in Kisii after the alleged police shooting of a 16-year-old girl. Reportedly, police officers shot the girl while dispersing a protest in Rioma the previous day. Residents of Rioma protested the death of a convict, Erick Achando. Residents believe security agents beat Achondo for breaking the seven PM curfew, but the police insist that Achondo and two other inmates were sick, and Achondo died in hospital.
On 18 June 2021, the prosecutor asked for a life sentence in the case against Paul Rusesabagina, the former manager of Kigali's Hôtel des Mille Collines, He faces nine offences including membership in a terrorist group and financing terrorism.  Rusesabagina has not shown up for his trial since 12 March 2021, when the court rejected his request to have six months to prepare for his defense. He cited that he "does not expect justice" as the reason for abandoning the process.
On 10 June 2021, plain-clothed  National Intelligence and Security Agency (NISA) officers and federal police officers intimidated a dozen of journalists in Hodan District while covering a protest. Parents protested "missing" young men who were allegedly recruited and sent to Eritrea, and possibly later to Ethiopia's Tigray region, by the Somali government. The authorities reportedly ordered all journalists to stop covering the protest and attempted to confiscate their equipment.
On 11 June 2021, NISA officers and police officers detained Ubeyd Hassan Mohammud, Star FM journalist, following a report published on the unsuccessful efforts to end inter-clan conflicts in the region. Mohammud claims he was held for four days at a house owned by the NISA commander in Guriel town. He was released without charges on 14 June 2021.
On 24 June 2021, four unknown assailants stabbed Hanad Ali Guled, the news editor of Goobjoog Media Group and Secretary of Somali Journalist Syndicate. On his way home, Guled was ambushed by the four men, violently beaten, and stabbed twice with a knife on his arm and the back of his neck causing him to bleed severely. The attackers fled the scene and Guled was taken to the hospital.
Four Good News Radio media personnel were assaulted by police officers while visiting a detained artist on 19 June 2021. The artist's arrest is allegedly linked to an unreleased song that condemns police brutality. The four media personnel were reportedly tortured. They were later released but the artist remains in detention.
On 30 June 2021, protests broke out in Khartoum over the controversial economic reforms backed by the International Monetary Fund (IMF). Protestors demanded the resignation of the transitional government following the economic reforms that reduced subsidies on petrol and diesel resulting in an increase in price. Police officers fired teargas and violently dispersed the crowd.
In the abovementioned protest, Sudanese authorities arrested Al Jazeera Arabic correspondent, Ali Abu Shaleh while covering the protest. He was later released.
On 14 June 2021, the Committee to Protect Journalists (CPJ) released a statement urging President Hassan to reform the restrictive media laws that stifle civic space and lead to self-censorship. Additionally, CPJ requested that the government investigate attacks against journalists. Freelance Journalist Azory Gwanda has been missing since 2017. Authorities have failed to effectively investigate his case with a view to determining his fate or whereabouts and holding those responsible to account.
On 28 June 2021, leading opposition activist and CHADEMA party member Mdude Nyagali was set free by the Resident Magistrate's Court of Mbeya as the prosecution failed to present sufficient evidence to convict him on drug trafficking charges. Nyagali was accused of drug trafficking, a violation of Section 15 A (1) of the Drug Control and Enforcement Act (2005).
On 14 June 2021, 18 opposition supporters were released on bail by the Ugandan military court. The opposition supporters were detained since the beginning of the year for allegedly violating Covid-19 restrictions, however, critics claim the detention is politically motivated.
On 17 June 2021, the Buganda road Chief Magistrate Court granted bail to Pidson Kareire and Darious Magaea, two online journalists working for Drone Medi and the East African Watch.net. The two online journalists were charged with criminal libel under section 179 of the Penal Code Act on 27 May 2021. The charge sheet states that the two online journalists published defamatory claims about a Ugandan infrastructure company, Dott Services Limited.