Dear Friends,
Dear friends and colleagues,

November is that time of the year when we take stock of our year's work, take note of our highlights, reflect on where we fell short, and strategise on how to better our efforts in the coming year. From 16-19 November, we convened for our annual staff retreat to do exactly that, and returned three days later energized to close our year's account on a high.

After months in the pipeline, we launched our white paper on the impact of Covid-19 on human rights defenders. It is our hope that as the world settles into the recovery phase of the pandemic, such literature will help inform interventions, and guide policy makers to support the most affected people and sectors, including the justice sector.

We continued to strengthen collaboration with our development partners, who remain important anchors of our work. This month, we welcomed our good friends from PAX for peace for a visit at our offices, during which we further engaged on enhancing our existing partnership on strengthening civil courage.

On 25 November, we marked the International Day for the Elimination of Violence against Women by joining the global community to launch the annual 16 Days of Activism campaign against gender-based violence. As we note in our 16-days- long campaign, violence against women and girls remains arguably the most pervasive human rights violation globally, affecting an estimated every one in three women globally.

These grave statistics of human rights violations mean that the work of human rights defenders is often a lifeline for thousands of victims around the world, and that we cannot afford to equivocate in our resolve to support their efforts in return. This commitment we maintain, even as we head into the new year.
Hassan Shire,
Executive Director, DefendDefenders
Chairperson, African Defenders
Human Rights Defender of the Month:
Pierre Claver Mbonimpa
Arguably no single individual personifies Burundi's human rights struggle like Pierre Claver Mbonimpa. Born 72 years ago in the small East African country, Claver's quest for human rights and justice is as old as his country's modern history.
Opportunities and Recommended Readings:
Updates from DefendDefenders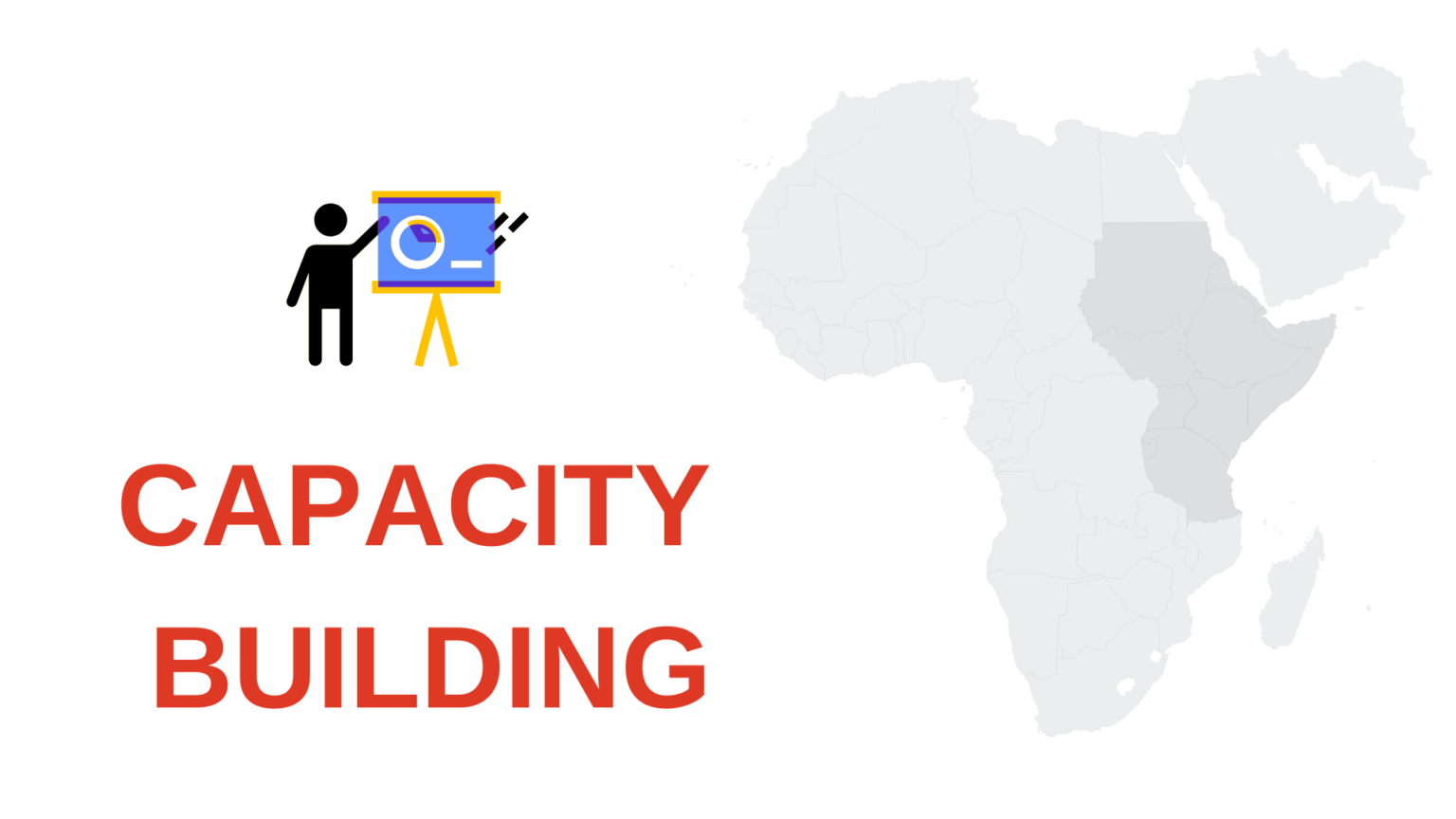 DefendDefenders was part of the participants at the Internet Governance Forum held in Addis Ababa, from 28 November – 2 December. The forum sought to empower human rights defenders to strengthen their digital security competencies considering ever evolving digital-security threats.
From 7-9 November, DefendDefenders conducted a digital security training of trainers in South Sudan, benefitting nine participants – three female, six male
From 10-12, DefendDefenders facilitated sessions on mental health and wellbeing on the sidelines of the Appreciation for HRDs in East Africa (AHEA) Awards. The activity which took place in Dar es Salaam brought together 100 HRDs working on sexual orientation and gender identity from across East Africa.
From 21 – 25 November 2022, DefendDefenders conducted a training of trainers for 20 human rights defenders (HRDs) – seven female and 13 male, from Mali, Burkina Faso, Benin, Ivory Coast, Niger, and Togo. They represented the Malian HRDs Coalition (COMADDH), Burkinabe HRDs Coalition (CBDDH), Niger HRDs Network (RNDDH), West Africa HRDsNetwork (ROADDH/WAHRDN), CIVICUS, Amnesty International and PAX partners in West Africa. The participants were trained in physical and digital security management and training methodology. 
DefendDefenders also conducted a wellbeing training at the 7th Annual HRD Academy in Kenya. This year, the academy brought together 128 HRDs from across Kenya's 46 counties and lasted from 28 November – 2 December, under the theme; "strengthening HRDs resilience to safeguard civic space and wellbeing.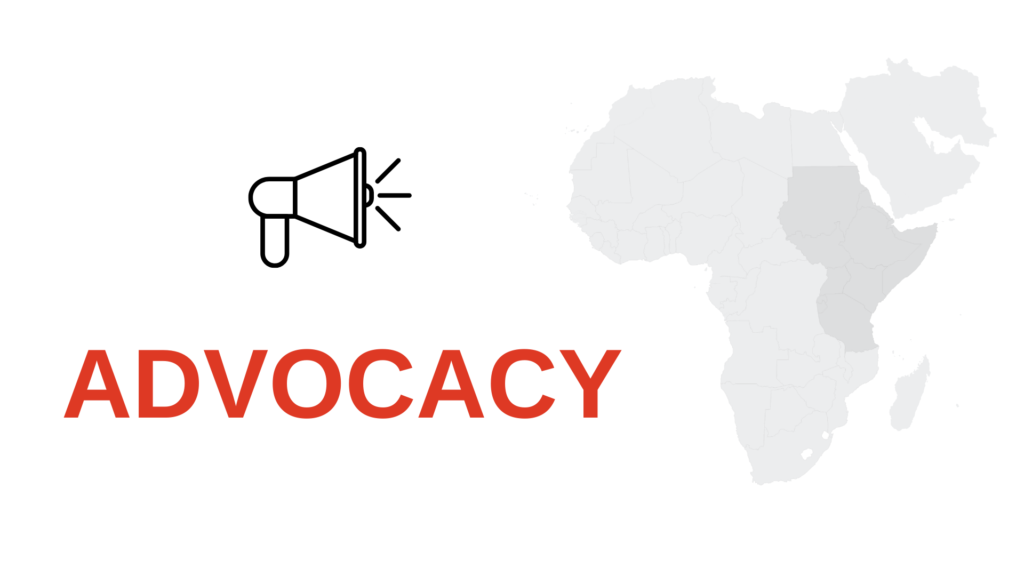 With partners ISHR and other HRCnetmembers, DefendDefenders took part in a lunch meeting with the new UN High Commissioner for Human Rights, Volker Türk. Mr. Türk took up his functions on 17 October 2022, succeeding Michelle Bachelet. Ahead of the meeting, we shared priorities and flagged key issues for what is one of the most difficult jobs in the world.
AfricanDefenders participated in the Southern Africa Human Rights Defenders Summit Biannual General Assembly held in Lusaka, Zambia, where we discussed strengthening human rights institutions to defend civic space and how to confront increasingly restrictive NGO-laws in the region.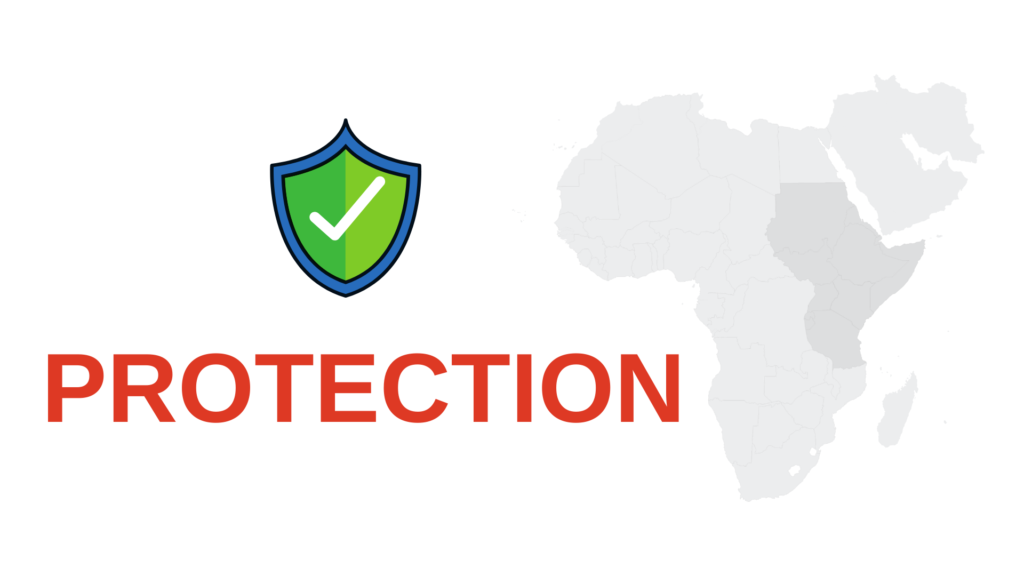 From 1- 30 November, DefendDefenders received a total of 67 requests for emergency support from HRDs. Out of the total requests received; 26 (39 %) requests were approved. 10 (15 %) requests were referred to various partner organisations, 13 (19 %) requests were rejected, and 18 (27 %) requests are still pending verification.
BURUNDI

The Committee to Protect Journalists called for the immediate and unconditional release of Burundian journalist Floriane Irangabiye, a talk show host on Rwandan-based Radio Igicaniro, known for its critical debates on Burundian public Affairs. Irangabiye, who had been living in Rwanda since 2009, was arrested on August 30 on her return to Burundi to visit her family and has since been in detention without being formally charged. 

ERITREA
Officials representing the Tigrayan People's Liberation Front at the group's negotiations with the Ethiopian government accused Eritrean forces of continuing to commit human rights violations in Tigray, including sexual violence and crimes against humanity. Since the start of the conflict in Tigray region, Eritrean forces have been routinely accused of similar human rights violations that have exacerbated the conflict and worsened the resultant humanitarian crisis. 
ETHIOPIA
Ethiopian government representatives and top officials from its embattled region of Tigray signed a peace deal to end hostilities and allow humanitarian access to the country's northern region, giving hope that the conflict that has raged for the last two years might be coming to an end. The peace agreement followed days of African Union-mediated negotiations in South Africa, with all parties agreeing to disengage from all forms of military activities and to protect civilians. 
Human Rights Watch warned that the peace deal signed between Ethiopian government and representatives of its Tigray region needed stringent monitoring to ensure that human rights violations do not continue to happen, as the two sides work towards restoring lasting peace in Tigray. "Key backers of the agreement should prioritise protecting civilians, press for robust monitoring, and ensure that the Ethiopian government and Tigrayan authorities fully carry out their rights commitments," the rights body said, in a statement.

KENYA
Media freedom international NGO, Reporters Without Borders called for an independent UN probe into murder of Pakistani TV news anchor Arshad Sharif, who was shot dead near Nairobi on 23 October 2022. The call follows contradictory statements from the Kenyan security authorities investigating the matter, and accusations that the Pakistani team dispatched to help in the investigations may itself be an accomplice in the murder. Sharif had fled Pakistan in August following reports that he was to be arrested for interviewing an ally of Imran Khan, Pakistani's popular former Prime Minister who was ousted in a no-confidence vote in April this year.  

Human Rights Watch called for a thorough and transparent inquiry into the mysterious death of Lawyer Paul Gicheru who was undergoing trial for witness tampering at the International Criminal Court. Mr. Gicheru was found dead at his home on 26 September, under circumstances still unknown. At the time of his death, he had been awaiting a verdict in his trial on witness tampering charges connected to the long-dropped case against Kenyan President William Ruto, in which the President and his predecessor were accused of masterminding the 2007-2008 post-election violence in Kenya, in which hundreds of people died. 

RWANDA
After a three-year trial, two Rwandan journalists were sentenced to life imprisonment and a third to 35 years imprisonment for their role in the Rwandan Genocide that claimed an estimated 800,000 lives in 1994. The trio were handed sentences by the International Crimes Tribunal for Rwanda sitting in Arusha, Tanzania, which found them culpable for using their respective media platforms to promote hate speech and incite Hutu extremists to exterminate the minority Tutsi. 

SOMALIA 
Somalia press freedom activists termed as "unacceptable," a move by the Government of Somalia to pressure Abdalla Ahmed Mumin, the Secretary General of Somali Journalists Syndicate (SJS) to quit media advocacy as a pre-condition for  dropping  charges levelled against him last month. Abdalla was arrested by Somali intelligence on 11 October, on charges that the government later admitted, "had nothing to do with his profession." SJS and Somalia Media Association(SOMA) outrightly rejected the conditions and called upon the government to unconditionally drop the charges against Abdalla, who remains on bail under strict and harsh conditions.

Amnesty International urged the new government of President  Hassan Sheikh Mohamud  to adopt a 10-point human rights plan, as the government marked six months in office without concrete interventions on the human rights front. The plan, among others, calls upon the government to "prioritise human rights, ensure accountability for violations and abuses, and to protect civilians".

UGANDA
In its consideration of the second periodic report on Uganda, the UN Committee Against Torture acknowledged the country's significant human rights institutions,  but  raised concerns about unauthorized places of detention and failure to conclusively investigate cases of torture. Ugandan Attorney General Kiryowa Kiwanuka denied that cases of torture were not being investigated, noting that the Directorate of Public Prosecutions had concluded 508 cases involving torture, passed down over 800 convictions, and paid compensation to victims of torture.