Dear Colleagues,
Globally, September has been an eventful month, with world leaders convening in New York for the 77th session of the UN General Assembly to rally international action on the world's most pressing issues, from the Russian war in Ukraine, to the conflict in Ethiopia's region of Tigray, among others. Most of the month was also dominated by the UN Human Rights Council, which convened for its 51st session(HRC51) in Geneva, from 12 September – 7 October 2022.
DefendDefenders had a busy September at the HRC51, where it delivered seven oral statements on a varied range of issues and participated in interactive dialogues with the International Commission of Human Rights Experts on Ethiopia and the Special Rapporteur on Burundi, among others.  
During the session, we conducted advocacy with Burundian human rights defenders (HRDs), including Chantal Mutamuriza of Light For All and Pierre Claver Mbonimpa of APRODH. We held meetings with Burundi state delegations and organised a side event—the first in over two years within the Palais des Nations premises, in which we discussed Burundi's human rights situation and the country's efforts to hold the perpetrators of the country's 2015 human rights violations accountable.
To further solidify solidarity around our work and enhance the effectiveness of our advocacy efforts, I met with several state delegations and partners, including African Ambassadors and discussed issues of common interest, especially, but not limited to enhancing the safety and wellbeing of HRDs.
On the regional front, I would like to congratulate our Kenyan colleagues for concluding a largely peaceful electoral process. I particularly would like to applaud the Kenyan HRDs and their national coalition, who, together, remained vigilant throughout the electoral period, ensuring that human rights violations wherever they occurred did not go unreported.
All over the region, we stand in solidarity with HRDs who are trying to hold power accountable and challenging their governments to live up to their international human rights commitments as enshrined in the Universal Declaration of Human Rights and in the African Charter on Human and Peoples' Rights. As they endeavor to defend other people's rights, often endangering their own safety, DefendDefenders stands with them, and will always support them to the extent possible.
For now, I invite you to delve more into our work for September.
Hassan Shire,
Executive Director, DefendDefenders
Chairperson, African Defenders
Human Rights Defender of the Month:
Margaret Muna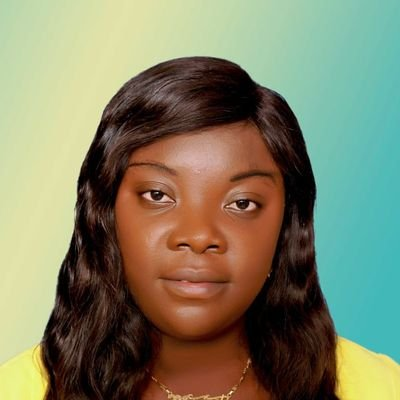 A human rights lawyer per excellence, Margaret is also an indefatigable woman human rights defender (WHRD) who has won the adulation of millions in her country for her impassioned dedication to defending the rights of women and girls in her native Liberia.
But it was not always this promising for her. Born 37 years ago in Grand Kru, Southeastern Liberia, Margaret had to do with a childhood of abuse, neglect, and want, after her, her sibling and her mother were abandoned by their father at an early age. 
Opportunities and Recommended Readings:
Updates from DefendDefenders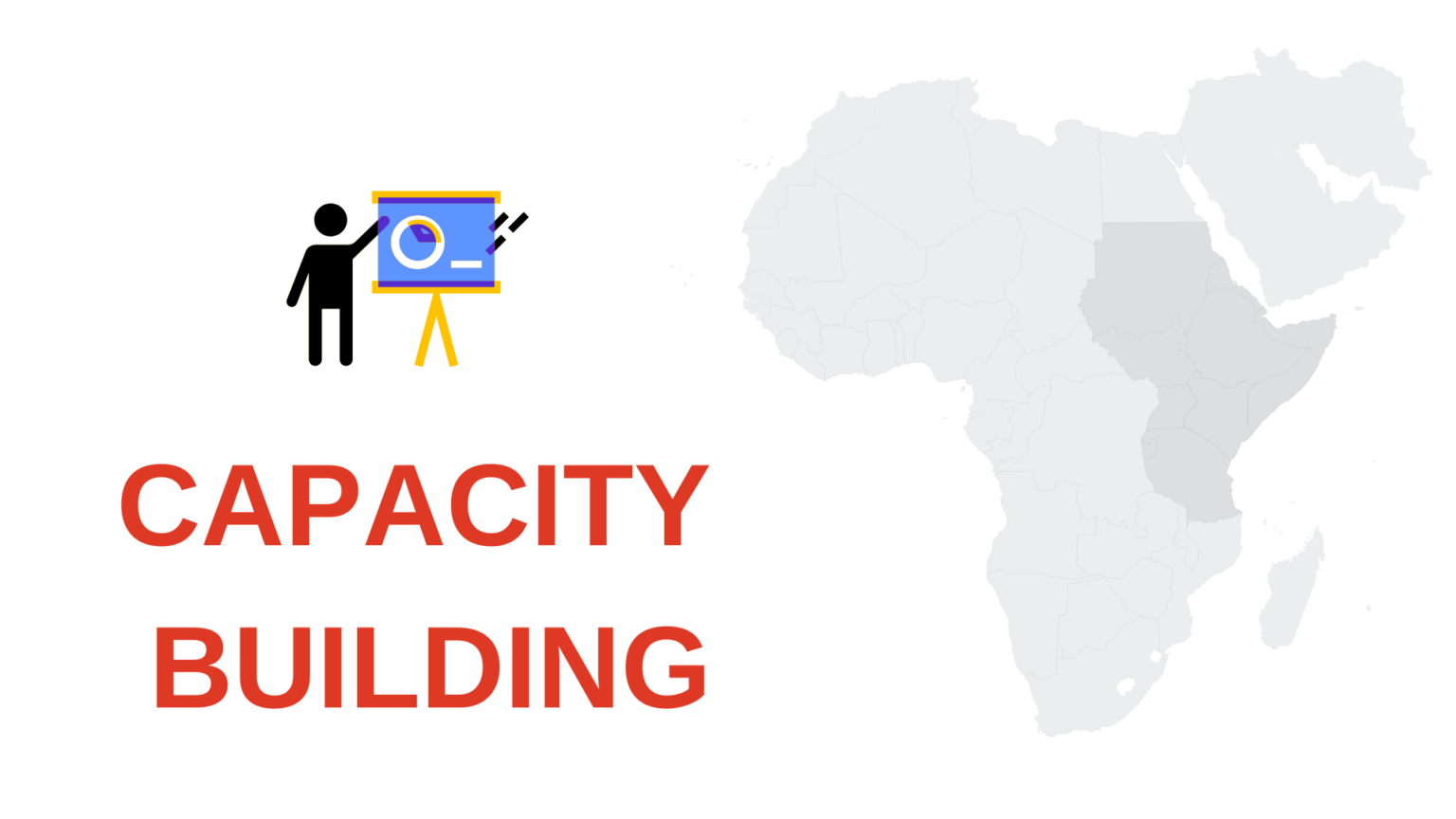 Between 5-7 and 12-16 September, DefendDefenders carried out two online digital security trainings for HRDs benefitting 18 HRDs, 11 females and seven males.
Between 19-21 September, DefendDefenders carried out a physical security and digital safety follow-up for HRDs in Kenya and Tanzania,benefitting 11 HRDs, eight female, and three males.
From 12-16 September, DefendDefenders carried out a SafeSister training for women human rights defenders (WHRDs), benefiting 10 WHRDs.
DefendDefenders conducted a digital security clinic in Lusaka, Zambia, attended by 58 HRDs, 36 female, 22 male.
From 25-30 September, DefendDefenders conducted a digital and Security training for the Sudan HRDs coalition, benefitting nine HRDs, five females, and four males.
DefendDefenders conducted an organisational security audit for the African International Christian Ministry, in Kabale, Southwestern Uganda
From 12- 17 September 2022, DefendDefenders, in conjunction with Amnesty International, PAX for Peace and ABAAB organised five-day engagement sessions for coordinators of Burkinabè Human Rights Defenders Coalition (CBDDH), Niger Human Rights DefendDefenders Coalition (CNDDH), Malian Human Rights Defenders Coalition (CMDDH) and other partner organisations in Ouagadougou, Burkina Faso. The country coalitions were trained in gender streamlining through project planning and implementation.
From 12-15 September, DefendDefenders conducted a self-care and risk management training of Kenyan HRDs in Mombasa, benefiting 15 HRDs.
From 26-30 September, DefendDefenders carried out a wellbeing and security management training for HRDs in Southern Africa in Johannesburg, South Africa, benefiting 21 HRDs, 16 female, 5 male.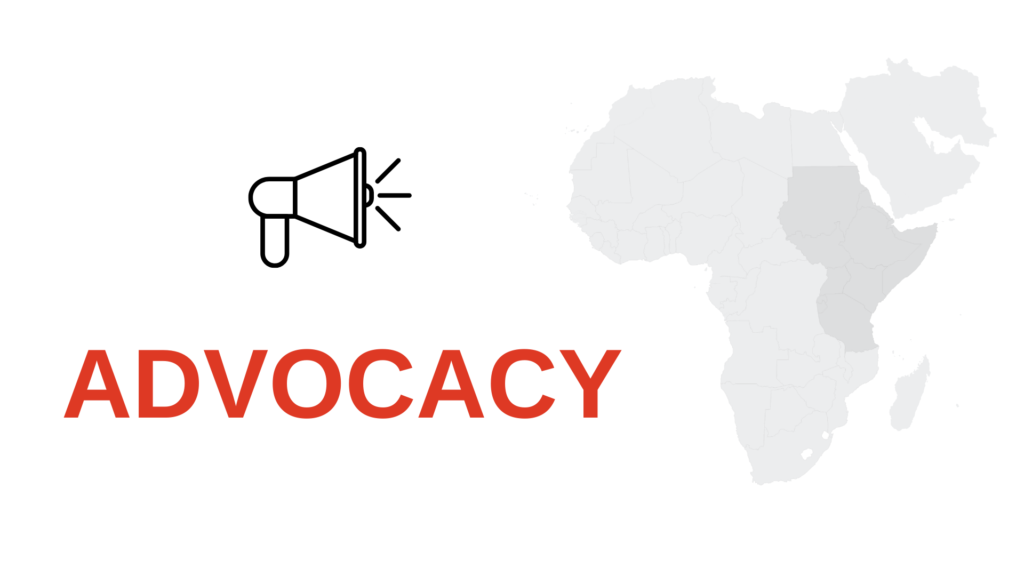 DefendDefenders and AfricanDefenders launchedan important report, "Between Principles and Pragmatism: How African states vote at the UN Human Rights Council," during the 51st session of the UN Human Rights Council (HRC51). The report comprehensively analyses the voting record and behaviour of African states at the Council since its creation, in 2006.  
During HRC51, we focused on Ethiopia and Burundi, supporting the renewal of expert mandates of their respective human rights situations, in addition to the renewal of the mandate of the UN Independent Expert on Somalia. Read the letters we released ahead of the session, on Burundi and Ethiopia
Overall, our oral statementsaddressed a range of issues relevant for human rights defenders (HRDs) in the East and Horn of Africa and on the African continent. We also welcomed the new UN High Commissioner for Human Rights, Volker Türk, and flagged key issues as he takes up his role.
AfricanDefenders and DefendDefenders were partof over 50 international civil society organizations who called on the European Union and its member states to reform their visa regime to ensure that at-risk human rights defenders can access European Union visas with guarantees, security, and predictability. 
AfricanDefenders ran a campaign – #ArtistsAsHRDs to illustrate the role that Artistic HRDs play in the fight for the protection and promotion of Human Rights. Thecampaign also explored the challenges faced by this class of HRDs and how they cope, and featured artistic HRDs from South Africa, Uganda and Zimbabwe.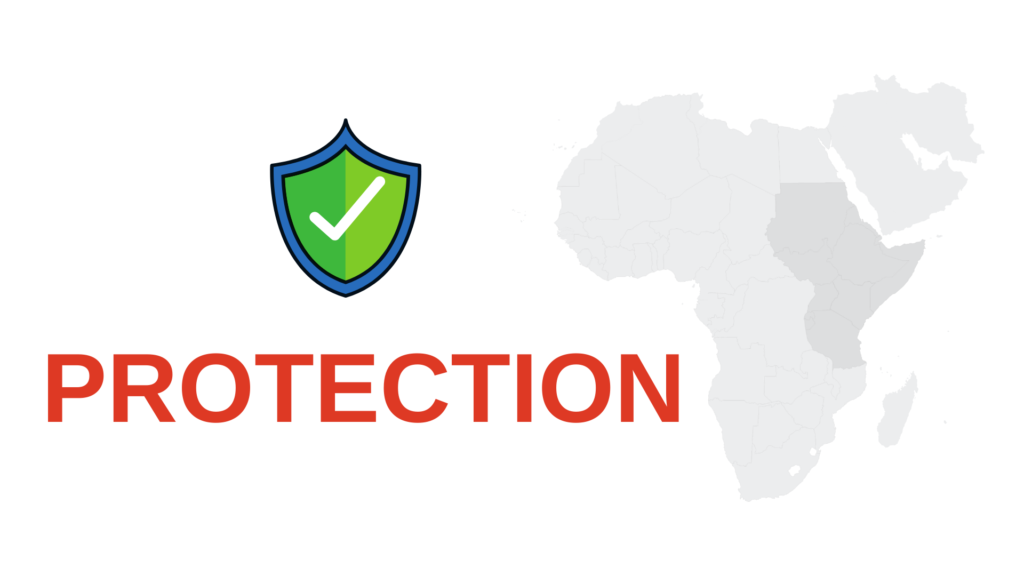 From 1- 30 September 2022, DefendDefenders received a total of 39 requests for emergency support from HRDs. Out of these, 20 requests were approved (15 male, 4 female, one human rights organisation), six requests were referred to various partner organisations, seven requests were rejected, while six requests are still under verification.
Burundi
As Burundi nears the 2nd anniversary of the arrest and detention of Burundian human rights lawyer Tony Germain Nkina, Burundian Scholar and researcher Clementine de Montjoye, in an interview with Human Rights Watch, argued Mr. Nkina remains under detention for daring to defend human rights in Burundi, and argued that the government of President Evariste Ndayishimiye cannot claim to be committed to improving Burundi's human rights situation as long as Nkina remains in detention. Nkina was arrested in October 2020 and accused of collaborating with Burundi's RED-Tabara rebel group, for which she was sentenced to five years imprisonment in June 2021.
The Special Rapportuer on the human rights situation in Burundi Fortuné Gaétan Zongo, called for public accountability for human rights violations committed during the country's 2015 political crisis, and deeper institutional reforms to guarantee that such violations do not happen again, if the country is to demonstrate a commitment to improving its human rights situation. 
Ethiopia
The Committee to Protect Journalists (CPJ) called upon Ethiopian authorities to immediately and unconditionally release Journalist Abay Zewdu, Chief Editor of privately owned satellite and YouTube-based broadcaster Amara Media Center, and cease detaining journalists without charge. Abay was arrested on 10 September and charged with disseminating false information three days later, but remains detained to date, despite court granting him bail on 16 September. In their press statement, CPJ noted that "Ethiopian authorities have relentlessly chipped away at press freedom in their country, including by throwing journalists behind bars, narrowing the space for critical reporting and commentary."
Ahead of the HRC51, four international NGOs called upon member states to support a resolution to renew the mandate of the International Commission of Human Rights Experts on Ethiopia for a year. In a joint letter, the NGOs noted that with the conflict in Ethiopia still ongoing, the renewal of the commission's mandate would be vital to "advance justice, truth, and reparations for survivors, victims, and their families."
Kenya
Rachel Ombaka, the Vice Chairperson of the Association of Media Women in Kenya, noted that Kenya's female journalists continued to face physical and sexual attacks designed to dissuade them from doing their work, despite the Kenyan Constitution guaranteeing freedom of the media and access to information.  She called upon government to respect constitutional protects for access to information and appreciate freedom of the press as a critical enabler of democracy.
Police teargassed opposition political coalition Azimio La Umoja supporters protesting the interdiction of the Independent Electoral and Boundaries Commission (IEBC) deputy CEO Ruth Kalundu, following her role and conduct in the disputed 9 August polls. The protestors had marched to deliver their petition to the IEBC offices, only to find the commission's offices locked with chains, with the police firing teargas on them after they declined an order to disperse.
Rwanda
The Committee to Protect Journalists(CPJ) called for the release of three journalists  – Damascene Mutuyimana, Shadrack Niyonsenga, and Jean Baptiste Nshimiyimana, reporters for the YouTube-based outlet Iwacu TV, who were arrested in October 2018, and charged with spreading false information with the intention of creating a hostile international opinion of Rwanda. The three were on trial between August 2021 and July 2022, during which the prosecution asked court to sentence the journalists to 22 years, which CPJ says is designed to threaten and muzzle critical media in the country.
Somalia / Somaliland
The National Union of Somali Journalists (NUSOJ) condemned the killing of one of its members – Ahmed Mohamed Shukur, a reporter for Somali National Television, who was killed n a landmine blast in the Basro neighbourhood of Bal'ad district while on assignment to cover counter-terrorism operations by the Somali security forces against Al-Shabaab militants. The blast also killed Banadir Region Police Commander, General Farhan Mohamoud Adan.
Somaliland's Minister of Information  suspended the license of independent CBA Television in Hargeisa, accusing the station of "spreading news and programs against the peace and the unity of the people of Somaliland." Somali Journalists Syndicate and the Somali Media Association both condemned the suspension of CBA TV's license, noting that the crime for which the TV is accused does not exist in Somaliland's media law.  
South Sudan
The UN Commission on human rights in South Sudan called upon the international community to pay keen attention to South Sudan's commitment to security sector reform and the 2018 peace agreement generally, to prevent the country from descending back into full-scale violence, especially as the country prepares to hold its overdue general elections.
A joint report by the United Nations Mission in South Sudan and  the Office of the United Nations High Commissioner for Human Rights noted that at least 173 people had been killed,  37 women and children abducted, and at least 44,000 civilians displaced in South Sudan's Unity State between February and May 2022, following sustained clashes between joint Government Forces and affiliated armed militias/groups on one hand, and elements of Sudan People's Liberation Movement/Army in Opposition (SPLM/A-IO (RM)) – loyal to First Vice-President Riek Machar – on the other.
Sudan
The Darfur Lawyers Association reported that at least 109 people, mostly from North and West Darfur were being unlawfully held in Port Sudan Prison in Sudan's Red-state, by Rapid Support Forces, following inter-communal clashes in Sudan's Darfur state. The Lawyers body noted that the conditions in Port Sudan Prison did not meet international standards and called for the speedy trial of the arrested persons.
Tanzania
A regional court in Tanzania dismissed a case brought by a group of Maasai villagers in which they accused the government of using violence to evict them from their ancestral lands in the north of the country to pave way for a luxury game reserve. East African Court of Justice ruled that the case by the villagers lacked merit, saying the Maasai had failed to prove the eviction had taken place outside the park. Rights groups said the ruling sent a dangerous message that indigenous peoples can be evicted from their land in the name of conservation.
Tanzania's Information Minister Nape Nnauye warned against the sharing of videos or messages "promoting same-sex relationships" and administrators of social media groups sharing LGBTQI content, warning that that the government would not tolerate anyone popularizing acts that go against the established traditions in Tanzania. Same sex relationships remain illegal in Tanzania.
Uganda
Uganda's Parliament passed a controversial legislation – the Computer Misuse (Amendment) Bill 2022 targeting critical voices online, in what rights groups argue will erode previous gains made towards advancing free expression. Among others, the law criminalises the writing, sending, or sharing of any information likely to ridicule, degrade or demean another person, or create divisions among persons, a tribe, an ethnicity, a religion or gender; and or, promote hostility against a person. The Bill now awaits the President's signature to become law.
Kampala's Metropolitan Police held and detained four persons who were protesting outside Uganda's Parliament.  According to Kampala Metropolitan Police Spokesperson Luke Owoyesigire, the four were protesting the continued detention of Ugandans stranded in the Middle Eastern countries of UAE, Qatar Saudi Arabia among others.