Dear friends and colleagues,
Electoral periods are often challenging times for human rights defenders (HRDs), particularly those monitoring elections and those promoting good governance. Cases of electoral violence, harassment and intimidation of opposition leaders and their supporters, plus violent disruption of protests continue to be witnessed and reported. A few of DefendDefenders' mandate countries are scheduled to hold elections soon requiring that we are alert and ready to respond to the needs of HRDs.  
In Uganda, the recent ruling party's primaries were marred with violence and allegations of electoral malpractice, while in Tanzania, as the elections scheduled for 28 October draw closer, the country's civic space seems to be shrinking. Last month we reported that the Tanzanian Human Rights Defender Coalition's (THRDC) accounts were frozen and its national coordinator, Onesmo Olengurumwa, was released on bail. We stand in solidarity with THRDC and the wider civil society in Tanzania. We further spotlight Onesmo as HRD of the month as he highlights the current situation in the country – please take the time to read this important profile.
In September, the UN Human Rights Council session held its 45th ordinary session. Despite the travel restrictions due to the Covid19 pandemic that prevented HRDs from participating at the session, DefendDefenders ensured, through our UN representation that their voices were heard, and their country or thematic specific updates delivered during the session. We advocated for resolutions on Burundi, Sudan, Somalia and on the preventive mandate of the HRC.
Additionally, we continue to equip HRDs with skills and knowledge to enable them carry out their work effectively. We facilitated eleven (11) online and physical trainings this month. In commemoration of international days observed by the United Nations, we developed specific messages and campaigns that represent the marked theme. Please visit our social media platforms for more information on International Democracy Day, International Peace Day, and Universal Access to Information Day.
Yours sincerely,  
Hassan Shire
Executive Director, DefendDefenders
Human Rights Defender of the Month:
Onesmo Olengurumwa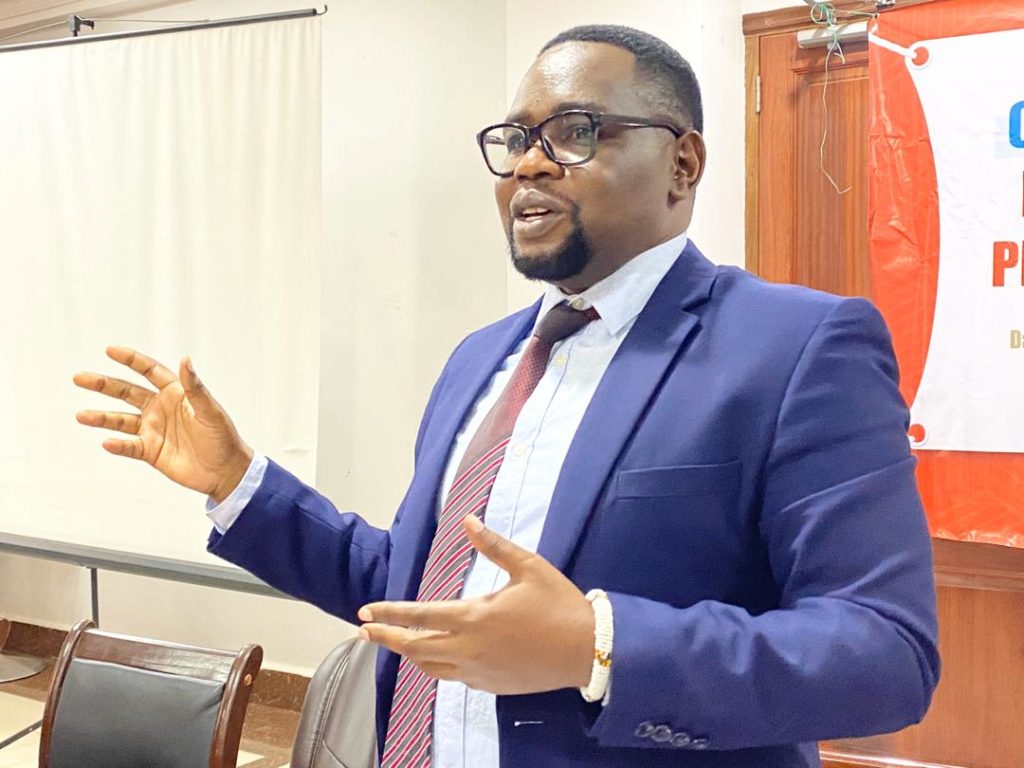 Protecting human rights is Onesmo Olengurumwa's passion. When his secondary school lacked access to water and was threatened with closure, Onesmo successfully rallied his fellow students together and protested for their right to education. While at university, he was the human rights association's president. Following his experience with the Legal and Human Rights Centre, Onesmo was appointed the national coordinator of the Tanzanian Human Rights Defender Coalition (THRDC), which was founded in 2013 in cooperation with DefendDefenders. Becoming a human rights defender (HRD) was not really a conscious choice, but just the natural course of Onesmo's life.
"I did not start championing human rights because of employment, I started this at secondary school and we were not paid. I am extremely passionate about my human rights work, whether they pay me or not," Onesmo tells us. But this passion does not make for an easy life: "I chose this work, knowing that it's risky and I've faced a lot of difficulties. My house was surveilled and at one point I had to be evacuated internally. Life is not independent and free."
That a consortium of human rights organisations started a COVID-19 Response in Africa? It provides support to media stakeholders in Sub-Saharan Africa who are left with little income-generating options due to COVID-19, including emergency support.
That Media Defence has a new website? They help journalists, citizen journalists, and independent media across the world.
Internews is hiring! Apply as their Digital Safety Expert or Internet Governance and Policy Expert.
Democracy activists, journalists, civil society leaders, and scholars can apply for a five-month fellowship at the National Endowment for Democracy in Washington D.C. The deadline has been extended to 15 October, apply here.
Paradigm Initiative (PIN) welcomes applications for its Digital Rights and Inclusion Learning Lab (DRILL).
Updates from DefendDefenders:
The 45thsession of the UN Human Rights Council (HRC45) started on 14 September going into early October, with protection measures and travel restrictions in place. We have been advocating for meaningful resolutions on Burundi, Sudan, and Somalia. I.e. the extension of the mandate of the Commission of Inquiry (CoI) on Burundi, continued support to, and scrutiny of, Sudan, and a resolution that reflects the situation for HRDs and civil society in Somalia;
Read our call onBurundi; our letter on Sudan; and our joint paper on the role of civic space at the HRC, including in relation to early warning and prevention;
DefendDefenders' oral statements to HRC45 are availablehere and on our Twitter feed, @DefendDefenders. We also discussed human rights developments in Ethiopia, Tanzania, Uganda, Djibouti, Kenya, and, together with AfricanDefenders, Cameroon, Egypt, and Zimbabwe. Stay tuned for our analysis of the HRC45 outcomes next month;
In September, we held three social media campaigns, together with AfricanDefenders, for: International Democracy Day (15 September), International Peace Day (21 September), and Universal Access to Information Day (28 September);
From 28-30 September, DefendersTech attended Forum on Internet Freedom in Africa 2020 (FIFAfrica20), where we hosted a Digital Security Hub helpdesk;
On 28 September, DefendersTech participated in the MDR training for election monitors to gain necessary skills for Uganda's upcoming 2020-2021 elections;
Together with DIG/SEC initiative, DefendersTech supported the Security on Wheels Project, providing ICT support to grassroots organisations;
In September, DefendersTech and our protection team facilitated a variety of workshops and trainings:

online training for SafeSisters, focusing on theSAFETAG framework;
digital security online training in cooperation with Innovation for Change Africa Hub;
two sessions on "Digital Security for Human Rights Defenders" for Young Human Rights Defenders organised by OHCHR;
webinar for SafeSisters fellows;
Ttaala workshop (2/2);
trainingin physical and digital security for HRDs in Kampala, together with our protection team;
in-person SAFETAG framework training;
two internal staff trainings on organisational IT tools;
remote organisational audit for a civil society organisation based in Ethiopia;
Security management training for Network of Key Population Service Organisation (UNESO); and
Human rights monitoring, documenting, investigating, and reporting (MDIR) training.

Our DefendDefenders protection team took part in a Network of Public Interest Lawyers (NETPIL) meeting where a framework for a rapid response fund was validated; and
In September we received 38 protection cases, of which 21 were approved, six were rejected, 4 were referred to partners, and seven remain pending. We also supported eight organisations with non-financial interventions like security assessments.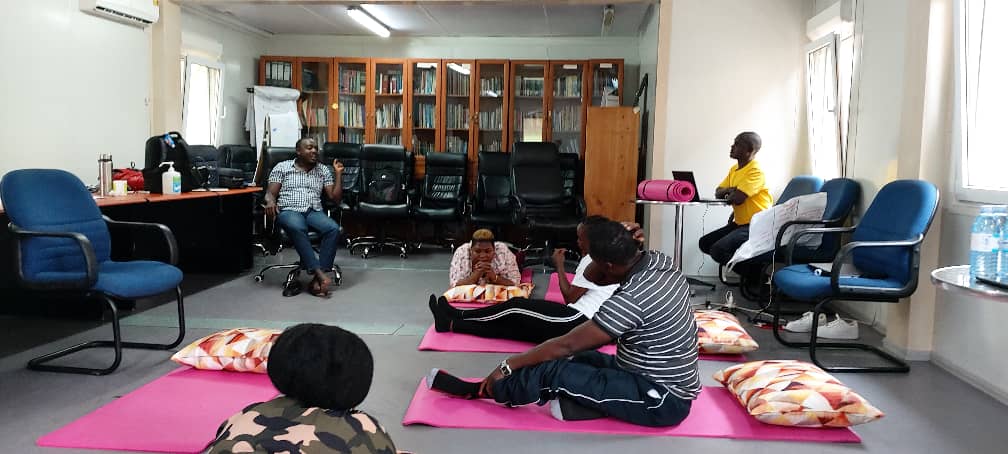 Updates from AfricanDefenders:
In an open letter, AfricanDefenders and DefendDefenders joined over 300 NGOs to ask the UN to address the Chinese government's human rights violations;
Together with DefendDefenders, AfricanDefenders held social media campaigns for International Democracy Day (15 September), International Peace Day (21 September), and Universal Access to Information Day (28 September), highlighting the work of various HRDs;
AfricanDefenders participated in the final session of the European Union Temporary Relocation Platform meetings to discuss the impact of COVID-19 on relocation and grant programmes for HRDs, the MRI digital event themed "Defending Human Rights, Promoting Artistic Freedom: Research and Practice of Temporary International Relocation Initiatives," and the 1st Annual International Conference on Ethnic Conflict Prevention using Early Warning Mechanism in Sub-Saharan Africa; and
AfricanDefenders has resumed its external relocation of HRDs under the Ubuntu Hub Cities programme, as borders are opening up again. In September, four HRDs applied for support, they are all still under review.
Human rights updates from the East and Horn of Africa sub-region:
The four imprisoned Iwacu journalists remain in prison after 333 days. They have not been freed despite calls from rights groups to the new President.
Burundi's main opposition party CNL reports that nearly 100 of its members have been arrested in less than two weeks, many without being granted a trial.
The UN Commission of Inquiry (CoI) for Burundi accused Burundian authorities and the ruling CNDD-FDD party of exercising violence to skew election results. Despite hopes for human rights improvements under Burundi's new leadership, the CoI reports no progress. Human Rights Watch and ACAT-Burundi share these concerns.
On 25 September, a coalition of Djiboutian opposition parties called for free elections and announced that they will mobilise against president Guelleh. Elections are scheduled for early 2021.
Detained Djiboutian pilot Fouad Youssef Ali's mother stated that her son is being deprived of food and is being tortured in a video. Ali has been detained since April and is reportedly in a grave medical situation.
In early September, thousands of Eritrean students were separated from their families and sent off to a military training camp, as every year. This year, the departure took place during a COVID-19 lockdown, breaking the government's own rules. 
Reports emerged that the Eritrean government beat and arrested men from the village of Kuazien, taking them to an undisclosed location.
At least 27 prisoners, detained for their Christian religion, were released on 28 September.
On 9 September, the Tigray People Liberation Front (TPLF) was declared the winner of a controversial regional election. Ethiopia's government had declared the election unconstitutional and prevented journalists from boarding a flight to cover these elections.
About 2,000 people are facing charges over violence that erupted in Ethiopia after the June killing of an iconic pop star from the Oromo ethnic group. Two journalists who covered the protests were re-arrested (after having been released from their first arrest in August) and two more remain detained without charge. Their employer, Oromo Media Network, has been banned for allegedly instigating hate.
On 30 September, renowned HRD Professor Mesfin Woldemariam passed away. He founded the Ethiopian Human Rights Council and was at many times a target of the state.
On 14 September, Amnesty International Kenya's Chairperson Renee Ngamau was arrested after rallying her neighbours to peacefully oppose private development on public land designated as a playground.
Four rights groups in Kenya are suing the government over alleged killings and human rights violations by members of Kenya's police force as they enforced a curfew to stop the spread of the coronavirus.  The rights groups are seeking legal reforms and monetary compensation on behalf of victims.
Paul Rusesabagina, who inspired the film Hotel Rwanda and had lived in exile, was arrested in Rwanda in August. Rwandan President Paul Kagame denies that Rusesabagina was kidnapped to Rwanda. His family were not able to speak to him and were outraged that a lawyer claims he was chosen by Rusesabagina as his legal council. According to the New York Times, Rusesabagina had believed to be boarding a plane to Burundi, not Rwanda. He appeared to be speaking under duress.
Dozens of people have died following clashes between villagers and al-Shabab fighters in central Somalia. Armed villagers opted to fight militants to defend their livestock animals from them.
This year's Aurora Prize winners are Somali human rights defenders Fartun Adan and Ilwad Elman from the Elman Peace and Human Rights Center in Somalia. They fight for women's rights, promote peacekeeping, and rehabilitate child soldiers.
The UN mission in South Sudan will set up a peacekeeping base in Lobonok, where six bodyguards of the Vice-President were killed last month. The mission cited other attacks on civilians and humanitarian convoys in the region as the reason for setting up the new base.
Former Sudanese president Omar al-Bashir's trial over his military coup in 1989 started on 1 September. He also faces prosecution for killing protesters and is wanted by the International Criminal Court on charges of genocide, war crimes and crimes against humanity in the country's Darfur region.
Sudan's power-sharing government and a major rebel group agreed to hold new peace talks hosted by South Sudan, days after Khartoum signed a peace deal with other groups.
On September 18, a court in Khartoum sentenced five Sudanese artists to two months in prison and a fine on charges of "disturbing public peace" and "public nuisance," for chanting pro-democracy slogans at the police station after their arbitrary arrest.
Ten foreign missions in Tanzania have called for "free and fair" elections next month, amid concern by rights group on increased repression of opposition parties and non-governmental organisations. Human Rights Watch had previously reported increasing repression. Opposition leader Tundu Lissu reported that his convoy had been teargassed.
The Uganda Communications Commission (UCC) on 7 September issued a public notice stating that anyone wishing to publish information online must be licensed ahead of a 5 October deadline. It is the latest blow to the right to freedom of expression in Uganda ahead of 2021 elections.
More than 10 South Sudanese refugees were killed, and 19 others were seriously wounded in clashes at a water point in Madi-Okollo district last week. Fifteen homes were burnt to the ground and another 26 are confirmed to have been looted and vandalised.
A Ugandan court issued criminal summons against aspiring presidential candidate, Robert Kyagulanyi, more famously known as Bobi Wine, over charges of giving false information to the electoral commission about his age.