Dear Friends,
First, congratulations upon completing 2022. For those whose year was blighted by loss, bereavement, or any other form of misfortune, I condole and empathize with you, and wish you a kinder 2023.
At DefendDefenders, we concluded the year on a high, with our traditional flagship event – Claiming Spaces: Tactical Tools for Human Rights Defenders hosted in partnership with the Tanzania Human Rights Defenders Coalition. The event brought together over 50 human rights defenders(HRDs) from allover Tanzania, who, over the course of four days, were trained in areas from monitoring, documentation and reporting, advocacy, digital and physical security management, among others.
At Claiming Spaces, we also launched a report – Pushing Boundaries: The case for East and Horn of Africa's youth human rights defenders, where we explore the social, institutional and  structural challenges youth HRDs in the region are confronting to assert their human rights and freedoms.    
On 10 December, we commemorated International Human Rights Day by renewing our commitment to the founding principles of the Universal Declaration on Human Rights, that human rights are universal, inalienable, interdependent, indivisible, equal and non-discriminatory. Using the same occasion, I presided over the end of our #16DaysOfActivism campaign against gender-based violence, reminding all, that violence against women and girls is not a gender issue, but a human rights issue.
Our commitment to HRDS' safety and protection did not waver even when we broke off for the festive season. Our protection hotline remained active, and we continued to receive and respond to appeals for emergency protection and support ,as you will see in the ensuing pages of this newsletter.  
As usual, I salute the courage and dedication of HRDs who continue to place the rights of others above their own safety and convenience. DefendDefenders will continue to support them, and to look out for their personal safety and wellbeing.
Hassan Shire,
Executive Director, DefendDefenders
Chairperson, African Defenders
Human Rights Defender of the Month:
KASALE MALETON MWAANA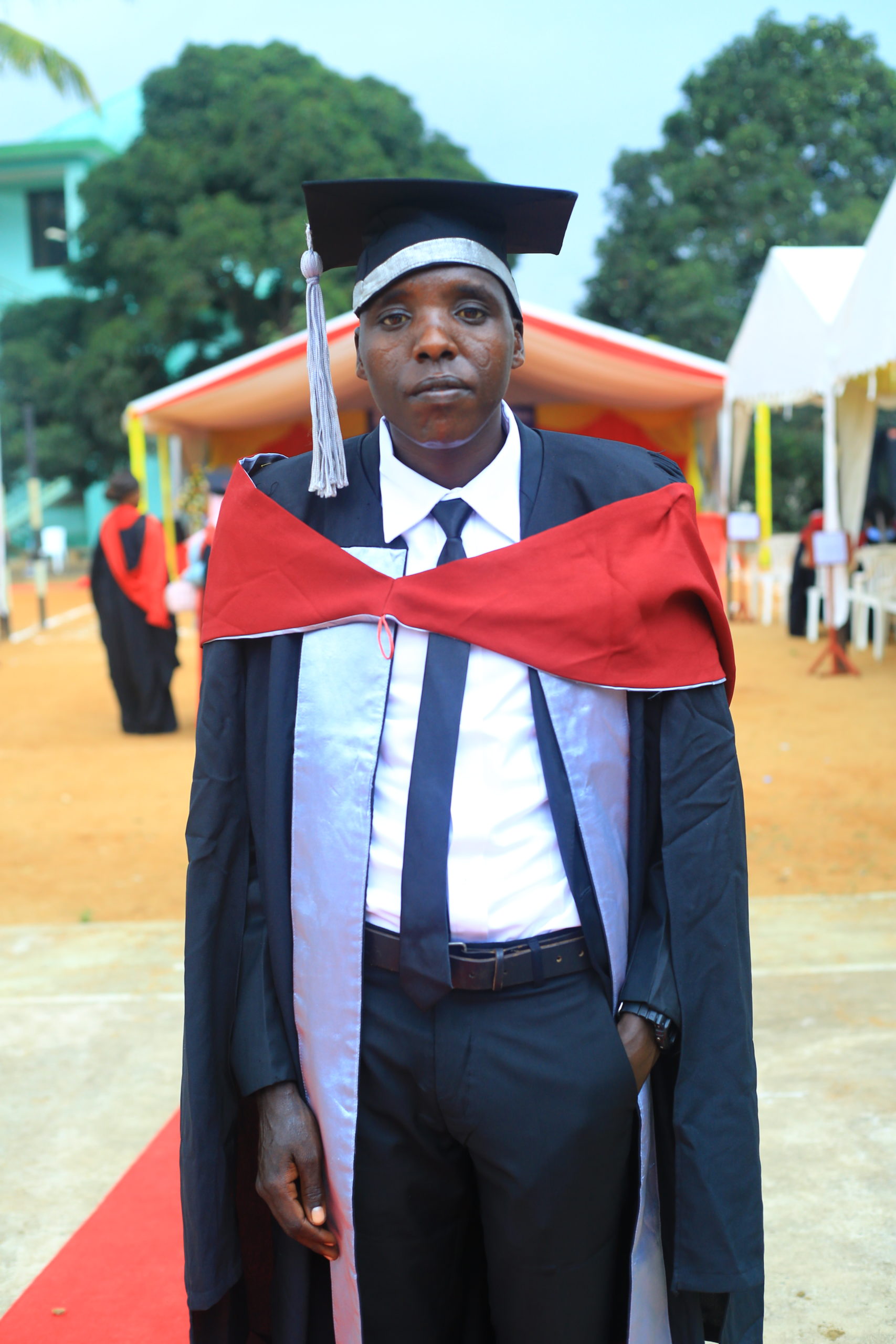 Kasale's human rights activism precedes his years. The son of pastoralist parents from Ngorongoro district in northern Tanzania, he grew up seeing his parents and entire community having to defend their land and way of life against authorities who thought their lands could be put to better use.  Now, at 25, Kasale is already one of the most recognizable advocates of his people's cause, much to the ire of Tanzanian authorities.
"Our people's struggle goes back many generations. It started with the pushing out of our forefathers from Serengeti to gazette Serengeti National Park in 1959, and then further evictions from the Ngorongoro crater to gazette the Ngorongoro conservation area in 1975. Since then, every generation has had to resist further evictions. It's now my generation's turn," he says.
Opportunities and Recommended Readings:
Updates from DefendDefenders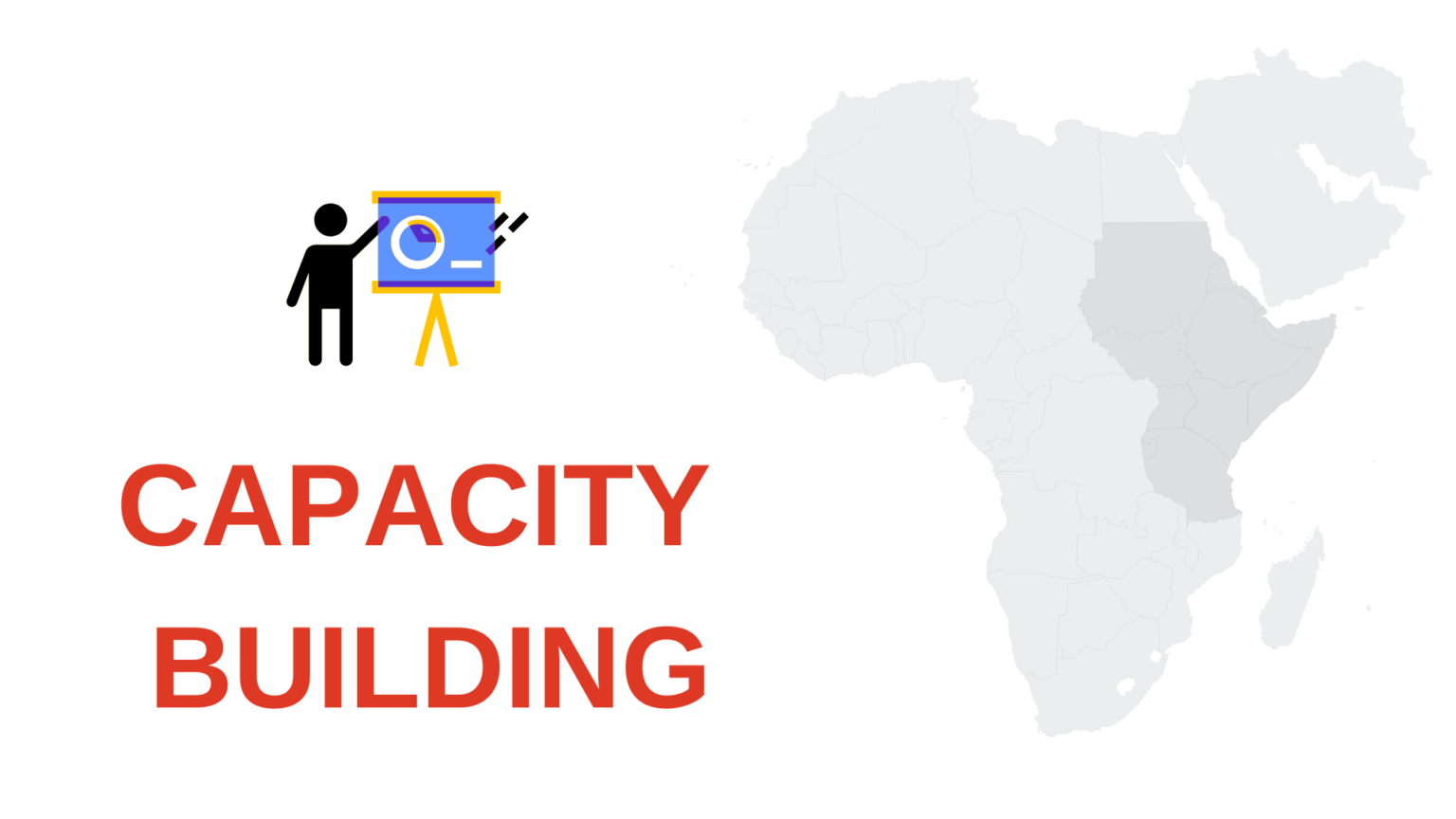 From 2 – 7 December 2022, DefendDefenders trained 13 young HRDs from Somalia and Somaliland in digital and physical security. Of these, seven were female and 6 were male.
DefendDefenders in partnership with the Tanzania Human Rights Defenders Coalition organised our annual flagship event #ClaimingSpaces; tactical tools for human rights defenders, in Dar-es-salaam, from 7 – 10 December 2022. During the week, over 50 HRDs were trained in monitoring, documentation and reporting, conducting effective advocacy at local, regional and international mechanisms, and in digital and physical security management, among others.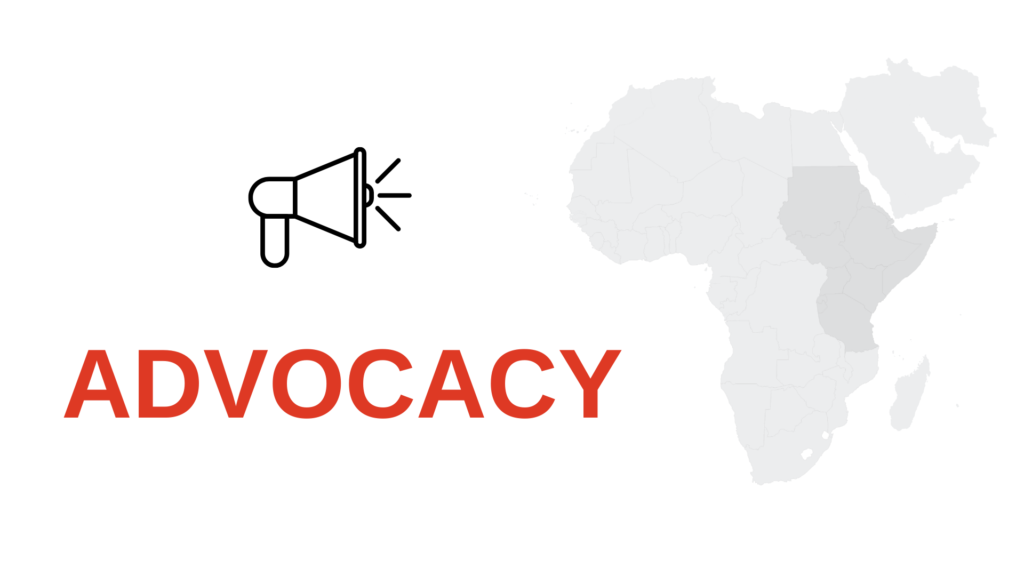 DefendDefenders welcomed the election of the new Human Rights Council President, Václav Bálek of the Czech Republic, and stands ready to work with him, his Bureau and his team as we start a new year at the HRC.
African Defenders and DefendDefenders together with the Network of National Human Rights Institutions and Commission on Human Rights and Administrative Justice hosted a two-day consultation meeting in Accra, Ghana with representatives of National Human Rights Institutions (NHRIs) and civil society organisations (CSOs) from across the continent. The meeting took stock of new developments and thematic discussions on cooperation between NHRIs as HRDs and CSOs for a coordinated agenda on the protection and promotion of human rights in Africa.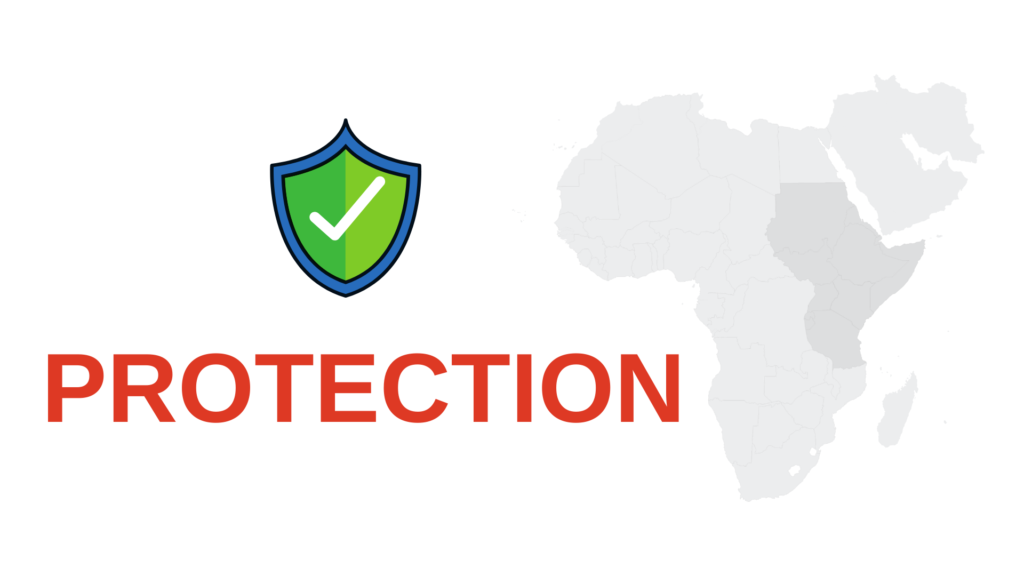 From 1 – 31 December 2022, DefendDefenders received a total of 33 requests for emergency support from HRDs. Out of the total requests received; 16 (48%) requests were approved (nine Male, 5 Female, 2 Organizations). Nine (27 %) requests were referred to various partner organizations, two (6 %) requests were rejected, and six (18%) requests are still pending verification.
BURUNDI
Burundi authorities continued to detain, illegally, human rights lawyer Tony Germain Nkina, despite the country's supreme court quashing his conviction on 20 December 2022. Nkina was arrested in 2020 while he had gone to visit a client in Kabarore commune and was convicted by a court in Kaynaza last year, of "collaborating with rebels that attacked Burundi," and sentenced to five years in prison, despite no evidence presented against him. The conviction was however quashed by Burundi's supreme court on December 20, which ordered for Nkina's acquittal. Burundi's chief prosecutor however refused to sign the release order on grounds that he would be appealing the ruling, yet the country's law provides for immediate release of a person upon acquittal, regardless of appeal.   
ETHIOPIA
The Ethiopian Human Rights Commission reported that grave human rights violations including mass killings and displacement of people continued to take place in Ethiopia's Oromia region, further denting Ethiopia's human rights credentials. The report, documenting rights violations between August – December 2022 noted that hundreds of civilians were brutally killed and several others brutally injured by various armed groups in the region.  
Three lawyers organisations – Legal Action Worldwide (LAW), the Pan-African Lawyers Union (PALU), and Debevoise & Plimpton LLP submitted allegations of "massive human rights  violations" against the state of Ethiopia to the African Commission on Human and People's Rights on behalf of the country's Tigrayan community which has been most affected by the fighting between Ethiopian Government and the Tigrayan People's Liberation Front.  The allegations were backed by a coalition of 38 organisations, mostly from Tigray, which want the Ethiopian government investigated for the violations.    
KENYA
UNHCR welcomed commitment by President William Ruto to end the statelessness of Kenya's Pemba Community by initiating modalities to fully recognize them as Kenyan citizens. The commitment, announced on the country's 59th Jamhuri Day on 12 December 2022 would see the Pemba people finally registered and issued individual national identification cards like other Kenyans. The United Nations High Commissioner for Refugees welcomed the move, noting that "Once again, Kenya has demonstrated leadership in the aim to end statelessness around the world. This decision will ensure that the Pemba people will get access to the rights they deserve. "
SOMALIA
UNHCR noted that up to 80,000 Somalis had fled Somalia into Kenya's Dadaab refugee camp, as extremist violence and drought intensified in the Horn of Africa Nation.  the UN Office for the Coordination of Humanitarian Affairs noted that although a full-blown famine had been barely avoided, 8.3Million Somalis are expected to face a crisis or worse levels of food insecurity in the coming months, with over 500,000 children facing a real risk of malnutrition between December – June 2023.          
In a letter to Somalia's Attorney General Sulayman Mohamed Mohamoud seven human rights organisations led by Amnesty international called upon the Somali government to drop charges against  the Secretary General of Somali Journalists Syndicate (SJS), Abdalle Ahmed Mumin, who has been under detention since October. Mumin was first arrested in October after he and other journalists criticised a government directive that prohibited "dissemination of extremism ideology messages, both from traditional media broadcasts and social media."
SUDAN
Human Rights Watch expressed reservations about the new "framework agreement" between the Forces of Freedom and Change(FFC) and Sudan's ruling military authorities, which it says is short of commitments in key areas including transitional justice and security sector reform. The FFC is the civilian arm of Sudan's former transitional government overthrown in a military coup in October 2021 and has been in talks with the military authorities to return the country under civilian authority. The new agreement was finally signed on 5 December 2022, but rights advocates insist any agreement should provide commitment to pursuing accountability for rights violations since October 2021, including the killing of over 100 protestors by the authorities.    
Critics of the recent reconciliation talks and agreements between Sudan's military rulers and the myriad of other fighting groups say they have been threatened and silenced, after they voiced opposition to the agreements. Sudan's ruling military authorities have in recent months been in talks with several groups, including the Rapid Support Forces (RSF) which have been responsible for gross human rights abuses as they fought Khartoum. Critics have pointed out that the agreements reached do not provide for accountability and justice for violations, for which they have been severally intimidated. 
SOUTH SUDAN
The United States Embassy in Juba noted that it was gravely concerned by "credible reports of continued human rights violations and the impunity enjoyed by those perpetrating them" in South Sudan. In a statement released on International Human Rights Day on 10 December 2022, the embassy also noted that there remained credible reports of pervasive sexual and gender-based violence and extra-judicial killings committed by various fighting groups in the country's Upper-Nile State and called upon Juba to take responsibility for ending these rights violations.    
The Head of the United Nations Mission in South Sudan (UNMISS) called upon the UN Security Council to support Juba's efforts towards the implementation of the 2018 Revitalized Peace Agreement, including steps towards transition elections.  "We urge stakeholders to conceive of the roadmap not as a box-ticking exercise, but rather a qualitative process to lay the proper foundations for a stable and democratic nation," said Nicholas Haysom, head of UNMISS.
UGANDA
Human Rights Watch has decried continued reports of abductions and enforced disappearances of citizens, mostly supporters of Ugandan opposition groups by Uganda's security forces. In November, the opposition National Unity Platform presented a list of 25 persons alleged to have been kidnapped and arbitrarily detained by Ugandan security forces to the Uganda Human Rights Commission. Reports of enforced disappearances and detention of citizens in ungazetted centers have become regular in the last two years and escalated in the aftermath of the 2021 elections which were marred by violence.  
International NGO Frontline Defenders called for an end to the judicial harassment of #StopEACOP campaigners – a group of Ugandan and international activists opposed to the construction of the East African Crude Oil Pipeline, a 1,443km pipeline being jointly undertaken by the governments of Uganda and Tanzania. The group accuses the pipeline project of endangering the environment and abusing rights of host communities and wants it stopped. On 14 December, nine #StopEACOP activists were arraigned before Buganda Road Court following their arrest in October and charged with "common nuisance," a charge that activists say is just designed to harass them into abandoning their activism.