Dear friends and colleagues,
Happy new year! As we leave 2020 behind us, I wish to reflect on our activities and events that had an impact on the situation of human rights defenders (HRDs) in the East and Horn of Africa sub-region in December of last year.
Together with the National Coalition of Human Rights Defenders Uganda (NCHRD-U) we hosted the 9th edition of our annual flagship event Claiming Spaces, to commemorate International Human Rights Defenders' Day and International Human Rights Day, celebrated every 9 and 10 December respectively. We brought together over 250 vital human rights voices for a week filled with panel discussions and workshops to equip them with tactical tools.
As a hub for exiled HRDs, Uganda hosts a wealth of diverse human rights voices. Our latest report, Open the Doors! Towards Complete Freedom of Movement for Human Rights Defenders in Exile in Uganda, examines exiled HRDs' freedom of movement in Uganda and serves as an educational tool, outlining the process of obtaining a Convention Travel Document.
In December, we also published guidelines to strengthen HRDs' safety, security, and well-being during election periods, available in English, French, and Arabic. Election periods are challenging times, in which many African nations experience pre- and post-election violence. HRDs are at a high-risk for potential attacks, as we saw with the arrest of  prominent human rights defender Nicholas Opiyo and three colleagues 23 days before Uganda's general elections on 14 January. We reiterate our commitment to continue safeguarding HRDs so that independent voices can continue their crucial work.
I look forward to work with you in 2021 to ensure that human rights are respected and upheld.
Yours in solidarity,
Hassan Shire
Executive Director, DefendDefenders
Human Rights Defender of the Month: Foni Joyce
Foni Joyce has engaged in humanitarian work since the age of 20, when she joined a refugee student organisation to amplify the voices of refugees. Originally from South Sudan, Foni grew up as a refugee in Nairobi, Kenya, but she makes it clear that 'refugee' is merely a legal definition: "I firstly define myself as a human being who has been uprooted."
Labelling and numbering creates fear and leads to a loss of interaction, Foni says: "Numbers are useful to show the intensity and impact of a conflict, but when we talk about 70 million refugees, most people think about 70 million people taking up resources or opportunities. We forget that behind every number is a human being. A mother, a father, a brother or sister, whose voice needs to be heard regardless of their status."
That 9 December is International Human Rights Defenders' Day? We celebrated at Claiming Spaces with Impact Awards, recognising outstanding Ugandan HRDs.
And that Human Rights Day, 10 December, marks the end of 16 days of activism? To finish our 16-day social media campaign against online gender-based violence (GBV), #SayNoToOnlineGBV we published a policy brief and held a training for survivors of online GBV in Kampala, Uganda.

DefendDefenders is hiring a new Monitoring and Evaluation Associate. Check out our call for applications and apply by 31 January.
Open Briefing developed a Holistic Security Protocol for Human Rights Defenders to advance physical safety, digital security, and wellbeing and resilience. It is available in English, French, and Arabic, amongst other languages.
Given the ever-evolving political situation in Uganda, Freedom House  has established a rapid response fund, awarding grants to organisations who propose short-term advocacy projects and protection requests. More information here.
Updates from DefendDefenders:
From 7-11 December, DefendDefenders, and the National Coalition of Human Rights Defenders, Uganda hosted our flagship event Claiming Spaces. We convened high-level speakers for panel discussions, launched our new report, and offered daily workshops on monitoring and documenting, security trainings, and well-being sessions. Read our Final Communiqué;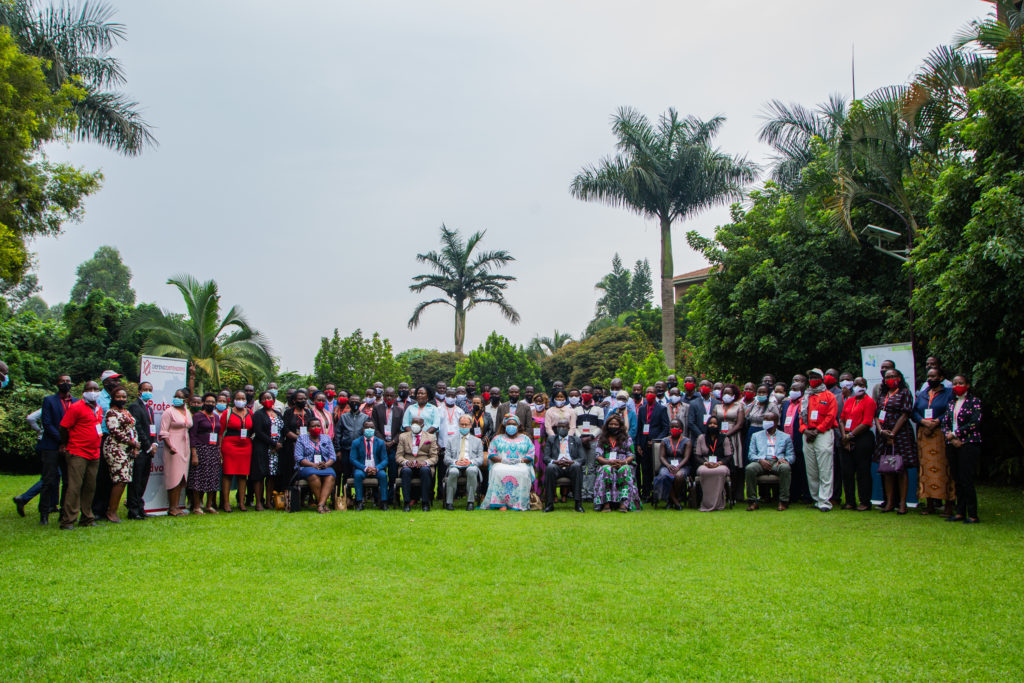 Ahead of the Universal Periodic Review (UPR) of Rwanda, we participated in the UPR Info-organised pre-sessions. DefendDefenders and CIVICUS prepared a joint report for the review of Rwanda, focusing on civic space;
On International Human Rights Day, 10 December, DefendDefenders and AfricanDefenders concluded our 16 days of activism campaign, #SayNoToOnlineGBV, in cooperation with Encrypt Uganda, Women of Uganda Network, Digital Literacy Initiative, and Digital Human Rights Lab;
Upon the arrest of Nicholas Opiyo on 22 December, DefendDefenders and AfricanDefenders both released statements calling for his immediate release;
From 16-18 December, DefendersTech supported a Training of Trainers in digital security conducted by a local partner in Addis Ababa, Ethiopia;
DefendersTech conducted a remote organisational audit for a civil society organisation based in Somaliland;
From 14-16 December, our protection team organised a two-day planning and informative meeting for HRDs in exile;
The protection team also conducted follow-up visits to participants of previous trainings in Uganda, benefitting three organisations, and in Sudan, in cooperation with Lawyers for Justice, benefitting 31 HRDs; and
In December, we received 34 requests for emergency protection. 17 requests were approved, 11 rejected, three referred, and three remain pending.
Human rights updates from the East and Horn of Africa sub-region:
The United Nations Security Council (UNSC) decided to end specific reporting on Burundi, noting improved security and "broadly peaceful elections." The move was criticised by human rights groups, as grave violations continue to persist.
On 24 December, the four Iwacu journalists, who had been imprisoned for a year, received a presidential pardon and were released.
Human Rights Watch reports that the conflict in Ethiopia's Tigray region has taken a heavy toll on civilians. Amnesty International warns that the region is on the brink of a humanitarian crisis. The United Nations is striving to get a team on the ground to investigate alleged human rights violations that could amount to war crimes.
Rusesabagina remains in prison, following his return to Rwanda, whilst his family is trying to get him back to the US. Rusesabagina intends to sue the Greek airline that allegedly transported him to Rwanda against his will and under false pretences
The government of Somalia has been accused of violating the basic freedoms of locals in Beledweyne following the arrest of over 30 community activists amid increasing protests against the regime of President Farmajo.
South Sudanese authorities have failed to stem or investigate the appalling abuses by the country's National Security Service, according to Human Rights Watch. Arbitrary and abusive detentions, extrajudicial killings, enforced disappearances, and illegal surveillance remain without accountability or justice for victims.
With only weeks left to the end of the mission's mandate, Amnesty International called for an extension of the peacekeeping mission to Darfur in early December. Government forces failed to protect civilians in recent months, according to the organisation.
On 21 December, Human Rights Watch concluded that Sudanese authorities used excessive force, including lethal force, against protesters on October 15, 2020.
Young activist Bahaeldin Nouri was abducted by unidentified armed men in Khartoum on 22 December. The following day his family found Nouri's body, showing visible signs of torture. Protests erupted and Rapid Support Forces officers were questioned.
20 December marked one year since Tanzanian HRDs Tito Magoti and Theodory Giyani were arrested. Magoti's employer, the Legal and Human Rights Centre, believes he was arrested for his activism.
An Australian ex-Muslim women's rights activist faces "politically motivated" charges in Tanzania, including for a tweet allegedly critical of the country's president, according to her supporters.
Various human rights actors have called on Uganda to end the wave of human rights violations and abuses ahead of its 14 January elections, such as arrest, detention, and judicial harassment of opposition members.